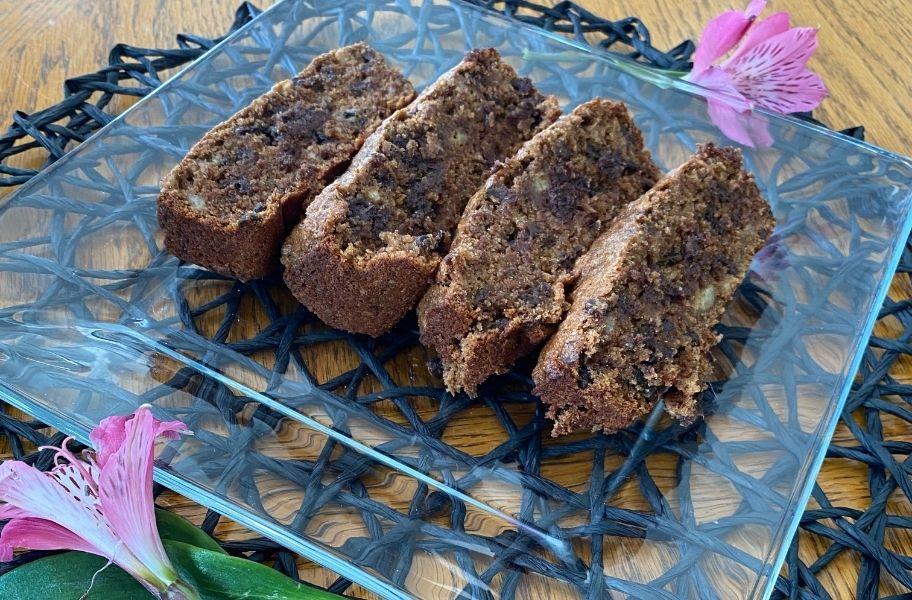 To celebrate Women's History Month, we want to introduce a new women-owned baking line to our stores: Go Nana's! They are a vegan, gluten-free, and common allergen-free banana bread company. Their oat-flour based breads feature wholesome ingredients without sacrificing the flavor! Today, we're showcasing their decadent "Chocolate Chip Banana Bread", with our favorite ingredient add-ins, but they offer different selections for all banana bread lovers!
Ingredients:
1 package Go Nana's Chocolate Chip Banana Bread Mix
3 bananas
1 tablespoons maple syrup
2 tablespoons of non-dairy milk 
2 tablespoons melted coconut oil
Directions:
1. Preheat the oven to 350 degrees Fahrenheit. Grease a loaf pan... Or, a muffin pan for those who want to bake this in different ways!
2. Whisk wet ingredients together: banana, maple syrup, non-dairy milk, and melted coconut oil.
3. Stir in the dry mix until just combined--try not to over mix it! Pour the batter into the desired pan.
4. For a loaf pan, bake for 50-60 minutes. For a muffin pan, bake for 30-40 minutes.
5. Let cool for at least 30 minutes before serving and enjoy! 
Check out Go Nana's website to learn more about the brand, and to find their mixes visit us online or at a Fruitful Yield near you!