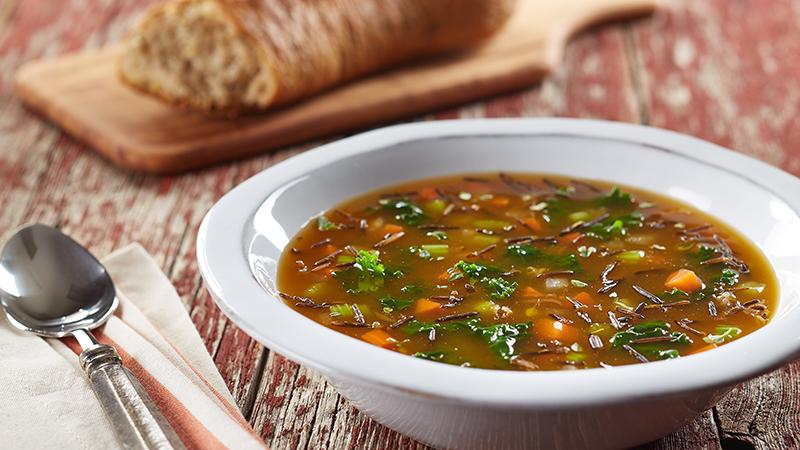 It can be hard to get in all your veggies for the day when you're burnt out on salads, but fear not! This Wild Rice and Veggie soup is the perfect veggie-packed side dish to complement any sandwich or dinner option. It's also gluten-free and vegan!
Stop by any of our stores to find all the organic ingredients you need to make this savory soup!
Prep time: 10 min
Cook time: 45 min
Servings: 6
Ingredients:
4 cups Cadia® Organic Vegetable Broth
1/2 cup NOW Real Food® Organic Wild Rice
1 small sliced onion 
2 diced tomatoes
2 large sliced carrots
2 handfuls fresh chopped spinach
Directions:
1. Boil broth over high heat; then add Wild Rice. Immediately cover and reduce to a simmer for 20 min.
2. Next, add onion, tomatoes and carrots. Cover and simmer for another 20 min.
3. Finally, stir in spinach. Cook until the spinach is wilted and the rice is fully cooked.
4. Serve hot in your favorite bowl and enjoy!