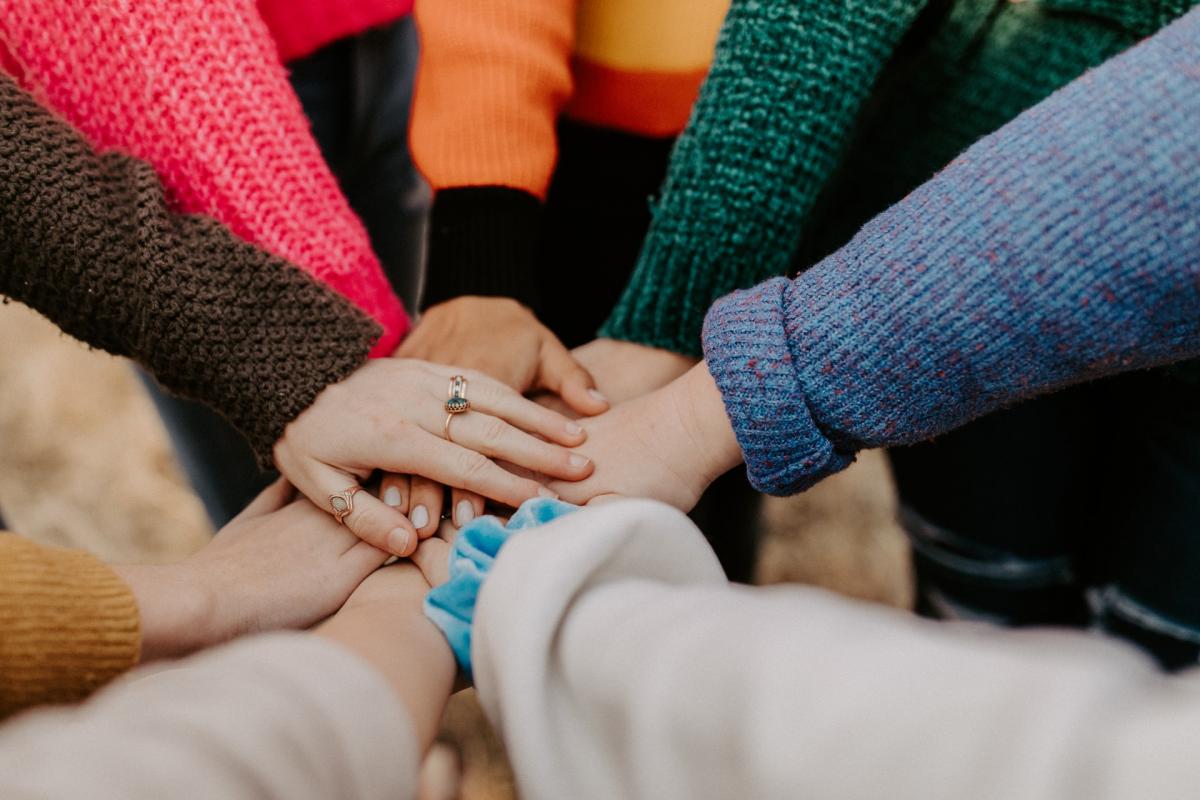 Anytime you see a B-Corp label on a product, you can rest assured that the company places special emphasis on its social and environmental impact. B-Corp businesses focus on balancing profits, while also making sure they are not negatively impacting the earth. Additionally, it signifies that brands are transparent, accountable and focused on creating a more inclusive, equality-driven work setting. The B-Corp official website states, "The B-Corp community works toward reduced inequality, lower levels of poverty, a healthier environment, stronger communities, and the creation of more high-quality jobs with dignity and purpose."
Not only is this a society-driven movement in the U.S., but brands all around the world are striving to be B-Corp Certified. Over 74 countries around the globe have businesses that are certified to inspire positive change. Today, we wanted to highlight a few B-Corp brands you can find throughout Fruitful Yield stores and on our website!
Traditional Medicinals
B-Corp Certified since August, 2010.
Founded in 1974, Traditional Medicinals focuses on offering a variety of herbal remedies in convenient bags of tea. Through the founder's travels to other countries, they noticed the poor working conditions of local people and farmers. Traditional Medicinals' website states, "Following the principles of right livelihood, the company pioneered a new ethical sourcing model by promoting organic agriculture, developing long-term equitable and fair trading relationships, and investing in these sourcing communities."
The company practices sustainable and responsible sourcing, ensuring that the farmland remains in a healthy state. Besides that, the company operates on one hundred percent renewable power. With the power of organic in mind, Traditional Medicinals is proud that 99.7% of the herbs used in their formulations are organic. In addition, their tea bags and strings are compostable and non-GMO verified! Check out their website to learn more about their dedication to sustainability and their philanthropic ventures.
New Chapter
B-Corp Certified Since February, 2014.
Based in Vermont, New Chapter is a supplement company with a focus on fermented nutrition. They have a passion for providing people with high quality, whole-food based products. You can find them in just about every aisle of Fruitful Yield, whether that be an ultra-absorbable multivitamin or top-notch fish oil. The company focuses on sourcing from sustainable and regenerative farms. Their website states, "We were the first in the supplement industry to produce vitamins and supplements under the standards of the National Organic Program, and our entire multivitamin line is third-party certified."
Furthermore, New Chapter works with a multitude of philanthropic groups in Vermont such as The Warrior Connection: an organization focusing on the health and wellbeing of veterans and their families. They also support the Vermont Foodbank to provide people in need with nutritious meals. In addition, all New Chapter employees receive eight paid hours of work to volunteer in their communities. Find more information on the importance of regenerative agriculture, and New Chapter's desire to reduce their carbon footprint on their website.
Seventh Generation
B-Corp Certified Since May, 2007.
Established in 1988, Seventh Generation has made it their mission to provide consumers with the highest quality, eco-friendly cleaning and personal care products. Most notably, their essential oil scented dish liquids, organic cotton feminine products, and their incredibly popular non-toxic disinfectant sprays. Besides being B-Corp certified, the company boasts a variety of other certifications such as being USDA Bio-based Product Certified and Leaping Bunny Certified. Their website states, "We are always evaluating how to reduce our environmental impact, increase performance and safety, and create a more sustainable supply chain."
Along with their many certifications, Seventh Generation has also created a foundation to offer grants that promote environmental conservation and social welfare. They also place an emphasis on using post-consumer recycled plastic and plan to reach their goal that 100% of their packaging is either reusable, recyclable or biodegradable. Check out their website to learn more on their product responsibility, and their emphasis on climate justice and equity.
Navitas Organics
B-Corp Certified Since July, 2016.
Founded in 2003, Navitas Organics focuses on providing ancient superfoods to consumers in order to revitalize the modern western diet. Navitas is actually Latin for energy! The company believes in the importance of sourcing ethically-grown, plant-based superfoods to nourish the body. Their website states, "Our devotion to regenerative, organic agriculture and plant-based nutrition has been a hallmark of our company since day one. We wholeheartedly believe that maintaining a plant-forward diet is one of the best things we can do for the health and longevity of our bodies and our planet."
Each of their products, whether that be an antioxidant-rich cacao powder or a vitamin C-rich Camu powder, you can rest assured that it's certified non-GMO, USDA Organic, and Fair Trade. Additionally, they work to partner with small farmers around the world to strengthen local economies and communities. Learn more about Navitas Organics' story and the farmers they work with on their website.
We hope you enjoyed learning more about the ethos behind B-Corp certification, and a few of our in-store brands that exemplify it. Do you have a favorite B-Corp-certified brand? Visit us in-stores or online to browse our vast selection of B-Corp products. Check out B-Corp's B The Change Blog to learn more about brands making a positive change in the world.