If you've been keeping up with our blog, you may know that Kay McKeen from SCARCE has been teaching us to become better recyclers. You might also know that SCARCE is an amazing local-to-Addison, IL non-profit "Inspiring people through environmental education, preserving, and caring for the Earth's natural resources while working to build sustainable communities." Since then, we've been digging deeper into environmental consciousness. That's why, when Kay invited us to her Zero Waste Workshop, we gathered the Fruitful Yield social media crew for "Zero Waste 101", and a tour of the SCARCE building! You may know the basics about buying in bulk and reusable bags from our other Zero Waste articles, but here are the latest highlights of what we learned!
Embrace Wood

Kay noted that wood and bamboo are the best for kitchen utensils and other tools in your garage. This is because they disintegrate into the earth quicker and easier than other materials like steel. Things like spaghetti tongs, bowls, spoons, forks, knives, etc. can all be found in wooden options. However, don't be so quick to toss out the old tongs! The goal is to not waste. Wait until your old things are no longer usable before buying brand new.
Other Natural Materials

However, wood is not the only solution. There are other natural, eco-friendly materials to replace traditional single-use items. Rather than tin foil or plastic wrap for leftovers, try beeswax wraps. The wraps are easy to use, as they can mold to any shape with the warmth of your hands.  Just wash and re-use! They come in fun, cute patterns too. Silicone plate covers are another option.
In the laundry room, try wool dryer balls rather than dryer sheets for increased energy efficiency and less waste. They're reusable for 2 - 5 years! 
Food Waste Not, Want Not

At our class, we learned that food is a leading material in our landfills! Kay suggests that if you often end up throwing away food at the end of the week, plan your meals out in advance (like meal prep!) and shop often so you can buy less food per trip. In essence, buy what you can actually eat. "Buy less, shop often, plan meals, freeze things like veggie and meat scraps for soup stock store, and food properly [to keep it fresh]," she advises knowingly.
She also described a fondness for silicone kitchen accessories. "Silicone is a natural material, so you can use silicone plate lids to cover and simply store your food." Instead of using plastic, try a food-grade silicone lid, and pop it in the fridge. Another cost efficient version is to keep your glass jars that your jams and sauces come in. You can wash and reuse those for food storage.
You can also recycle your cooking oil. "We have 9 sites that take your leftover cooking oil, and turn it into biofuel for cars." An added bonus: Biofuel creates less pollution than traditional gas. Sounds like cause for a road trip to us!
R.R.R.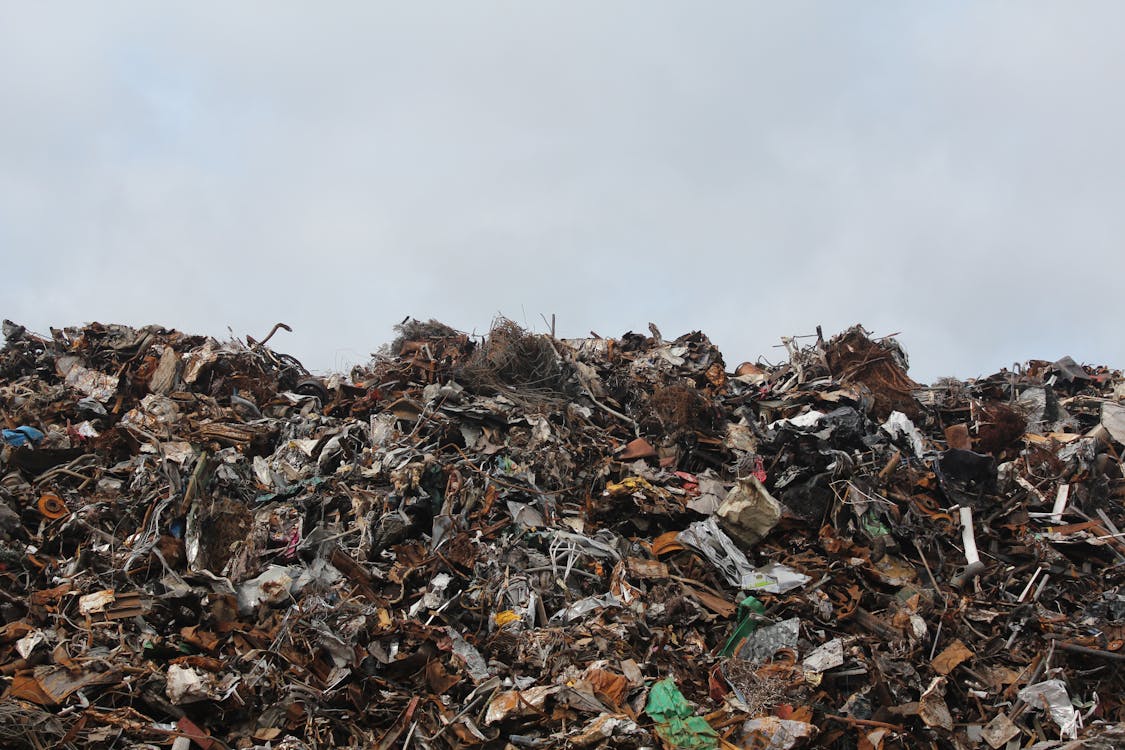 We all know to Reduce, Reuse, Recycle, but Kay gave us another three R's: Rot, Refuse, and Repair. Buy things you know will rot easily in the ground over time, and won't release toxic chemicals. Refuse to buy things that are toxic, single-use, or come in a lot of in toxic wrapping. Lastly, keep using things that you have -- take care of these things. Repair them, rather than throwing them out and buying new things. Kay summarized the spirit of this rule as, "Use it up, wear it out, make do, or do without."
We were so lucky to learn more eco-friendly, zero-waste tips, and tour the SCARCE building. Please let us know in the comments below the zero-waste tips you want to adopt, and if there are any tips we missed! We'd love to know.