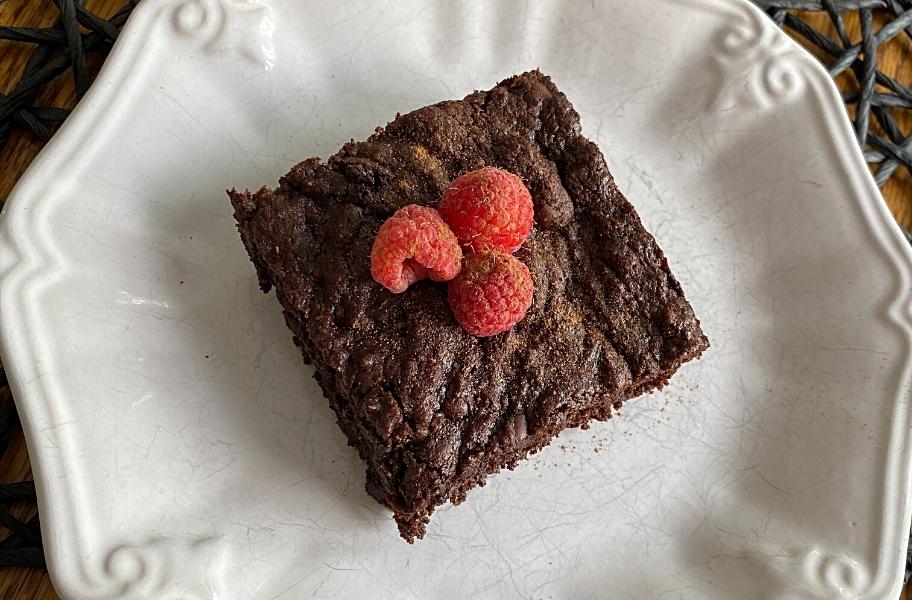 Today at FY, we wanted to introduce you to one of our go-to baking brands—Simple Mills! Each baking mix features wholesome ingredients with zero artificial flavors. Every mix contains almond flour, making this dessert grain-free with the bonus of extra nutrients. Additionally, organic coconut sugar is used in place of traditional sweetener. Our favorite box mix is the Almond Flour brownies, but Simple Mills also offers other baking options such as chocolate chip cookies, muffins, and cakes. Read below to see how quick and simple the brownies can be made. We've added a few additions to make these brownies extra delicious!
Ingredients:
3 tablespoons water
2 flax eggs (5 teaspoons ground flax seeds: 6 Tablespoons of water, whisked until gelatinous)
Directions:
1. Grease an 8x8 or 9x9 square pan. If using a light-colored pan, preheat the oven to 400 degrees Fahrenheit. If using a dark-colored or glass pan, preheat the oven to 375 degrees Fahrenheit.
2. Mix ½ cup oil of your choice with 3 tablespoons water. (If using coconut oil, make sure it has cooled down before mixing)
3. Whisk in the two flax eggs.
4. Slowly add baking mix to wet mixture.
5. Optional bonus step! Add a teaspoon of your favorite warming spice, such as Ceylon cinnamon or pumpkin pie spice.
6. Bake 23-27 minutes for 8x8 pan or 18-22 minutes for 9x9 pan.
7. Let cool before cutting.
8. Optional bonus step! Add a decadent layer of Simple Mills Organic Chocolate Frosting for an extra level of sweetness.