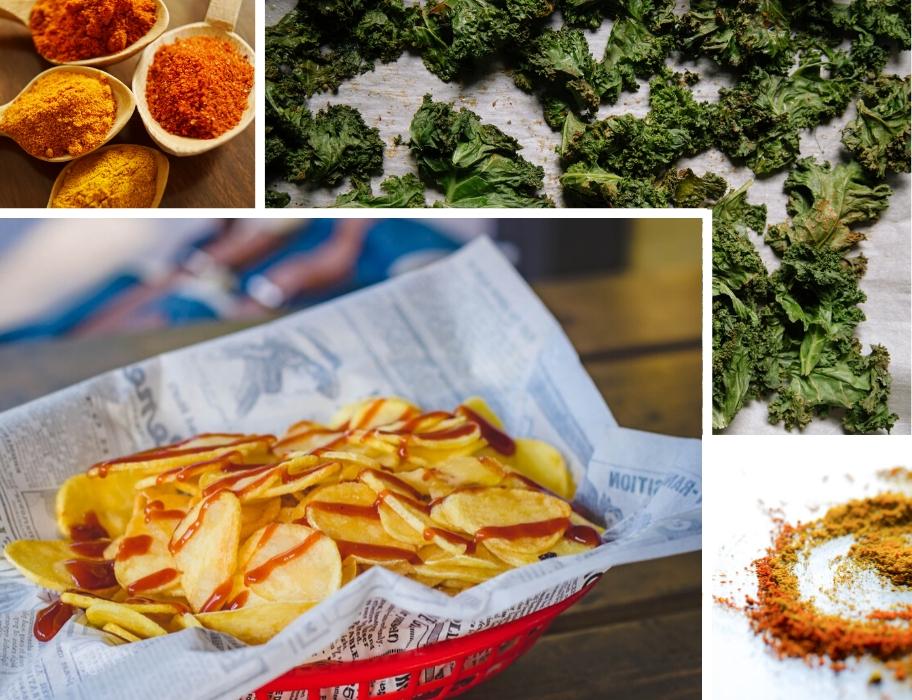 This recipe borrows Indian spice combinations, for flavor that feels flavorful and comforting, without being too-too hot. Spices are also healthful, so we hope you like it. Be sure to visit us in-store for organic kale, potatoes and more! 
Prep time: 5 minutes
Cook time: 17 minutes
Serves: 2
Ingredients:
2 cups potatoes, de-eyed, sliced 1/4 inch thick
1 chopped head of kale leaves , de-veined, cut 1 and 1/2 inch wide
a dash of cumin
a dash of coriander
a dash of salt
optional: ketchup for dipping
Directions:
1. Heat oven to 425 degrees. 
2. In a large bowl, toss potato slices and sliced kale leaves in olive oil and seasoning. 
3. Lay out potato slices on a greased cookie sheet and pop in the oven for 10 minutes.
4. Remove from oven and flip slices to other side.
5. Add kale leaves atop the potatoes, and pop back into oven for 7 minutes, or until kale chips are crispy.
6. Serve immediately and enjoy!