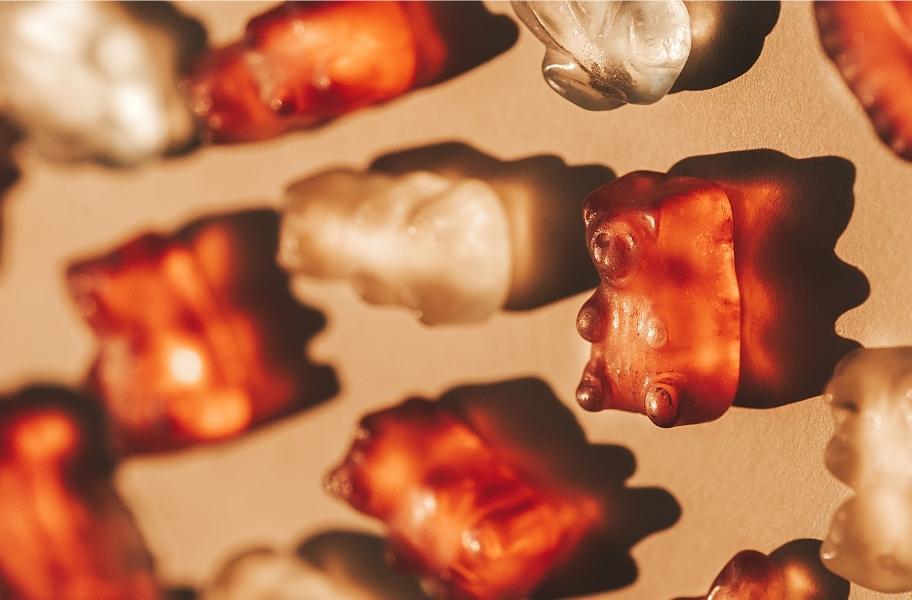 A few years ago, gummy vitamins were only common in the kids section. Now, a whole new wave of healthy gummies has come to address health concerns of all kinds... This time for adults! All you who hate swallowing pills, any undercover candy addicts--it's your time to shine. In celebration of that, some FY teammates decided to share all their favorite gummies with you!
"I love the Megafood Elderberry Immune Support Gummies! They are a staple in our house since the start of the pandemic. I like them because you get 400 mg of elderberry in 2 gummies and only 2 g of sugar! They are some of the highest potency elderberry gummies on the market."
- Melissa, FY Merchandising Manager
I don't use a lot of gummy supplements, but I've been taking the Garden of Life Apple Cider Vinegar Diet gummies for about three weeks. I like the ease of taking just one after every meal and am hoping to shed a few quarantine pounds! They're sour but not too sour.
- Mary, FY Category Manager
I love the Megafood's Gummy Multivitamins and Ginger for both taste and texture. They don't get stuck in your teeth when you chew them and they taste very pleasant. Same goes for the Nature Way Sambucus Elderberry Gummies. They truly taste like candy, have a great texture, and are good for your immune system!
- Jessica, FY Senior Product Specialist
I totally agree with Jessica's pick! There are many great gummies that hold a place in my heart, but the first gummy vitamin I got into was the SmartyPants Adult Complete Multivitamin. The flavors are mixed, so you taste a variety in every bottle. It's got your average multivitamin, plus Omega-3s, and Iodine all-in-one. 
- Michelle, FY Marketing
Goli ACV Gummies taste like juicy apple gummies, have zero vinegar flavor, and they actually help my heartburn. Smarty Pants Women's Daily Multi Gummies for Women are also really tasty, and you get 6 gummies in a serving so it's also like a little snack. I always remember to take my multi's when they're gummies, ha. Win-win! And finally, I enjoy the Mega-Food B-12 Cranberry Gummies...The flavor is so bold and delicious!
- Molly, FY Marketing
Iwi Gummies! Specifically, I like their Brain Gummies. Not only do they have a nice dose of Alpha GPC for memory, but also green coffee bean extract to support mood and concentration. The winner is that they have 0g of sugar. Zero! This is very unique for a gummy. They're vegan too.
- Cher, FY Manager of Training & Leadership Development
We hope you enjoyed these very favorite picks from our team! Let us know your favorite gummy in the comments below, and be sure to visit us online for these gummies, or in-store to ask our friendly associates about their favorite gummy vitamin today!