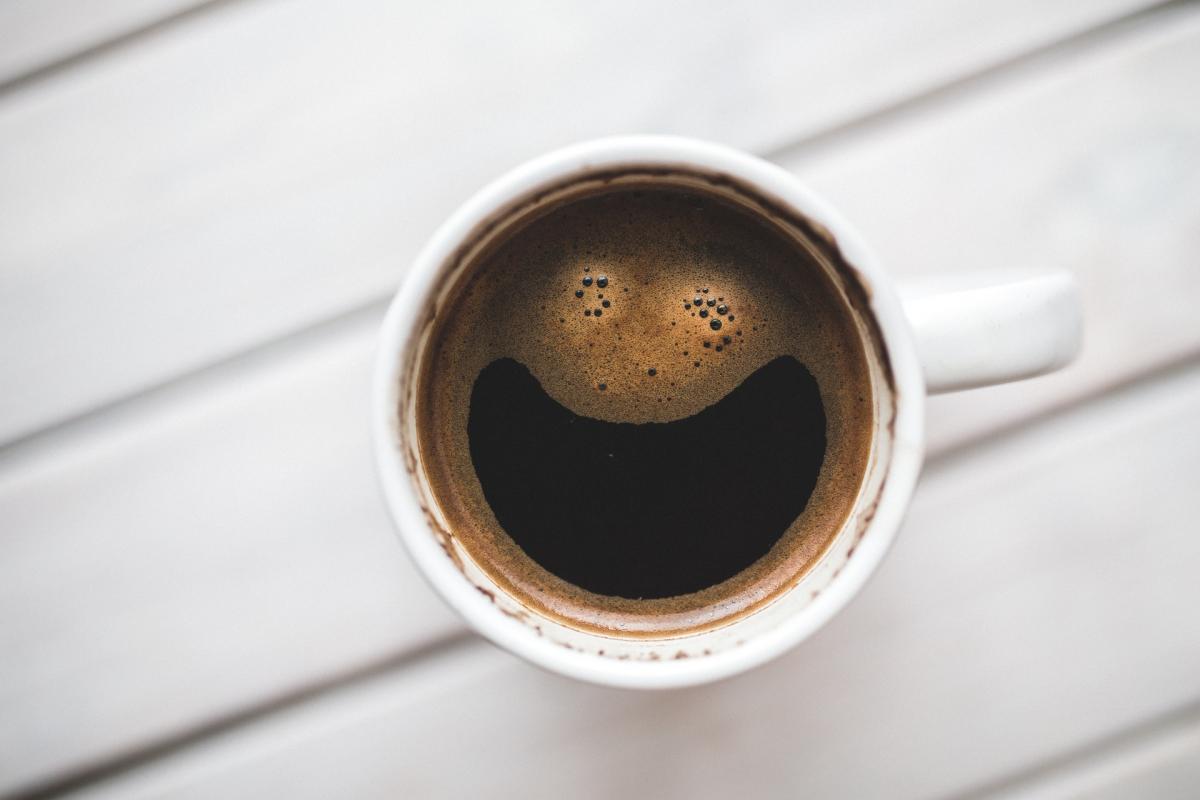 Get your caffeine high without a sugar low! While coffee itself doesn't have any sugar, few of us drink it in its naturally black form. This week, Christine McParland shows us alternatives for healthy energy that won't send you crashing later.
If you're used to flavored creamers...
A splash of French Vanilla quickly increases your sugar intake for the day - not to mention the artificial flavors and additives!
Try this instead:
Half & Half with naturally flavored stevia. With flavors like Cinnamon Vanilla, Hazelnut, and Dark Chocolate, mixed with pure half & half, you won't miss the artificial stuff!
If you're used to sugar or artificial sweeteners...
They're toxic chemicals disguised in innocent-looking, pastel-colored packets.
Try this instead:
Naturally sugar-free Stevia or Xylitol packets offer the same, convenient on-the-go size with all the sweetness of sugar - and none of the nasty chemicals!
If you're used to artificial flavors...
A latte with extra foam and a pump of… chemicals?

Try this instead:
Real spices. Try sprinkling in ground cinnamon, cloves, or nutmeg for a slightly sweet but sugar-free flavor that's actually good for you! Turmeric is another fave.
If you're used to coffee shop beverages...
They can be overpriced, over-processed, and high in calories.
Try this instead:
Fuel your morning with a delectably creamy latte that is inexpensive and easy to make! Brew your favorite cup of coffee. Then add 1 tablespoon each of organic virgin coconut oil and organic grass-fed butter or ghee and blend for 10 seconds (or until frothy). The healthy fats will keep you energized and satiated. No sugar crashes here!
If you're used to sweet iced coffees...
for those who like a little coffee with their cream and sugar.
Try this instead:
Cold brew your favorite coffee (or make extra strong and pour over ice). Then, add unsweetened almond, coconut, or soymilk. Try unsweetened vanilla or chocolate varieties, and if you need sweetness, add plain or flavored liquid stevia.
One last note:
Coffee beans matter. If your budget allows for it, look for organic, small-batch roasted coffee to ensure you're getting the highest quality and the lowest amount of mold and mycotoxins that are present in most cheaper beans. In general, dark-roasted beans have less caffeine but an increased chance of mold, while lighter roasts give you less mold but more buzz. If organic beans won't fit in this week's grocery budget, make sure you avoid the artificially-flavored options and look for Arabica beans.
What are some of your favorite coffee swaps? We'd love to hear your feedback and ideas on these and any other healthy swaps!
*Content contained in this article is not intended to provide or to constitute medical or healthcare advice. Nor can it be relied upon as preventative care, cure, or treatment for any disease or medical condition. You should consult a qualified healthcare professional for advice regarding the diagnosis and treatment of any medical condition and before starting any supplementation, nutritional, exercise, or other medical programs.