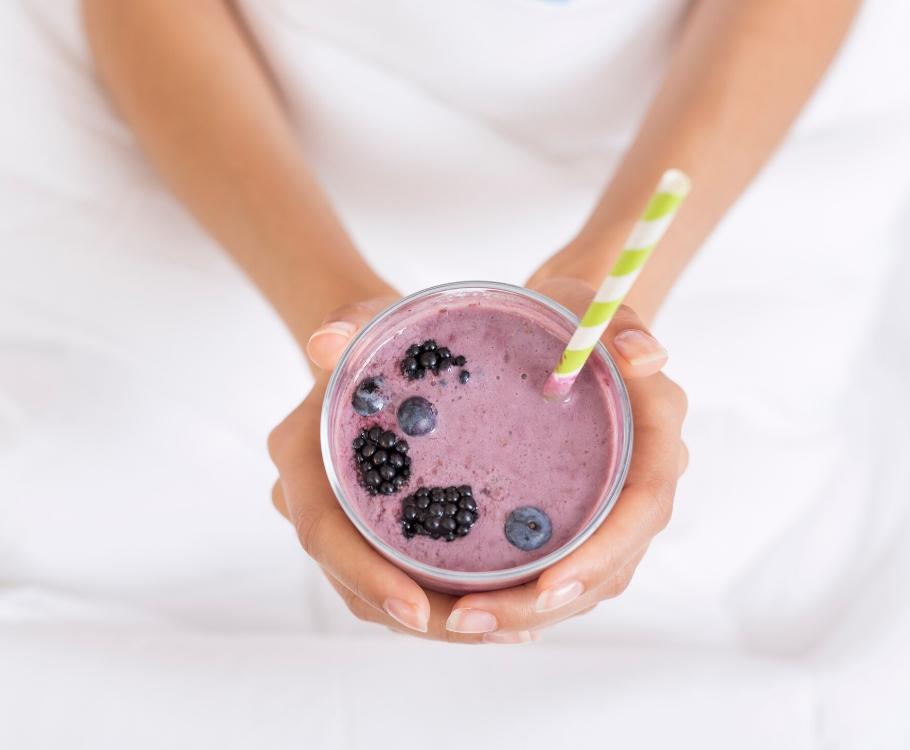 Looking for a unique twist on your morning smoothie? Love beets? This fresh new recipe from Chef Kimi Karma is for you! This energetic influencer prides herself on being plant-based, holistically-minded, and education-focused. For more of Chef Kimi Karma, find her on Facebook and Instagram.
Prep time: 5 minutes
Servings: 2 (12 oz) smoothies
Ingredients:
1 cup Pacific Foods Organic Oat milk
1 cup organic cooked beets (you can find Love Beets precooked beets, in-store!)
1 cup Cadia frozen organic strawberries
1 banana
2 organic Medjool dates
Directions:
1. Add oat milk, maca, protein, and seed mix to blender.
2. Blend.
3. Add banana, beets, strawberries, and dates.
4. Blend until smooth and sip away!