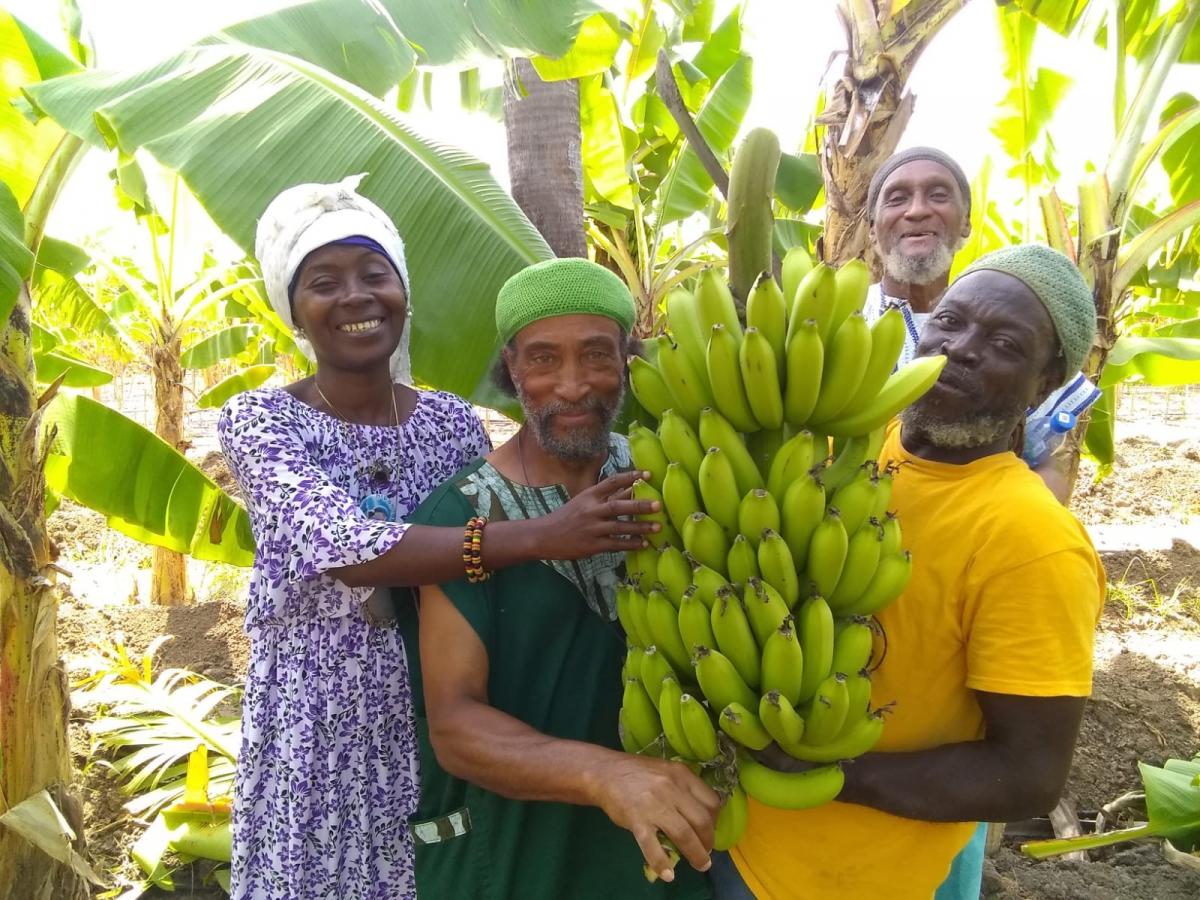 Your favorite vegan grab-n-go food brand, Soul Vegan, has been busy. Not only have they been serving up some of Chicagoland's tastiest vegan soul food, but they've also been creating good in Ghana, West Africa through assisting the Restoration Village Afro-Forestry Project. 
Ron King, CEO of Soul Vegan, says that the project came about due to "[recognizing] the need to improve food security on a global scale, combined with more than 30 years of business experience and cultivating relationships in Ghana. This project was initiated in 2018 and is a collaboration between the African Restoration and Development Agency (ARDA), Rid-All Green Partnership, and local Ghanaian businesses.
Soul Vegan Foods, The Plant-Based African, and The Black Mall provided major financial support for the Restoration Village Afro-Forestry Project's initial stages. Along with financially supporting the project, Soul Vegan continues to support its fund raising to help sustain the project. CEO Ron King has traveled to the project's site, and sits on the planning committee to oversee the project."
When asked why Soul Vegan wanted to get involved, Ron stated, "Soul Vegan promotes environmental regeneration. The plan to plant 5,000 trees in Africa is a great way to support the environment, create jobs for under privileged families, and bring about greater educational awareness of a plant-based lifestyle. At Soul Vegan, we work towards building a new world where there is harmony with our environment, with nature, and with Human kind."
The project has a few different goals they're aiming towards:
• To develop the organic agricultural capacity in rural areas of the Volta region of Ghana.
• To improve food security and alleviate poverty.
• To increase nutritional content of crops, via organic cultivation, and eliminate malnutrition and related diseases.
• To create sustainable economic opportunities for rural villages by developing small business enterprises around Agro-Forestry Development.
• To restore sustainable rural communities by providing training and employment.
We love what Soul Vegan is doing for the environment, and rural Ghanaian communities helped by the Restoration Village Afro-Forestry Project! Find Soul Vegan foods in our refrigerated section, and comment below to let us know your favorite Soul Vegan find!