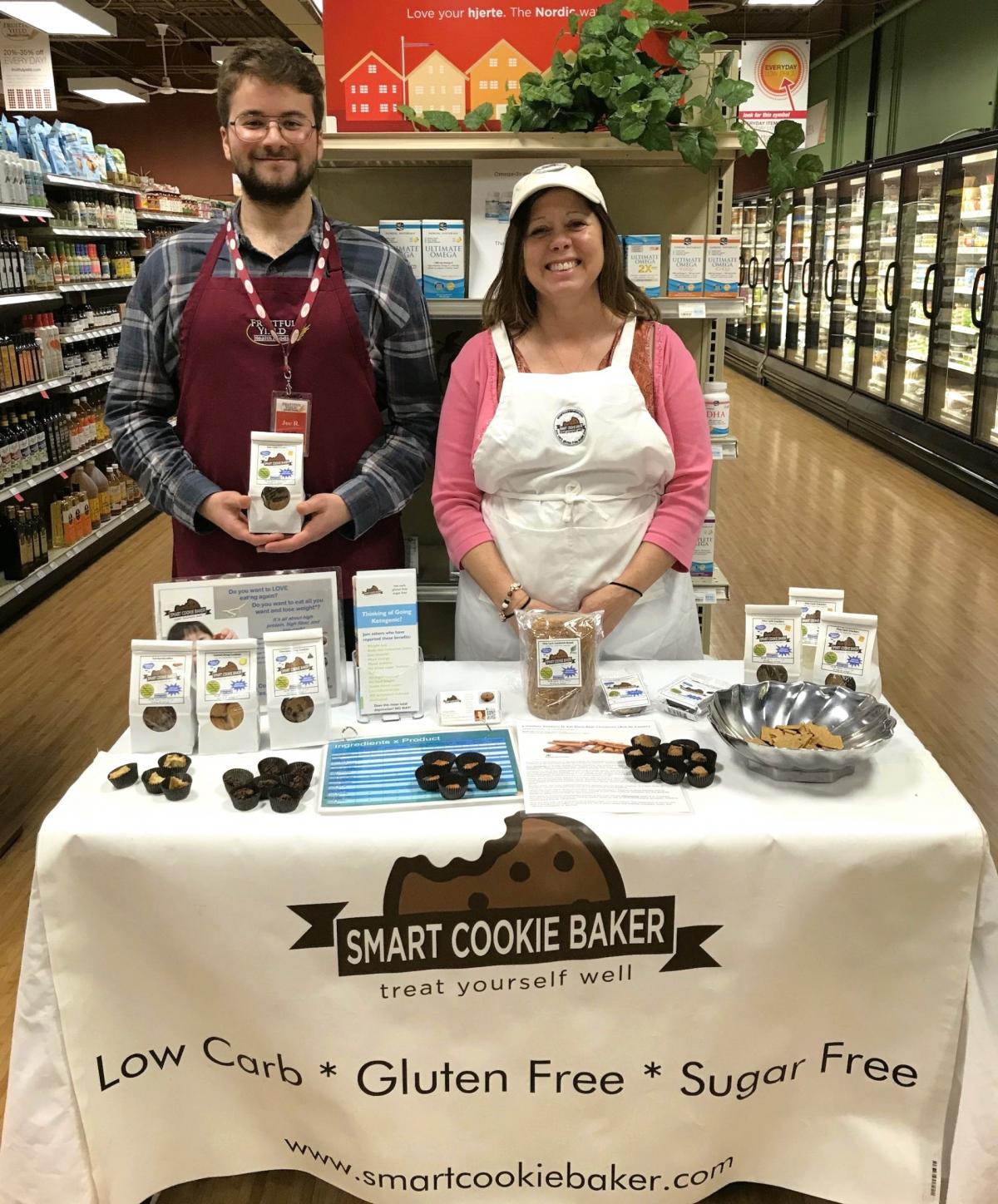 Are you transitioning to a keto lifestyle, but are worried about missing out on delicious foods? Today, we interviewed Cindy Kollar, creator of Smart Cookie Baker. You can find her delicious low-carb and gluten-free products throughout our stores. Who says eating keto can't be delicious?
FY: Hi Cindy! Do you mind telling us a little bit about yourself and how Smart Cookie Baker started?
Cindy: Hello! I started as gluten free in 2006 and a few years later, I had a doctor introduce me to a low-carb diet... After following her recipes, I became so sick of eating dishes with eggs and spinach in them. I started researching and finding out low-carb options for me, and that's how the Smart Cookie Baker sandwich bread was created.
FY: Where did the name "Smart Cookie Baker" originate?
Cindy: I went back to college after retiring from AT&T. I was in a marketing class where we needed to create a fictitious business and work on it for six weeks. We had to create a website, business cards -- basically everything you would need to run a business. I was fresh out of ideas for a name, and my professor looked at me and said, "You're such a 'smart cookie'. That should be part of your name."
FY: What was your first introduction to Fruitful Yield?
Cindy: A few years ago, I went to the Gluten-Free Expo in Schaumburg. My friend and I went up to the Fruitful Yield booth and she suggested, "Cindy you should go work there". I hadn't worked in retail since I was a teenager but ended up as a sales associate at the South Elgin store. I absolutely loved it! It was a great experience.
FY: Now, your products are being sold in our stores!
Cindy: I had the initial meeting to showcase my products to possibly sell at Fruitful Yield. Joe Fulco, the President of FY,  said to me afterward, "Normally, we don't go with newer vendors, but we know the type of person you are, and we know you have integrity." It really was that decision that helped me get moving. I started in five Fruitful Yield stores, and now my products are featured in all locations. Now, I'm in other, non-FY stores and have created an online store.
FY: What separates your products from other keto products out there?
Cindy: The majority of keto products out there contain ingredients that I personally wouldn't want to consume. All of my products contain real, whole food ingredients with zero preservatives.
Also, I believe you should have a little window into what you're buying. That's why I have a little plastic opening on each product so that you can see exactly what's inside. I'm doing this intentionally. I have nothing to hide. I want people to look and know exactly what they're buying.
FY: Which Smart Cookie Baker product is your favorite?
Cindy: Oh, whatever I'm baking. I think about this all the time. I'm an absolute sucker for the chocolate cookies. I can't just have one. However, if you put the peanut butter and chocolate cookies in front of me, forget about it. But, if I don't have a loaf of sandwich bread in my fridge, I'll have withdrawals. Yes, I'm addicted to it all.
Thanks again for joining us, Cindy! Have any questions about Cindy or Smart Cookie Baker products? Ask us in the comments below! You can find out more about Cindy on smartcookiebaker.com.