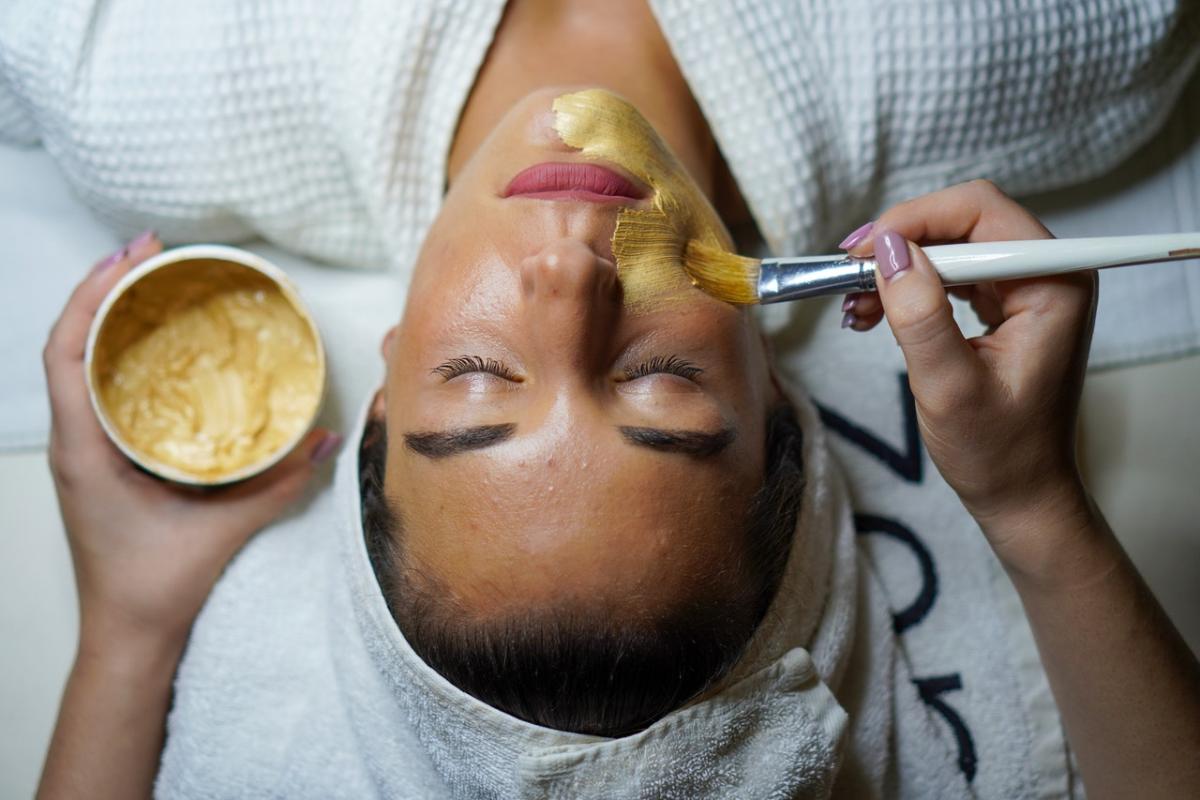 As the seasons change so do your skin's needs. With the welcoming of fall comes skin exposure to different temperatures, humidity and even sun exposure. Ever noticed that your skin becomes dryer during the fall or winter? This may be due to changes in the health of your external skin barrier. By simply updating your skincare routine to better accommodate the seasonal change, you may experience less irritation and enjoy healthier skin. Today, we want to introduce you to simple ways to upgrade your routine to suit the fall and winter seasons!
Emphasis on Exfoliation
Dry air and cold temperatures have a major impact on the moisture levels of your skin. Investing in a gentle but effective cleanser is essential to maintaining proper skin health during these colder months. Aim for a cleanser that uses plant-based ingredients like soothing rose petals or detoxifying sea kelp. A clean exfoliator is free of harsh chemicals and microbeads that may further dry or irritate the skin. Show the rest of your skin the same love, and try to exfoliate your body once a week.
Picking the Right Moisturizer

During the humid months, it is common for people to rely on lighter, gel-based moisturizers. Replacing this with a richer option with skin-loving ingredients like peptides or hyaluronic acid will offer your skin a boost of hydration. Creams or lotions like this provide intense moisture with other added beneficial herbs and plants. Make sure to avoid moisturizers with skin-irritating parabens, phthalates and fragrance! 
Multitask with Masks
The use of a mask, after a thorough facial cleanse, is a great way to pamper stressed-out skin. Sheet masks such as the Andalou Serum Facial Masks offer a quick and easy way to increase the skin's moisture levels. If you prefer a more traditional mask style, this Mychelle Water Mask offers maximum hydration using hyaluronic acid and blue agave to revitalize skin. Leave on overnight and wake up to plump, glowy skin.
Protect Your Hands
This season in particular we have placed extra stress on our hands from the constant use of sanitizers. To avoid dry, cracked skin, try to keep a hand cream nearby. Throw a travel-sized option in your bag or keep one tucked away in the glove compartment. Look for fragrance-free options to avoid skin irritation! Ingredients like Vitamin E and shea butter work to keep skin soft and healthy. Having a rich, absorbent lotion on hand may help repair or diminish the signs of lackluster, dehydrated hands.
Add an Oil
Another simple but effective tip is to add a couple drops of your favorite oil to a hand, face or body lotion. Your skin will reap the benefits of extra hydration. Try oils like jojoba or almond for particularly sensitive skin. We do recommend patch-testing this on a small area of skin first to test for any irritation!
We hope these tips will help you as the days grow colder! Do you have any fall/winter skin care essentials you would like to share? Let us know in the comments below and visit us in-store if you have any questions!