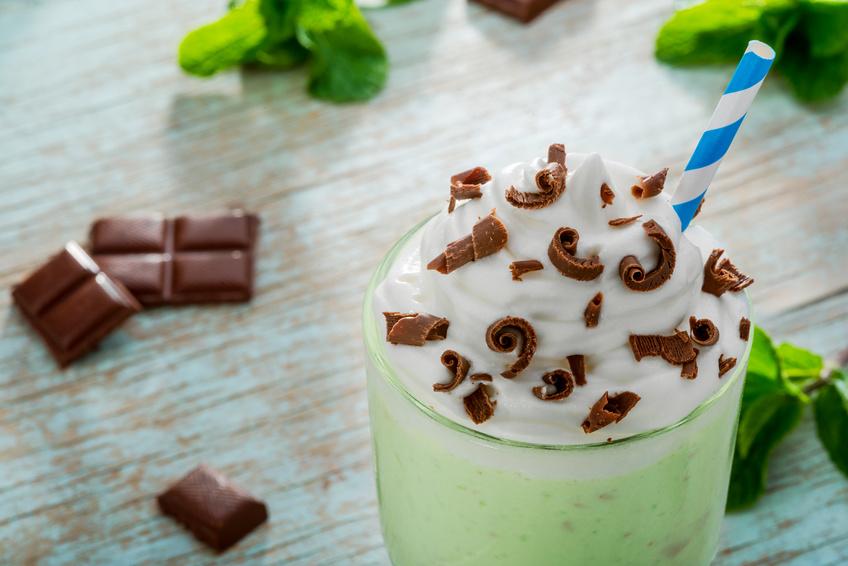 This St. Patty's Day, you may be tempted by your yearly mint-flavored milkshake, but you can make this one at home without sacrificing any of the sweetness! Sound crazy? It's possible through Halo Top®'s use of natural sugar substitutes erythritol and organic stevia. Our festive, green-speckled Lucky Clover Shake includes less sugar and fat, and nixes the need for artificial food coloring. Plus, there is a vegan-friendly option, too!
Note-- Be sure to stick to our recommended serving of essential oils and not exceed that amount. For more info, read about NOW® essential oils and food safety here.  
Visit us in-store for everything you need for this yummy recipe!
Prep Time: 5 min
Servings: 2
Ingredients
3 cups Vanilla Bean Halo Top® ice cream (or Vanilla Island Coconut Bliss® for a vegan option)
1/2 oz. fresh mint, leaves only
Optional toppings: So Delicious® CocoWhip™, dark chocolate shavings, additional fresh mint leaves
Directions
1. Add vanilla ice cream or Coconut Bliss®, almond milk, spearmint oil, fresh mint leaves, and green superfood powder to a blender. 
2. Blend on high until smooth. 
3. Pour into a fancy glass. Top with So Delicious® CocoWhip™ and chocolate shavings, or garnish with mint leaves. Here's to a Happy St. Paddy's Day! 
* Natural essential oils are highly concentrated and should be used with care. Do not exceed dilutions recommended for this recipe. For adults only. Keep out of reach of children. Few essential oils are for internal use, avoid if allergic. Avoid contact with eyes. Consult healthcare practitioner before using if pregnant/nursing. Not intended for use with pets. Discontinue and consult your healthcare practitioner if rash appears after skin contact.