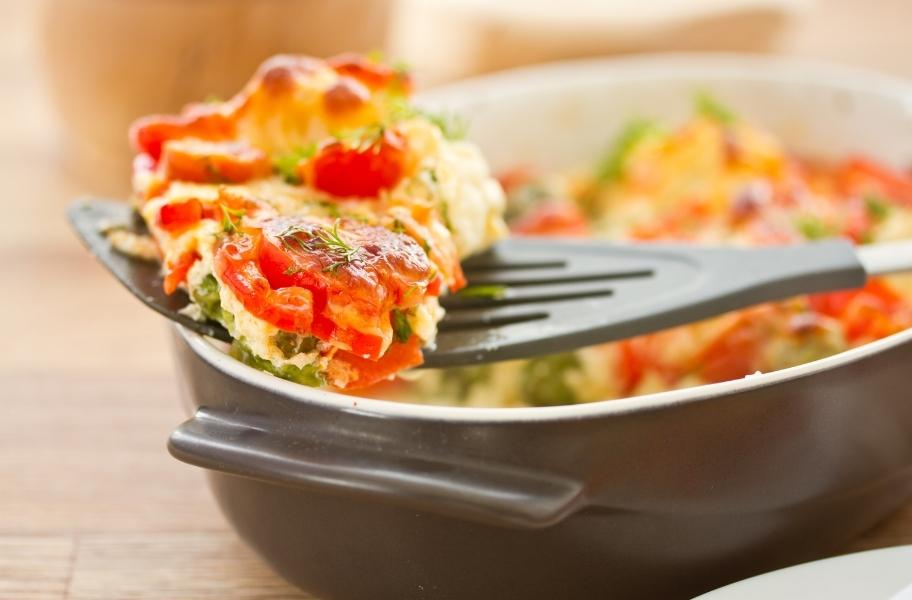 As some may know, Fruitful Yield is a family-owned business, and we just love passing a good recipe around the family! This recipe originally hailed from David Richard. It was then was adopted by Sharon, and passed around just about everywhere since. One note for meal preppers: simply slice your veggies ahead of time, season, and store in an aluminum foil sheet. When baking time comes, simply unfold the foil over a baking sheet and pop in the oven! 
Servings: 3
Time Cook: 25-30 minutes
Ingredients:
1/2 sweet onion, sliced
1 small potato or sweet potato, thinly sliced to 1/4th inch
2 large tomatoes, large diced
1 zucchini, sliced
1/2 cup of Organic Valley Raw Mild Cheddar Cheese, freshly grated (optional, goat cheese, or vegan cheese)
1 teaspoon Simply Organic Garlic Powder
a drizzle of NOW Avocado Cooking Oil
Directions:
1. Preheat your oven to 425 degrees.
2. In a large bowl, add sliced veggies. Season with salt, pepper, and garlic, before drizzling with avocado cooking oil. Toss to coat evenly.
3. Arrange veggies on a baking sheet, so they're spread out.
4. Roast for 20 minutes.
5. Remove from oven, and top with grated cheese OR omit this step for a heart-healthy alternative!
6. Continue to bake until cheese is melted and potatoes are soft when poked with a fork. (Another 5 minutes.)