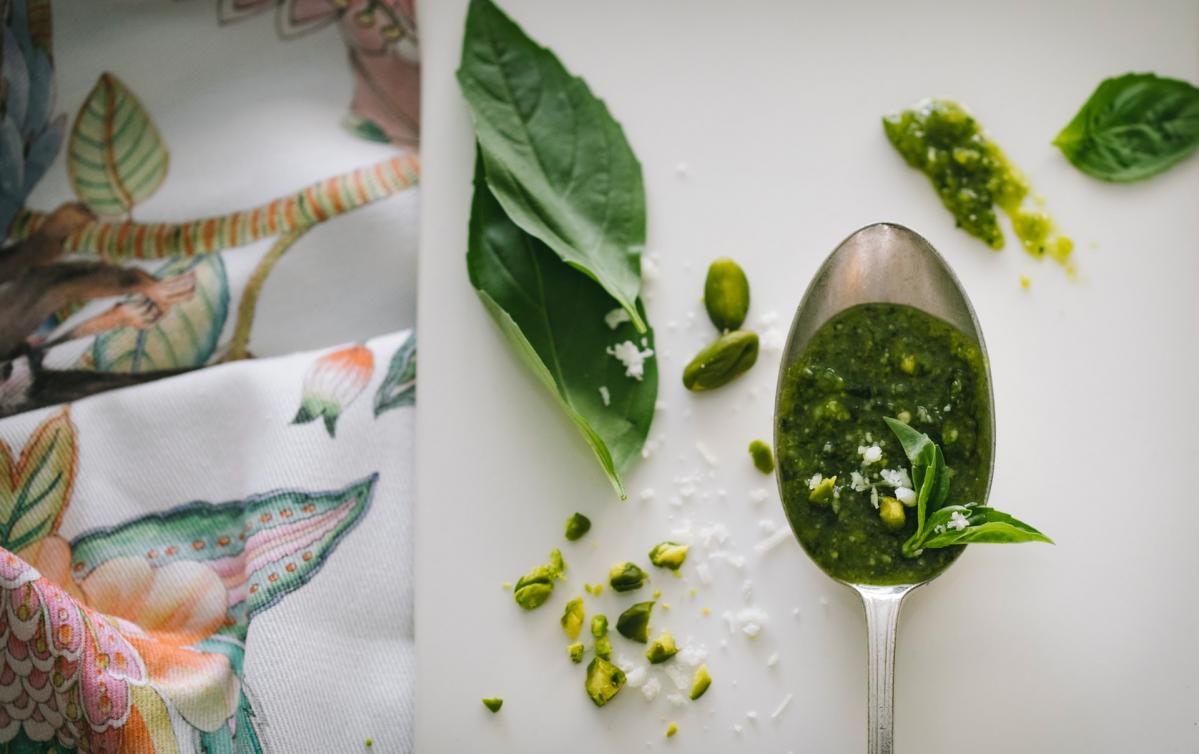 In today's Facebook and Instagram live streams, Florinda will demonstrate how to create this pesto pasta. In her live streams, she'll also highlight a variety of different pastas we sell at the store and briefly discuss why they are great options suiting diverse dietary needs. You really need to see it to know how to make it, so be sure to join us every other Friday at 11 AM for more Frutiful Fridays with Florinda!
Ingredients
1 or more cloves of crushed garlic
1 fistful of fresh parsley leaves
1/3 cup grated, good quality Parmesan cheese like Parmigiano Reggiano (or Follow Your Heart Vegan Parmesan)
fresh cracked black pepper to taste
1/4 cup extra virgin olive oil
zest of 1 large lemon
parsley and chopped pistachios for garnish
Directions
1. Put all ingredients into blender, pulse until nuts are blended.
2. Then blend until texture is smooth but not liquefied.
3. Use on top of your fave FY pasta!
What do you think about pistachio pesto, rather than pesto with pricey pine nuts? Let us know which you think tastes better in the comments below, and be sure to join us next time for another Fruitful Friday with Florinda!