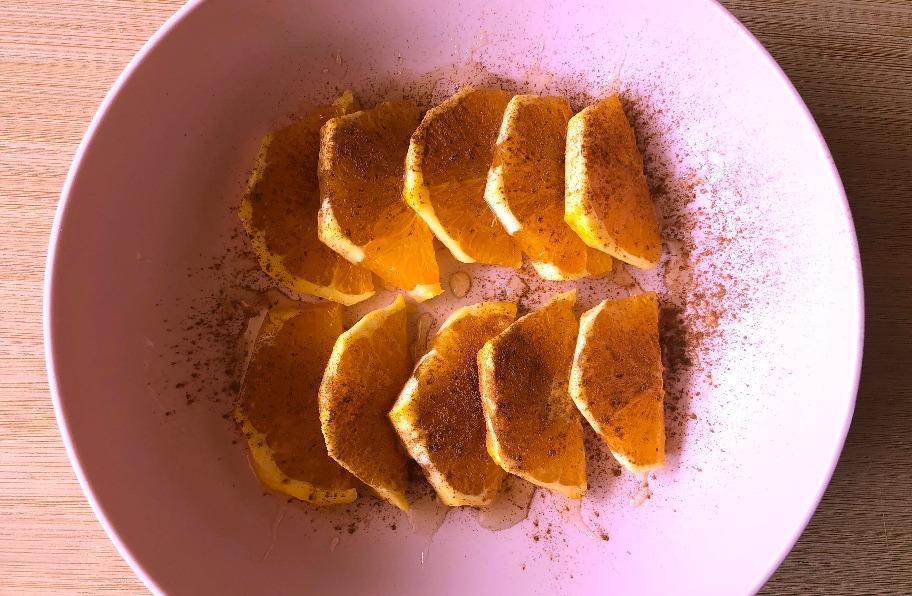 Sometimes grapefruit can be just a bit too tart, but coating it in a layer of white, refined sugar can detract from the health benefits. That's why we added raw, organic honey and cinnamon! Grapefruit is rich in antioxidants, fiber, and nutrients -- such as vitamin C and A. Honey contains polyphenols, phytonutrients, and good bacteria. Finally, cinnamon is packed with antioxidants, anti-inflammatory properties, blood-sugar support, and more! 
Ingredients:
1 organic grapefruit
a drizzle of Cadia Organic Raw Honey
a shake of Red Ape Ground Cinnamon
Directions:
1. Peel the grapefruit OR cut a small slice off the top and bottom of the grapefruit to make a flat surface on the top and bottom. Then, follow the curve of the grapefruit to cut the peel off. 
2. Then slice and quarter grapefruit flesh for bite-size pieces.
3. Arrange fruit beautifully. Then, drizzle with honey and top with cinnamon.
4. Serve with toothpicks on a platter and enjoy!