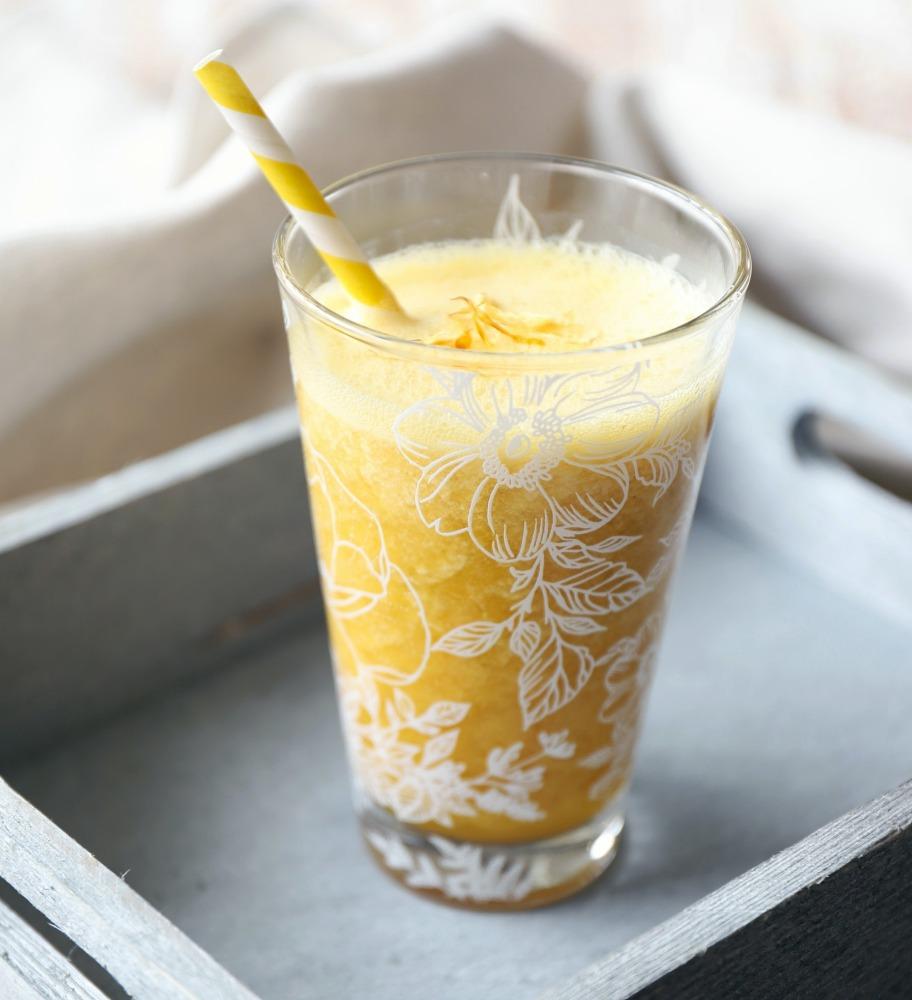 Orange like a pumpkin! Get the best of festive color, and dreamy orange flavor in this new smoothie recipe by influencer and healthy friend Chef Kimi Karma! Find her on both Facebook and Instagram for wellness tips, positivity, and to follow her on her wellness journey! Find these ingredients in-store at a Fruitful Yield location near you.
Prep Time: 8 minutes
Serves: 4, 8 oz servings
Ingredients:
1 1/2 cups of Matt's Orange Juice (or fresh juice from 6 oranges!)
1 3/4 cup Cadia Frozen Mango
1 tsp freshly grated ginger
3/4 cup So Delicious Plain Coconut Yogurt
1 scoop NOW Plant Protein Complex Vanilla
1 tsp NOW Triple Omega Seed Mix, Organic
Directions:
1. Juice oranges (if not using our Matt's OJ).
2. Add frozen mango and freshly grated ginger to high-speed blender. Then, add orange juice, yogurt, protein and seed mix.
3. Blend to desired consistency and enjoy!