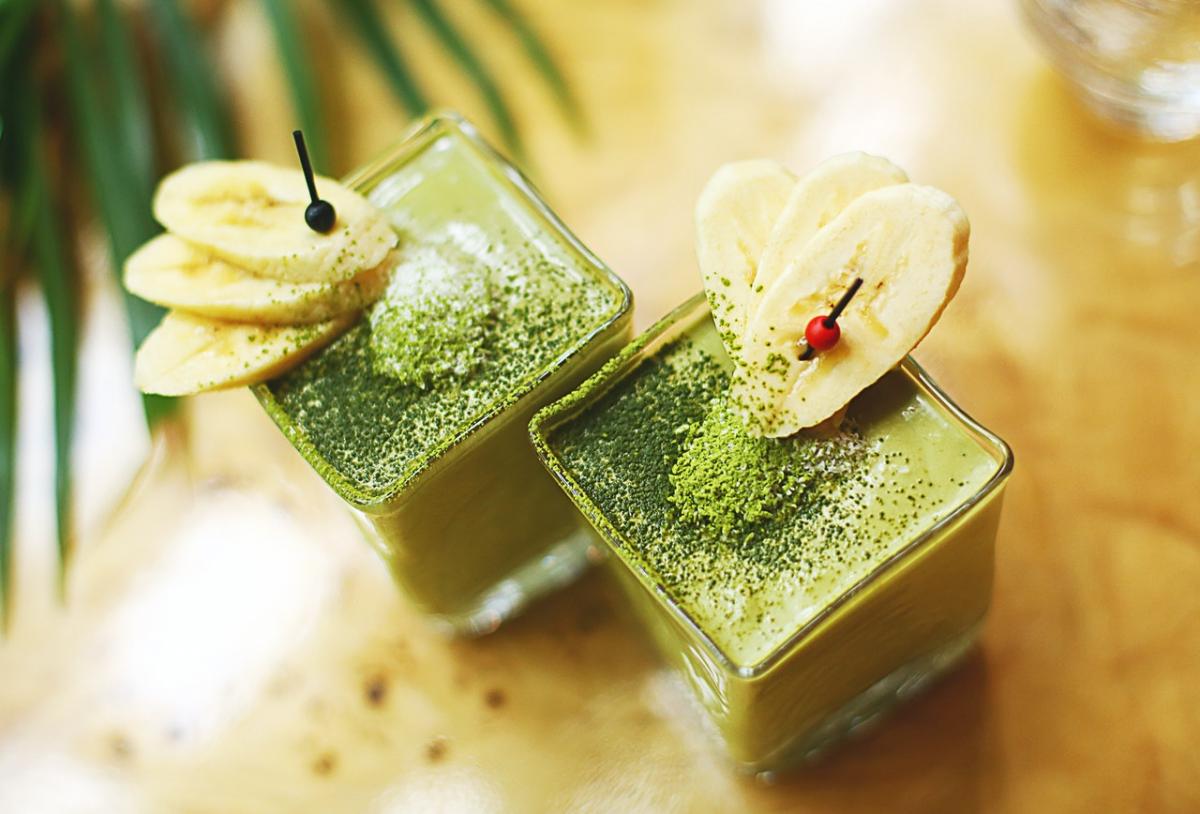 Energize your morning with the nutrient power of Om Mushrooms' Matcha Latte Blend! Mango, coconut, and pineapple give this smoothie a tropical taste, for the perfect kick off to your day! This recipe was provided by Chef Kimi Karma, a local plant-based chef and future Naturopath. To follow her health journey, be sure to find her on Instagram and Facebook! 
Prep time: 5 minutes
Servings: (2) 1 1/2 cup servings
Ingredients:
1 cup Cadia frozen mango
1 cup Cadia frozen pineapple
OPTIONAL: You can add NOW Manuka Honey by the tablespoon for a sweeter sip, and added health benefits. Plus, you may like a cute garnish of your favorite fruit like we did! 
Directions:
1. Whisk matcha blend in with coconut milk.
2. Add frozen fruit to blender. Add in the matcha coconut milk mixture and protein powder.
3. Blend until smooth. Enjoy!