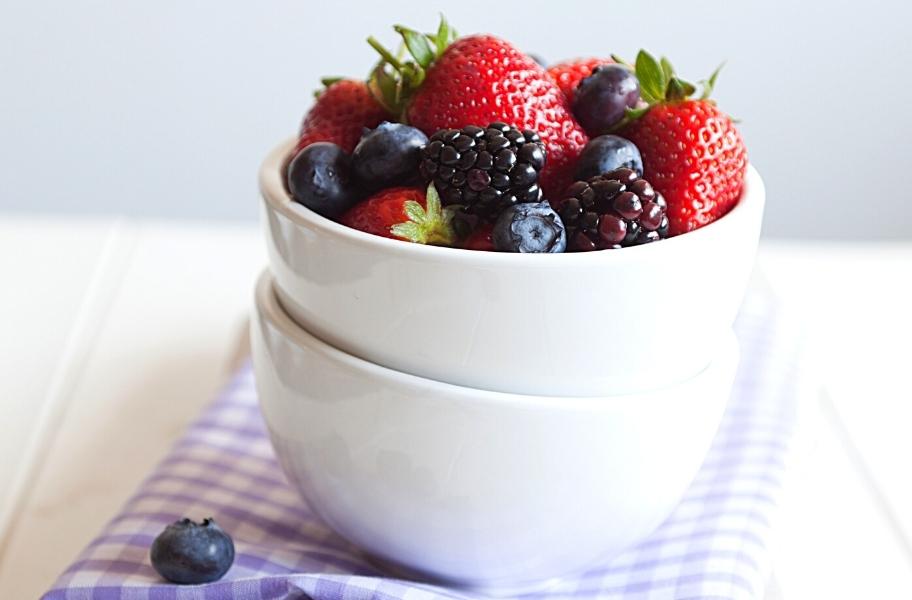 Thanks to TikTok recipe originator @natures_food, and Lizzo who endorsed it on her account, this recipe has taken the internet by storm! What's even better is that it actually tastes good, and is nutritious. This easy recipe includes a whole day's worth of servings of fruit into one convenient meal. With it comes fiber, antioxidants, vitamins and more. The coconut water provides electrolytes, and is ultra hydrating. Find our newest coconut water from Real Coco at a Fruitful Yield near you!
Note that if a bowl of berries plus coconut water sounds like too much natural sugar, you can always sub in unsweetened coconut milk for a creamy, dreamy alternative, or plain water.
Ingredients:
½ cup fresh blueberries
½ cup fresh raspberries or pomegranate seeds
½ cup fresh blackberries or blueberries
a handful of ice chips
Real Coco Coconut Water to cover
optional: fresh mint & lemon zest
Directions:
1. Add all ingredients to a bowl and enjoy!
2. The recipe on the sugarandsoul blog suggests adding fresh mint or the zest of a lemon or lime. We love the idea, but that's up to you!