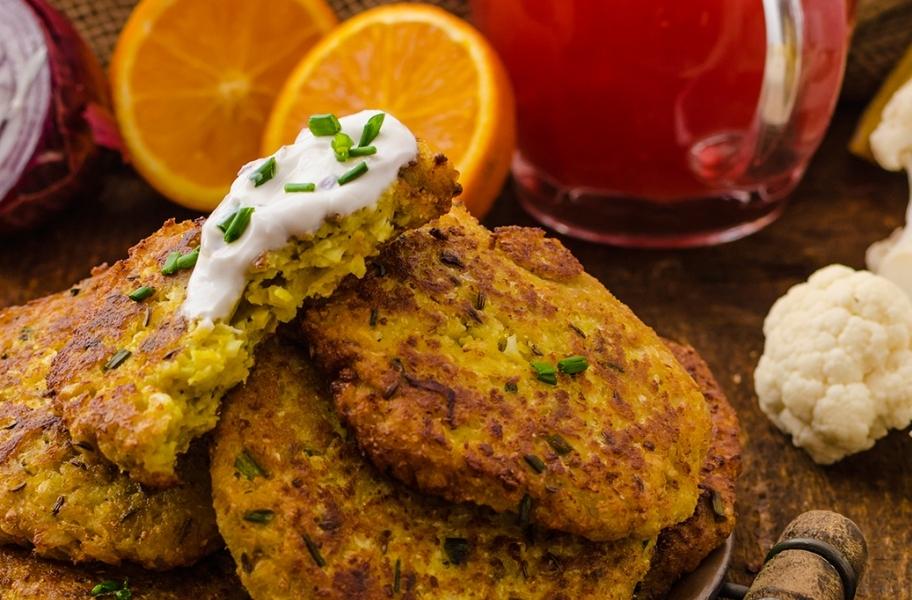 It's so ironic that the term "fritter" means to waste or squander, when culinary fritters can be made using almost anything! These warm and comforting Cauliflower Tamari Fritters most definitely will not be squandered, thanks to a tasty combination of healthy ingredients. Wholesome cauliflower is the featured ingredient, while flavorful tamari soy sauce brings everything together!
Prep time: 30 minutes
Servings: 8 fritters
Ingredients:
1 head of steamed cauliflower
¼ cup NOW Coconut Flour, Organic
¼ cup NOW All-Purpose Flour, Gluten-Free
3 tablespoons NOW Extra Virgin Sesame Seed Oil, Organic
2 tablespoons NOW Sesame Seeds, Organic
2 tablespoons chopped scallions
1 egg
1 tablespoon organic tamari soy sauce, gluten-free
½ teaspoon black pepper
1 clove garlic, finely chopped
½ teaspoon ground ginger
Directions:
1. In a large bowl, combine all ingredients, reserving 1 tablespoon of organic sesame seed oil.
2. Mix until fully combined, and rough dough is formed.
3. In a pan, place reserved sesame seed oil over medium heat.
4. Form cauliflower mixture into 8 patties.
5. Sauté for 2 to 3 minutes on each side, or until evenly browned.
6. Serve warm and enjoy!