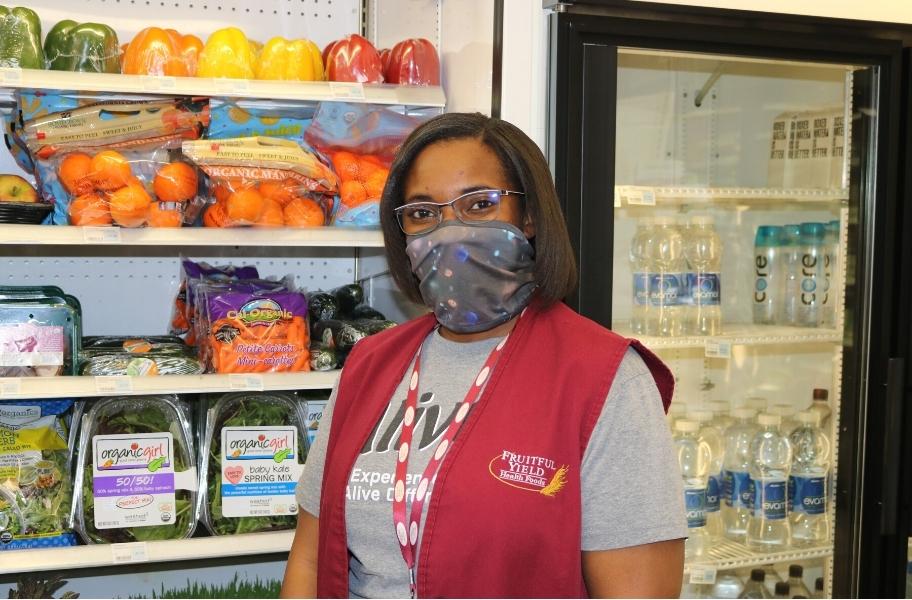 It's always the right time to love your mom, but Mother's Day is a great reminder! In honor of Mothers, Grandmothers, Aunts, and the strong female figures in our lives, today we are interviewing local FY Manager and Aunt-extraordinaire: Hadiya! She'll share her thoughts on Mother's Day, and what it means to be an involved Aunt-figure in her nephews' lives.
FY: Hello Hadiya! Welcome to the blog. Tell us a bit about yourself.
My name is Hadiya, I am a store manager, and have been with the company for about five and a half years! Originally, I applied to be a part-time sales associate, but when my colleague saw that I had some management experience on my resume, he brought me on as a Manager-in-Training. Learning about the world of natural health on top of learning how to be a manager was challenging.
Also, I was looking for a company who cares about their employees, rather than my last company who seemed to see us only as a means to make money. So I did a lot of research, and that's how I found NOW and Fruitful Yield.
FY: What does Mother's Day mean to you?
Well, everyone loves their mom, and everyone can say, "I love you". At the same time, a lot of moms don't get the credit they deserve, even though they carried and created a life. Not that they created life alone, but for almost a year of her life, she did everything she could to ensure that the baby is healthy—and then there's the process of bringing that life into the world!
In my family, there's five of us, and we love to do things for our mom. She cries every time. The best moments are when there's a surprise for her involved, and we look forward to her reaction. We can tell her "I love you', but doing that something extra lets her know how much she means to us.
FY: That's so wholesome! Tell me about the little ones in your life.
(Hadiya giggles) We're going to start at the top: Hasani is eight years old going on thirty. He was the first born in his generation, so we were all very excited! Because of this, we like to spoil him. It's been a pleasure to see his first steps, and then to see his personality grow—which is very much like mine! He loves time with his family, and is a smart little guy. He's a little quiet, but with a strong personality, and he loves to learn.
Kondwani is the baby. He's only one, but he's got a personality already. He is happy all the time, and always eating. He's also a very curious one, as if he's thinking, "What can I get into?"
My sister, who is just younger than me, is currently pregnant. She's carrying a baby girl who is due next month! Sybastene [her son] is two, and a ball of energy! My sister is a stay-at-home mom, who reads to him ALL THE TIME. He likes to share, and always wants to show his aunts and uncles his drawings. The other day, he showed us his first question mark! Now, he's looking forward to his sister arriving, so he's ready to be a big brother. For now—the sibling rivalries will come later!
FY: What kinds of health advice do you give to them?
Mainly, I try to let them know to "listen to your body." Pay attention to when something is "off", and go see the doctor. Be sure of what you take; make sure it's clean and natural, because that's what our bodies work best with. I try to keep them stocked on multivitamins and immune support.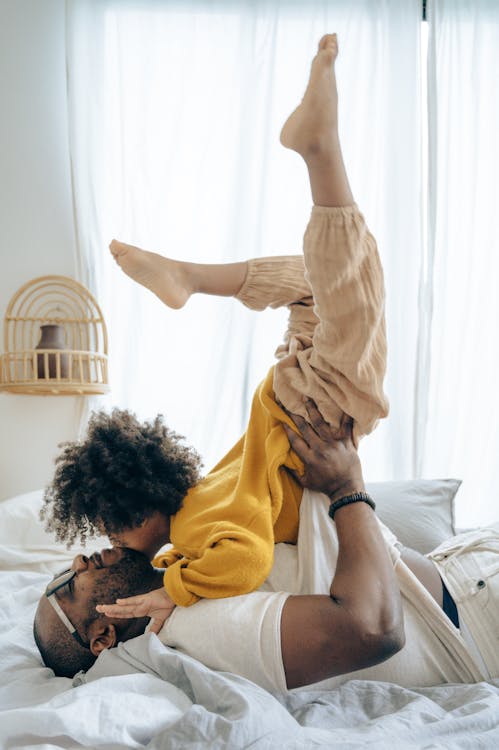 FY: That's great advice! What's their favorite FY snack?
*Hadiya lights up* Oh snacks! Snacks are my forte. Hasani mainly eats stuff from here. He really likes the Stretch Island Fruit Leathers, and Grace's Best Cookies, in the snack size. I get them a lot of stuff, but those are some things that he gets really excited about.
FY: We can relate to that! Who was it that taught you how to be motherly, or did it just come naturally?
A little bit of both. When I was growing up, my mom made sure that we had all that we needed. Education came first, and we were well-disciplined. On the aunt side of things, we get to be more fun, and give the kids that little breath of fresh air. If you're a mom or a dad, the main goal is not to be fun, but you can still have fun. As an aunt or uncle, it's mainly about fun, while also ensuring that the kids are doing what they're supposed to do.
FY: And your fun-ness shows! Do you have any closing thoughts on Mother's Day you'd like to leave our readers with?
The biggest thing is: don't take mom for granted. Pay attention to mom; she's not always going to tell you what she needs. Whether that be about health, or anything—whether that be a hug, or whatever it may be! Take care of her the way that she took care of you. If she does ask anything of you, respond to her wishes. She's not always going to be around, and you don't want to live with any regrets thinking that you could have done more.
FY: We agree absolutely!
For more of Hadiya, be sure to visit the LaGrange Park store and give her some kind words. And for more of mom, be sure to call her up and see how you can celebrate near or far!