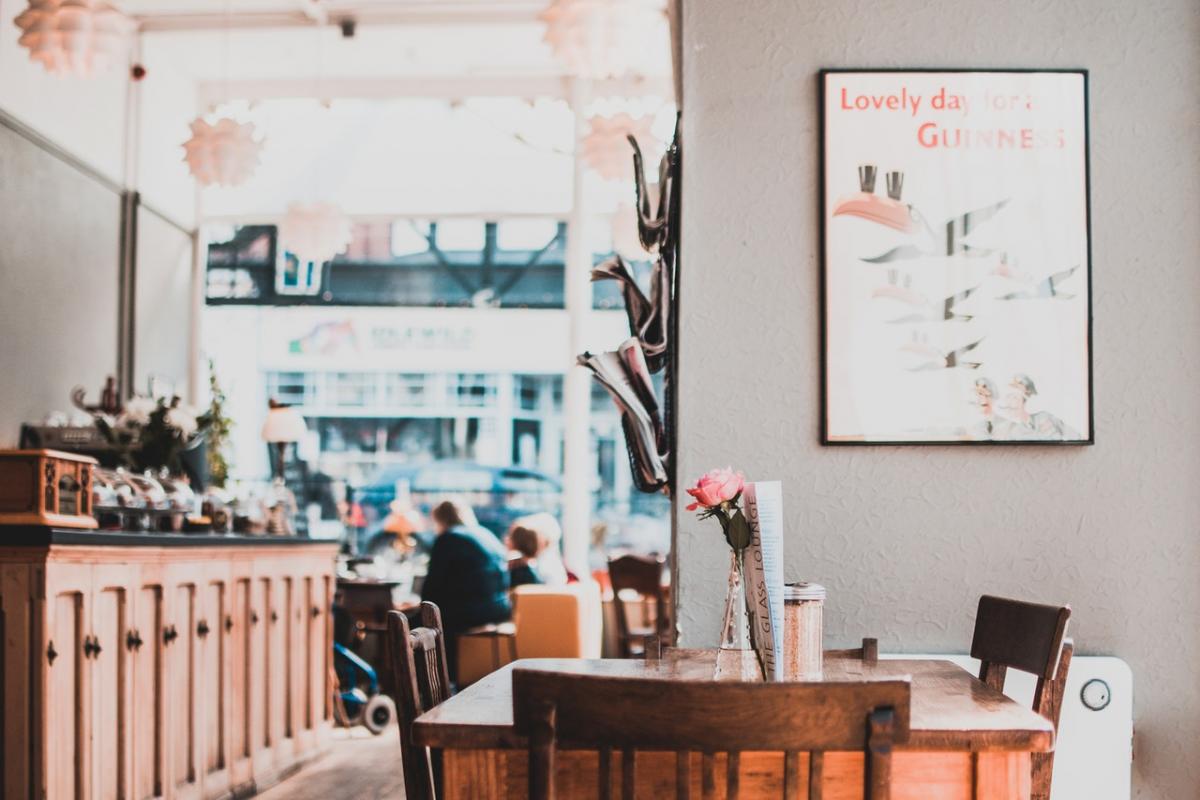 At Fruitful Yield, we LOVE supporting local! We ourselves are a local business, but we also support local because it reduces environmental impact, invests in the local economy, supports a diversity of businesses in your community, and provides the customer with a unique experience. And of local businesses, what's tastier than restaurants to patron? Each locally-owned restaurant is just 1-15 minutes from each of our store locations, so you can order by phone, shop, and grab your takeout all in one trip! Just don't forget to stop by our stores' grab n' go sections and juice bars for when you get hangry later!
Without further ado, here are the local restaurants you need to try, plus healthy options!
(List is in alphabetical order, by town.)
FY Batavia near Bocaditos Café
Address: 109 E Wilson St, Batavia, IL
Phone: (630) 937-4002
Google Business Rating: 5 stars
8 minutes from our little Batavia Fruitful Yield store, Bocaditos Café Argentinian restaurant might become your new fave! According to their website, "Our mission is to open our home and culture to guests through our food. Come in and sample some of our favorite traditional dishes. We strive to make things healthy, yet enjoyable. Our ingredients are locally sourced, and we strive to partner with local businesses." For healthy options, check out their robust salad "ensalada" menu! 
FY Bloomingdale near Pholicious
Address: 369 W Army Trail Rd Ste 24, Bloomingdale, IL
Phone: (630) 283-0955
Google Business Rating: 4.9 stars
Just 1 minute from Fruitful Yield Bloomingdale, Pholicious boasts being the "Home of the 'Build your Own Pho'" concept. Instead of ordering a pre-conceived soup, staff will add your chosen ingredients for a completely customized bowl! (Think Chipotle-style, but for Vietnamese soup.) For a healthy experience, be sure to add lots of fresh "garnish": herbs and veggies! Additionally, they have traditional Vietnamese appetizers and sandwiches.
According to the restaurant, "We opened our kitchen in February of 2020 (right before the COVID pandemic hit) as a Vietnamese family-owned business. While it's been quite rough launching a restaurant during the midst of a global pandemic, we've been lucky enough to have such a supportive community of Pho-lovers that always come back to enjoy our food! Our goal is to bring fresh, authentic, & vegetarian-friendly Vietnamese food to the suburbs of Chicago for all to enjoy."
FY Darien near Burrito Paradise
Address: 7516 S Cass Ave Unit 33, Darien, IL 60561
Phone: (630) 968-0930
Google Business Rating: 4.3 stars
5 minutes from Fruitful Yield Darien, Burrito Paradise (formerly known as The Crazy Burrito) is all about serving delicious, classic Mexican fare. According to their website, "We have been a part of the Darien community for over 20 years. Burrito Paradise is committed to serving the best Mexican Food around." Healthier options include the Fajitas "Baby Burrito", Chile Relleno, Posole, their whole Vegetarian Menu and their tasty guacamole! 
---
HOT TIP: To save money and better support your fave businesses, skip the third party apps!
Simply order by phone direct from the restaurant.
---
FY Elmhurst near Nu Crepes
Address: 115 W Schiller Ct, Elmhurst, IL
Phone: (630) 577-7558
Google Business Rating: 4.7 stars
Welcome to a magical land where breakfast is served all day -- at Nu Crepes! The cozy space is located just a 1 minute walk down the alley way from our Fruitful Yield Elmhurst location. The Nu Crepes website describes their style as "American inspired crepes in a fast-casual atmosphere... It started as just a seedling of an idea. [Founder] Niall was inspired by a local restaurant while traveling through Dublin, Ireland. Upon graduating Bradley University in 2009, he came back from his travels with this NU idea. His family was fully onboard from day one, and together they created this family environment where all people are welcome."
Healthy crepe options include the "B5", "B7", "The King" peanut butter banana crepe, "Hail Caesar", "Veggie", and "Roasted Veggie" crepe -- all with gluten-free options available. Don't forget to pick up some delicious Dark Matter coffee while you're there, or hit up our store's juice bar for a green smoothie!
FY Elmwood Park near Massa Cafe Italiano
Address: 7434 W North Ave, Elmwood Park, IL
Phone: (708) 583-1111
Google Business Rating: 4.7 stars
Get your fresh on! Massa Cafe Italiano is a 6 minute walk from Fruitful Yield Elmwood Park. "Massa" means dough in Italian -- a reference to the fresh dough they use in their Sicilian pizza and "panzerotti" (pizza turnovers). Owned by the Lollino family, Massa specializes in "authentic Italian food, award-winning gelato, and fresh roasted coffee." According to their site, "At Massa, we feel that food is not something that should be mass-produced or frozen. Instead, we take what we like to call 'the artisan approach'. Our food is made-to-order using only the highest quality ingredients and handcrafted with the attention to detail that it deserves. You'll taste the difference!" For light and healthy options, try one of their fresh salads, or veggie-stuffed paninis.
FY Joliet near Taste of Jerusalem
Address: 16310 S Lincoln Hwy, Plainfield, IL
Phone: (815) 782-6500
Google Business Rating: 4.8 Stars
Get a taste of freshness, culture, and great olive oil at Taste of Jerusalem Mediterranean Grill! An 8 minute drive from Fruitful Yield of Joliet, this establishment is getting rave reviews from folks from all different walks of life. The Mediterranean diet is considered to be one of the most balanced and nutrient-dense to adopt as a lifestyle for feeling great, longevity, and healthy weight maintenance, as opposed to more fad-like popular diets. If you're already at the Joliet store, getting supplies to support your health, be sure to stop by this restaurant afterwards to fill up on all your healthy favorites! Some of the healthy options we peeped include the Vegetarian Plate, most of the appetizers, all the salads, or any of the kabob meals.
FY LaGrange Park near Priscilla's Ultimate Soul Food
Address: 4330 Roosevelt Rd, Hillside, IL
Phone: (708) 544-6230
Google Business Rating: 4.1 stars
Just a 10 minute drive from the Fruitful Yield LaGrange Park location, Priscilla's Ultimate describes itself: "[We're a] family-owned and operated business run by Priscilla and Mansfield Redmond. What we serve is great southern comfort food at a price that is affordable. Our friendly staff and mouthwatering cuisine will keep you coming back for more." While the rich reputation of Soul Food doesn't always equate to health food in the minds of some foodies, every once in a while, it's good to make an exception. Especially if you're aiming for nutrient-dense organ meat and veggies. One healthier option is the veggie plate: with collard greens (cooked with turkey, rather than pork), string beans, beans (red, navy, or pinto), cabbage or baked plantains. 
---
HOT TIP: Also of note for Soul Food fans, be sure to visit our refrigerated section for "Soul Vegan":
to-go, vegan Soul Food crafted by the Chicago-local catering company.
---
FY Lombard near Rosemary & Jeans
Address: 116 S Main St, Lombard, IL
Phone: (630) 519-3747
Google Business Rating: 4.7 stars
This little 6-minute-drive wonder proves that Lombard may be an up-and-comer in the local dining scene. Rosemary and Jeans Public House, an Italian-inspired eatery, is located inside a large vintage house, the interior design of each room is unique with a modern-eclectic style. The menu has many healthy options, but the salmon is the most notable! In the summer, their wrap-around porch addition, and breezy side patio make for the perfect outdoor lunch spot! 
Rosemary and Jeans: "[Owners] Matt and Tracy cannot think of a better place to make Tracy's late father's dream come true. This restaurant is a tribute to our families and it couldn't be more fitting that it is in a house. We welcome you and your families to our house!"
FY Naperville (Naper Blvd.) near Nature's Best
Address: 1904 Brookdale Rd, Naperville, IL
Phone: (630) 778-1081
Google Business Rating: 4.8 stars
Do not miss out on this hidden gem, 13 minutes away from Fruitful Yield Naperville! Walking into Nature's Best feels like stepping back in time, encompassing the grass roots charm of the natural health community, before it became so corporate. Try their salads, breakfast omelets, and gluten-free pizzas STACKED with all your favorite veggies. Say "bye" to mushy fruit cups; they only serve ripe, fresh-sliced fruit. According to Nature's Best, they specialize in: "Fresh, delicious food made from scratch daily! [Come for] locally-sourced produce, gluten-free options, vegan options, freshly-baked goods, and free wifi."
Their site elaborates, "We are proud to partner with local coffee seller 'I Have A Bean', as well as to offer baked goods fresh from local bakers. We also serve fresh juices, smoothies, and frozen yogurt with probiotics. Our fresh, healthy wraps & sandwiches are made to order... Try one of our generous, handmade, wood-fired pizzas." 
FY Oswego near Oswego Family Restaurant
Address: 69 Main St, Oswego, IL 
Phone: (630) 554-0340
Google Business Rating: 4.7 stars
8 minutes from Fruitful Yield Oswego lies the epitome of town treasures: the Oswego Family Restaurant: "Where Family and Friends Meet to Eat". This small, cash-only establishment has been a staple of the Oswego community since 1996! If that weren't cool enough, Nick Dassis (owner of 25 years) has been offering a free plate of food to his employees since opening, and has recently worked towards ending hunger in his community throughout the pandemic! Healthy options include soups, the salad menu, oatmeal, and select sandwiches, breakfast sandwiches, and veggie skillets. 
FY Schaumburg near Ming Hin Cuisine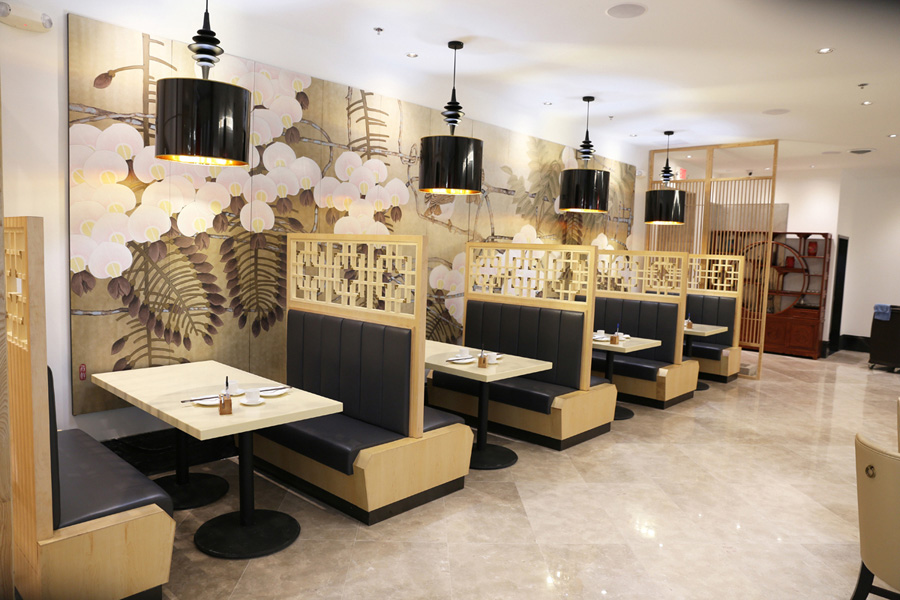 Address:1440 Golf Rd, Rolling Meadows, IL
Phone: (847) 640-7999
Google Business Rating: 4.3 stars
11 minutes (straight shot) from Fruitful Yield Schaumburg lives an exciting find: Ming Hin Cuisine! The local chain, owned by Phil Chen, brings the authenticity of Chinatown-quality Cantonese cuisine to both Naperville and Rolling Meadows. Order what you want from this huge menu, but for a healthy find, be sure to pair it with tofu vegetable soup, bakchoi, and gai-lan (chinese broccoli)! Another healthy favorite is dried scallops with Japanese tofu and golden mushrooms.
We hope you enjoyed all these local restaurants with our suggested healthy options! Eat local for you, your community, and your taste buds!