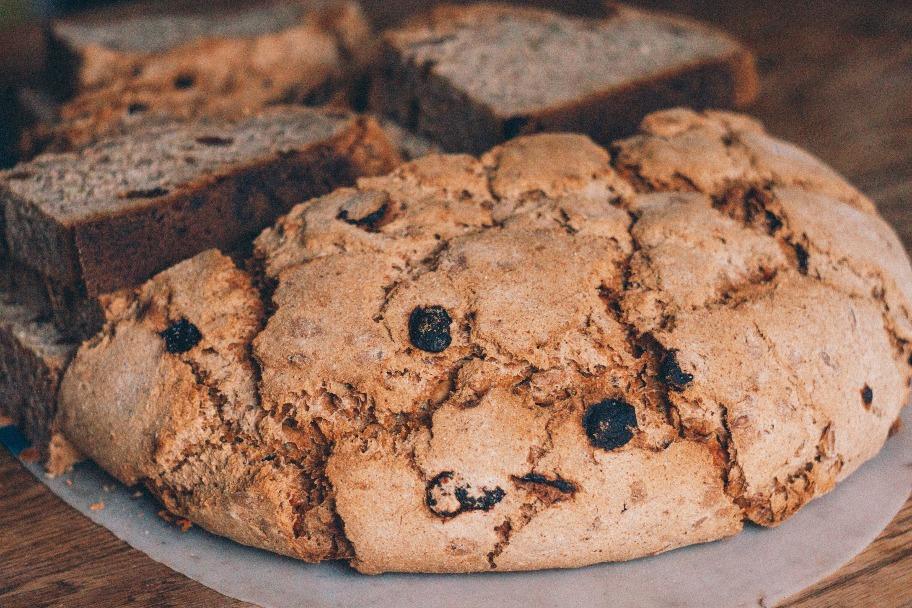 Today we wanted to highlight a St. Patrick's Day favorite: Irish Soda Bread! This hearty bread has been a staple in Irish cuisine since the mid-19th century. Growing up with a grandmother from Galway, this recipe has been a staple in my family. With simple ingredients and minimal steps, anyone can attempt this delicious treat!
Sincerely,
Taylor, FY Staff Writer
Ingredients:
3 ½ cups all-purpose flour (can substitute for Gluten Free 1-to-1 Baking Flour)
2 teaspoon baking soda
2/3 cup sugar
¾ teaspoon salt
1 cup raisins
1 ½ cups buttermilk
1 egg
cooking oil to spray (we love this high-heat friendly spray from Cadia!)
Directions:
1. Preheat oven to 325 degrees.
2. In a large bowl combine flour, baking soda, sugar, and salt.
3. Stir in raisins.
4. In a separate bowl whisk buttermilk, and stir into dry mixture.
5. Then, add an egg and whisk into the mixture.
6. Turn dough out onto lightly floured surface. Shape dough into round loaf and place on a lightly oiled cookie sheet.
7. Cut a cross into dough surface and bake for 55-60 minutes.
Enjoy warm with a dollop of butter or eat alongside a meal. Do you have any favorite St. Patrick's Day traditions? Let us know in the comments below and have a great holiday!