For all our healthy friends on the Keto Diet, this one's for you! This week, we did some field observations at Starbucks to answer the question: "How Keto-friendly is Starbucks?" Is the famed coffee shop an expensive disappointment for Ketogenic eaters? Or, could it be the Keto mecca of sips and snacks? Here's what we found...
Paint it Black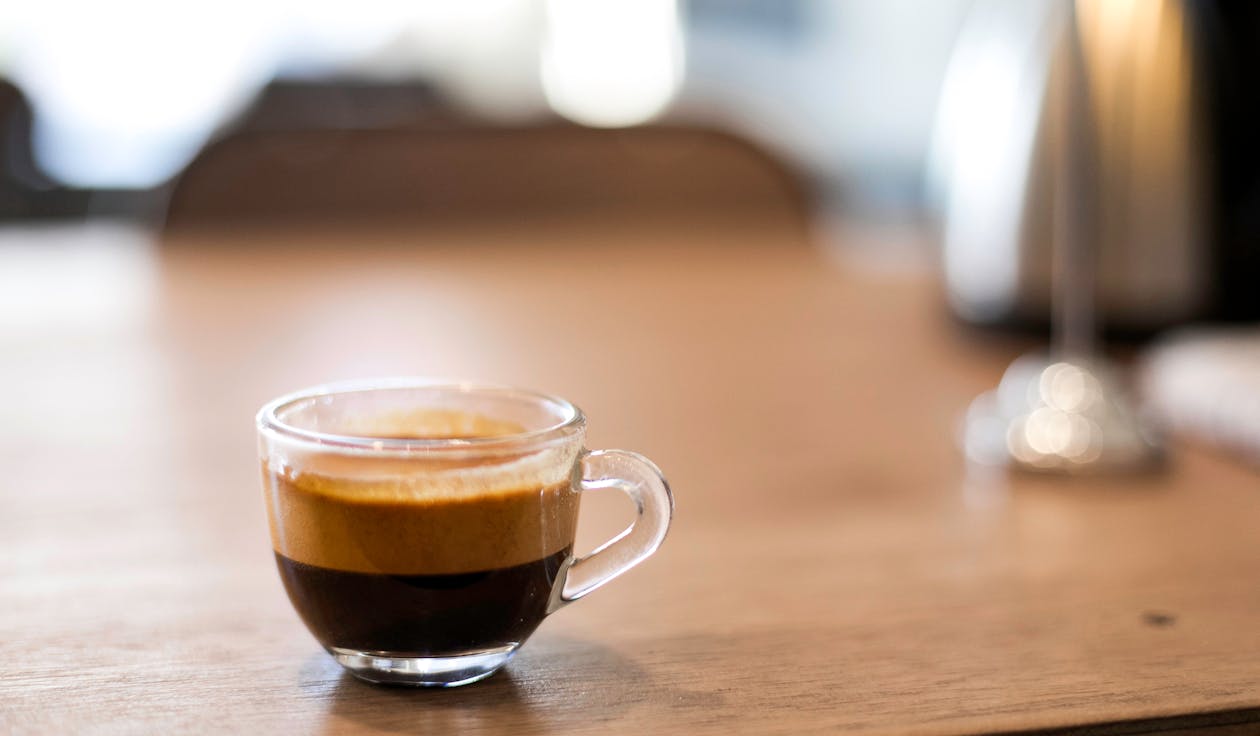 According to Fruitful Yield Team Lead/Staff Writer, Taylor,  "I've visited Starbucks twice in the past few days. The first time, I asked what Keto options were offered and the barista told me black coffee..." That sounds like great news for black coffee lovers! Plain cold brews and Americanos (water and espresso) count too. When a team member browsed Target, a barista working at the Target's Starbucks mentioned another tip. She said she didn't know too much about Keto, but had a regular customer who'd request black coffee with a simple dollop of butter in it. Sounds like a bulletproof plan to us! However, what about the Keto folks who love fancy drinks? 
Sweet Emotion
Taylor continues, "[When I returned to Starbucks], a barista told me to order a low-carb London Fog which consists of Earl Grey tea, heavy whipping cream and sugar-free vanilla syrup." Upon taste tasting, we decided that it was a pretty good option for people who like tea lattes! Starbucks uses high quality teas, so the Earl Grey's bergamot flavor is spot on in the drink.
Another Barista quipped, "We don't have a special Keto menu, but it's common for people to come in asking for heavy cream and the sugar-free vanilla shots as substitutes in their favorite drinks." The heavy cream plus sugar-free flavor trick can be applied to the Caffe Misto, Chai Tea Latte, Flat White, Skinny Mocha, Iced Chai Tea Latte, Cappuccino, and other beverages for a low-carb variation. We also learned from Delish's 10 Keto-Friendly Drinks You Can Order At Starbucks that those who want less cream can do a blend of hot water and heavy whipping cream to their drinks. 
However, as your healthy friend, we have to recommend bringing on-the-go, natural BetterStevia® liquid flavored sweetener over the artificial stuff!
Plain Jane
What if you don't want to cause a fuss for the barista? Besides black coffee, you can always opt for unsweetened tea, unsweetened iced tea, or an Espresso Con Pana. Starbucks describes the Espresso Con Pana as, "Espresso meets a dollop of whipped cream to enhance the rich caramelly flavors of a straight-up shot." The small Doppio size allows for a full shot of traditional Vanilla Syrup, for a total of 3 carbs.
Another quick, to-go option includes Spindrift fruity sparkling waters. They are naturally fruit-flavored, and average in at 3 carbs per can!
Eat the Menu
While Starbucks is known for their drinks, we know everybody needs a good go-to snack as well. For a tasty breakfast snack, check out their Sous Vide Egg Bites. At 9-11 carbs per order (which is two Egg Bites), they do have a moderate amount of carbs. However, with some thought, they can be worked into your Keto eating plan for the day. The Bacon Gruyère Sous Vide Egg Bites have the lowest carbs (9 g), and also happen to look the most delicious! 
Other Keto-happy snacks include their Classic Almonds (8 g), Roasted Kale Chips (8 g), Babybel® Mini Cheese Snack (0 g), String Cheese (1 g), Beef & Turkey Jerkies (4-5 g), and the KIND® Salted Caramel & Dark Chocolate Nut Bar (7 g). One of the most interesting snacks is the Moon Cheese, which is crunchy dried cheese (1 g).
One filling, refrigerated favorite is the Sopressata Salami & Monterey Jack Snack Tray (a relief at 0 g of carbs), which pairs nicely with the Avocado Spread (5g). 
In conclusion, going Keto is not easy, but it doesn't necessarily mean cutting out Starbucks. Simply find the right drink! Or, ask for a sugar-free syrup, and replace any milk with heavy cream (or a mix of 1/2 heavy cream, 1/2 hot water) to enjoy a lot of classics! Baristas may not know every Keto option off the tops of their heads, but if you know what you want ahead of your visit, you'll find that they are accommodating to changes. We hope you enjoyed these tips, and even more so, your coffee! If you have any fave Keto Starbucks finds, take a pic and tag us @fruitfulyield