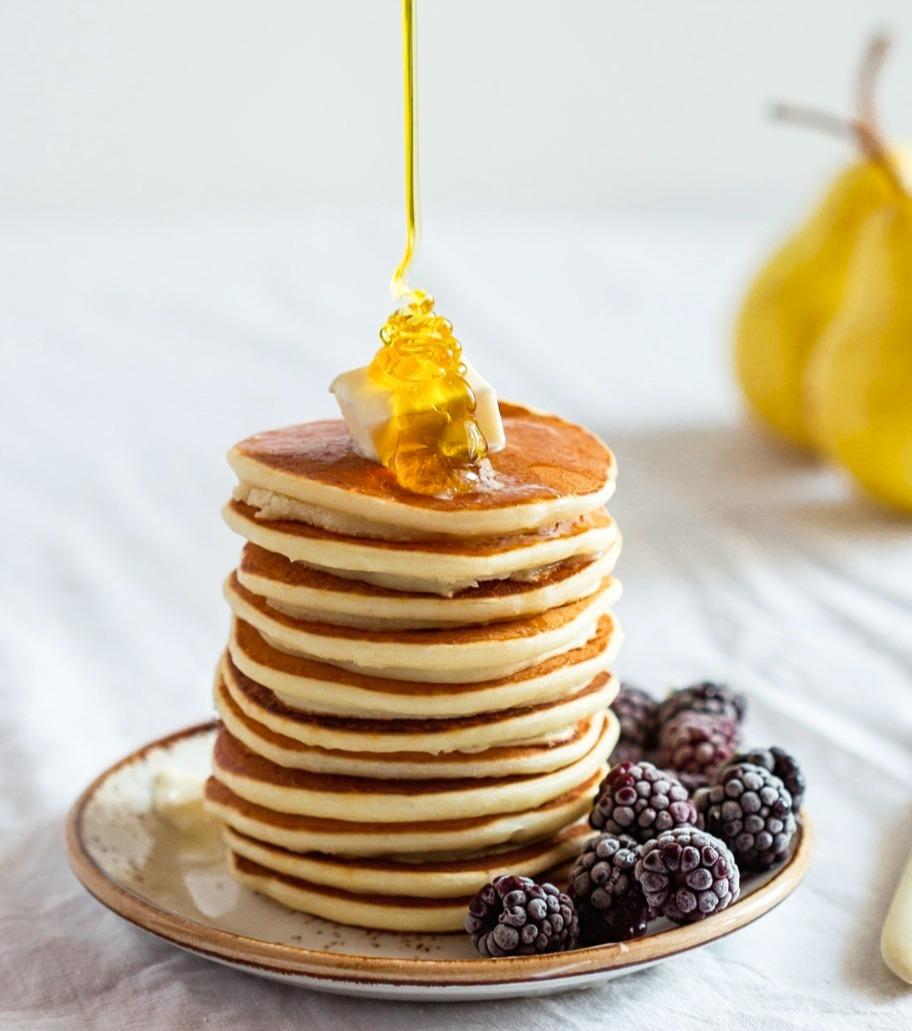 If you've been told you need to go gluten-free, it isn't a sentence to dull, tasteless food. These classic, old-fashioned pancakes are a timeless classic that will help you feel like you're not missing out at all. They are light, fluffy, and crispy on the edges. 
Prep time: 10 minutes
Cook time: 20 minutes
Servings: 8
Ingredients:
1 ½ cups Living NOW All-Purpose Flour, Gluten-Free
3 ½ teaspoons baking powder
½ tablespoon NOW Sucanat Cane Sugar
1 ¼ cups milk (or your fave FY milk alternative!)
½ teaspoon Simply Organic Madagascar Pure Vanilla Extract
A bit of butter to slick pan between cooking rounds of pancakes
A drizzle of Bron's Bee Company Raw Honey & a bit more butter to top!
Directions:
1. Add gluten-free flour, baking powder, salt and sucanat sugar into a large bowl. Whisk until lump-less.
2. Make a well in the center and pour in the wet ingredients; whisk from the center-outwards -- just until smooth.
3. Heat a pan over medium heat. Melt a bit of butter to coat pan before each round of pancakes -- immediately scoop two heaping tablespoons of batter per pancake onto the griddle. You can add more or paint the batter around to make your favorite shape!
4. When pancakes start to bubble heavily around the edges, take a peek underneath using your spatula. Brown on both sides, and serve hot. Top with raw, local honey, a bit of butter, and serve aside fresh fruit!