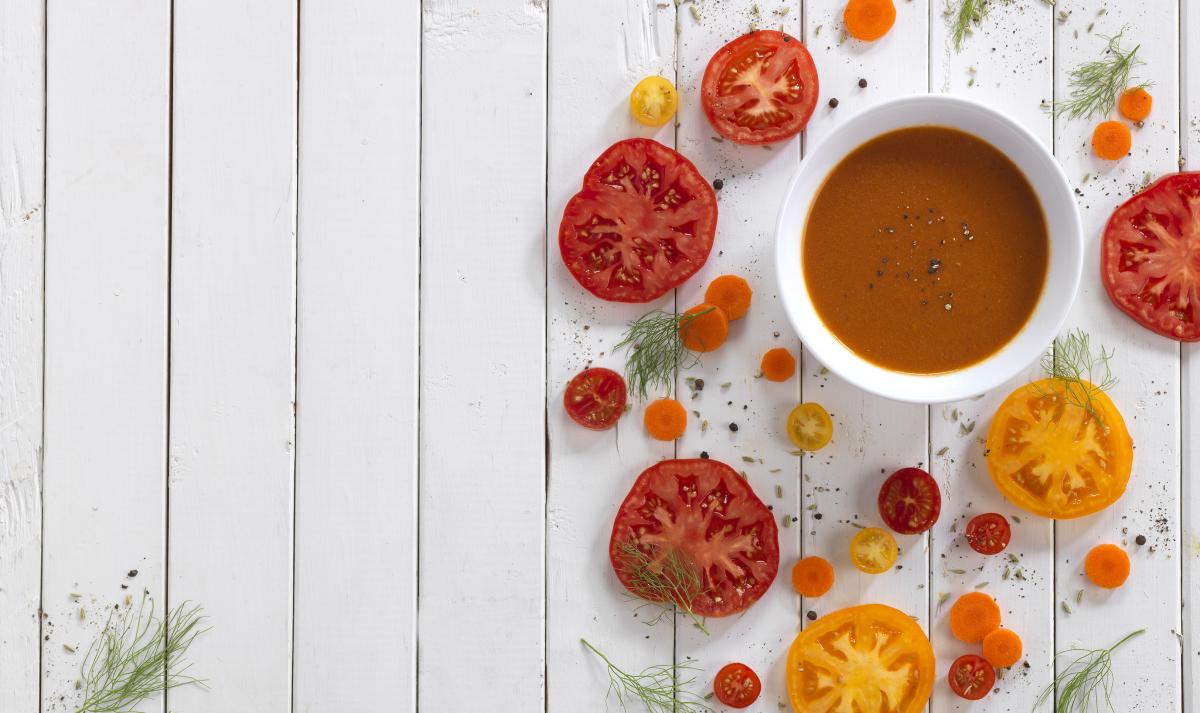 Today we welcome a guest recipe post by Skinny Souping, a local brand that specializes in ready-made, plant-based soups for healthy eating on-the-go! Check out their delicious offerings at your nearest Fruitful Yield store.
We've taken everyone's favorite tomato soup and upgraded it with a uniquely tasty twist! We elevated not only the flavor profile but also the nutrition by including fennel, an anise-flavored bulb from the carrot family. Fennel aids digestion, strengthens immunity, and fights inflammation. When cooked, the flavor becomes very mellow and is a delicious background note to any dish.  Our Fennel & Tomato Soup is "souper" simple to make with just a handful of nutritious ingredients, making it the perfect soup for any season. We hope you enjoy it!
Prep time: 10 minutes
Cook time: 20 minutes
Servings: 3
Ingredients
1 Tablespoon Olive Oil
3/4 Cup yellow onion, chopped
2 Tablespoons minced garlic (about 3 cloves)
2 Cups fennel, diced
1/4 teaspoon fennel seeds
1/3 Cup carrots, diced
2 Cups tomatoes, diced
2 Cups purified water
1/4 teaspoon salt
1/8 teaspoon pepper
Directions
1. In a medium stockpot, heat olive oil over medium heat. Add onion and garlic. Cook until onion is translucent and garlic is fragrant, about 4 minutes.
2. Add fennel, fennel seeds, and carrots. Cook until fennel is fragrant, about 2 minutes.
3. Add tomatoes and water, increase heat, and bring to boil. Reduce heat and simmer for 20 minutes.
4. Carefully transfer contents of pot to a blender. Puree until smooth, about 30 seconds. Taste and season with salt and pepper, and blend briefly to combine.
5. Serve warm in your favorite bowl and enjoy. Happy Souping!