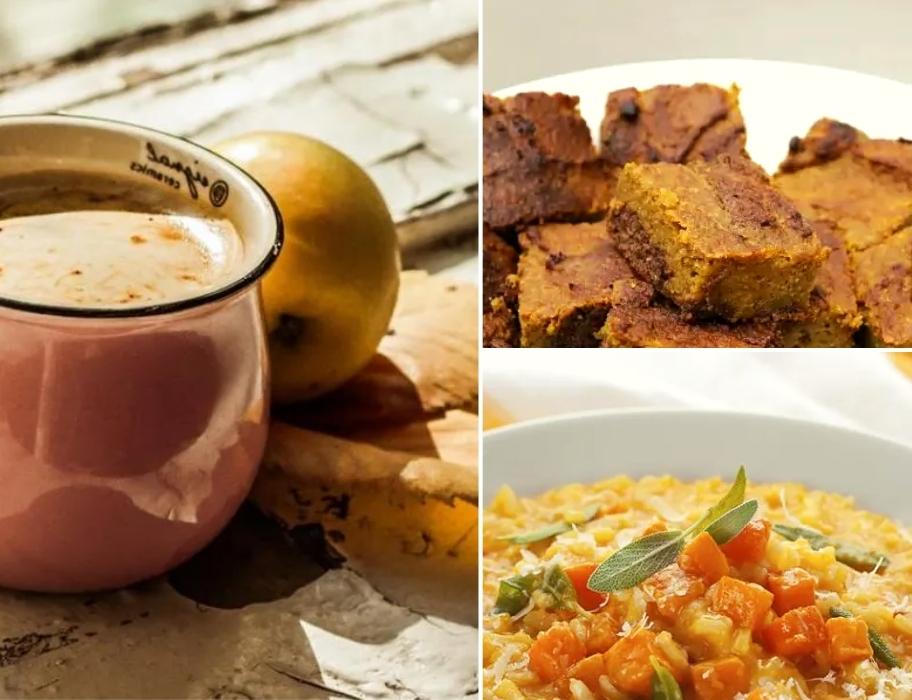 It's no secret that we at Fruitful Yield are pumpkin fans! Over the years, we've shared a lot, and we mean a LOT of pumpkin recipes. In honor of Halloween rapidly approaching, here is a brief history of Fruitful Yield's pumpkin recipes. Visit us in-store or our online shop at fruituflyield.com for these ingredients!
The Healthy Pumpkin Spice Latte
Everybody knows that the pumpkin spice latte takes center stage for tasty autumn beverages. However, unlike some conventional PSL's, our version has real organic pumpkin and 6 simple ingredients. If you are a caffeine lover, simply add one shot of espresso for each serving. If you want a kid-friendly, caffiene-free version, stick to the recipe below. Without further ado, behold The Healthy Pumpkin Spice Latte! 
Gluten-Free Pumpkin Spice Muffins
A warm, spicy-sweet Gluten-Free Pumpkin Spice Muffin? Yum! Did you know that adding organic fresh or canned pumpkin not only adds nutritional value, but also makes your bakes taste more moist? Indulge in a seasonal favorite without worrying about the gluten!
Pumpkin Mocha Power-Up Smoothie
Hey healthy friends, have you tried any of these recipes yet? We have to say the Gluten-Free Pumpkin Marbled Brownies are our favorite. Let us know your favorite pumpkin recipe in the comments below, or tag us @fruitfulyield in a social media post.