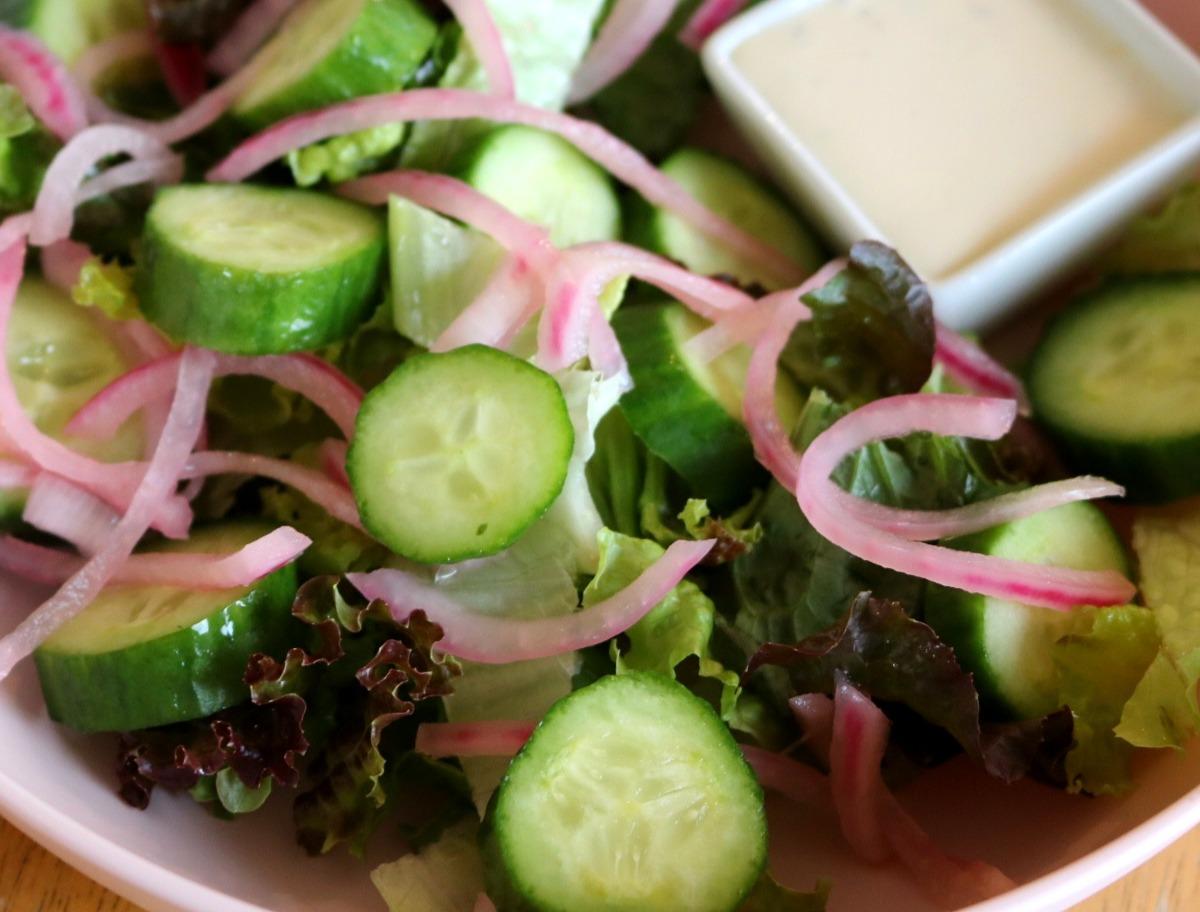 Get your goodness on with this easy salad featuring pickled red onions!
Prep Time: 5 minutes
Pickling time: 30 minutes
Servings: 8
Ingredients:
1/2 a red onion
1/2 cup warm water
1 head of red leaf lettuce
5 persian cucumbers
a drizzle of Field Day Organic Ranch Dressing
Directions:
1. Slice your red onion into fine slivers.
2. Then, place red onion slivers into a sealed container (like a mason jar) with apple cider vinegar, warm water, and honey.
3. Ensure onions are immersed, and let sit for 30 minutes to pickle. 
4. Chop lettuce and cucumbers into bite-sized pieces.
5. Then, wash and spin your lettuce and cucumbers.
6. Add lettuce and cucumbers to serving bowls, and top with a drizzle of ranch, and your beautiful pickled red onions! (Try using a fork to get pickled red onions from the pickling jar, without excess liquid.)
7. Note that you can save your pickled red onions in their sealed jar for up to 3 weeks!