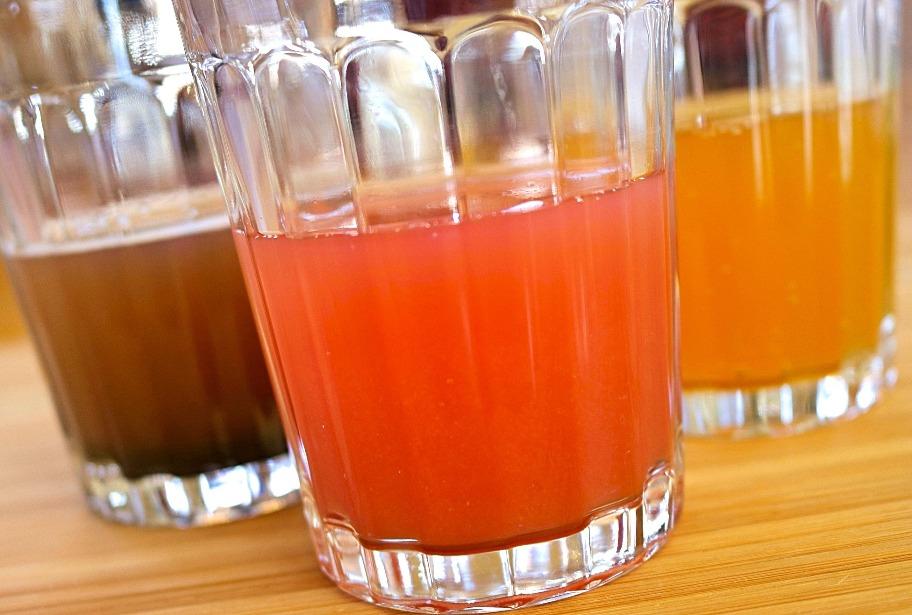 Looking for a convenient way to detox naturally? These easy detox drinks are easy to make at home and perfect to enjoy every day! 
Treat yourself to a daily gentle cleanse with this easy detox water! This recipe is a simple twist to the popular cucumber water often served at spas, but we add organic lemons and fresh mint leaves for extra flavor and health benefits. It's also perfect for those who find plain water too boring but want to stay hydrated. 
These delicious detox shots are perfect for the avid juicer (or novice!). Featuring fresh ingredients like apple, ginger, and grapefruit, each shot can be taken by itself or together as a trio. Perfect in the morning, before meals, or any time of day!
For the more adventurous palate, this detox water has a slightly spicy kick from apple cider vinegar and cayenne pepper. The unique ingredient blend can help boost your immune system, too!  Perfect to make in a pinch and sip on-the-go in a shaker cup.
How do you detox? Let us know in the comments below or share a photo of your favorite detox potion on social media with #TheFruitfulLife!