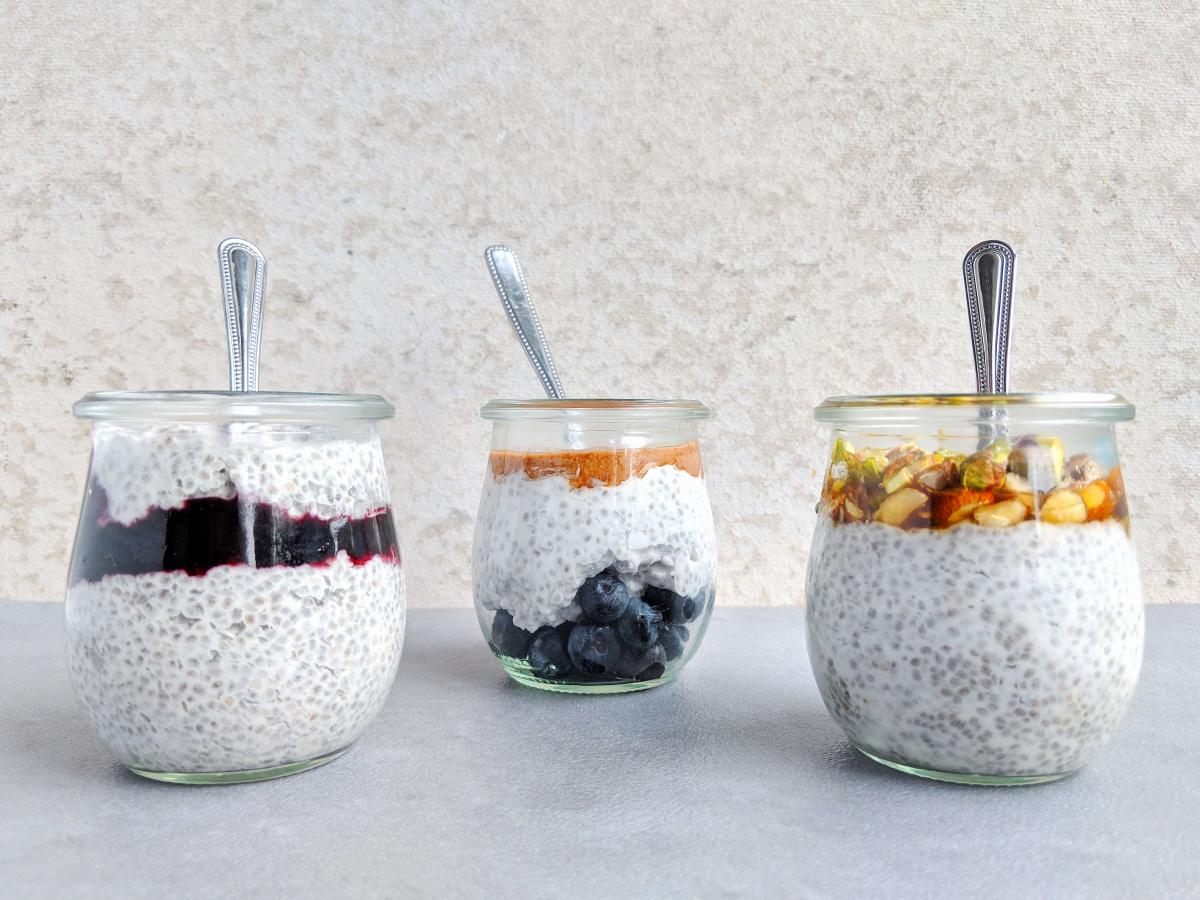 This easy chia pudding combines two nutritional superstars: chia seeds and collagen protein. Full of beneficial amino acids, collagen hydrolysate protein pairs wonderfully with antioxidant-rich chia seeds. Plus, they are an excellent source of fiber, fatty acids, iron, and calcium. Combined with coconut milk, these superfoods make a nutritious and versatile pudding that can be enjoyed for breakfast, a snack, or even dessert!
Visit us in-store for everything you need to craft your own easy chia pudding!
Prep time: 5 minutes
Set time: overnight
Servings: 1
Ingredients
3 Tablespoons NOW® Organic Black Chia Seeds
2 Tablespoons Great Lakes Gelatin® Collagen Hydrolysate
¾ cup coconut milk
1-2 tsp. sweetener of choice (stevia or liquid monkfruit)
Toppings: fresh berries and/or seeds (pumpkin, sunflower, hemp)
Directions:
1. Add chia seeds and collagen hydrolysate to a small glass bowl.
2. Stir in coconut milk.
3. Refrigerate overnight.
4. Add your favorite toppings and enjoy!
What are your favorite toppings or mix-ins? Let us know in the comments below or share a photo of your chia pudding creation on social media with #TheFruitulLife!