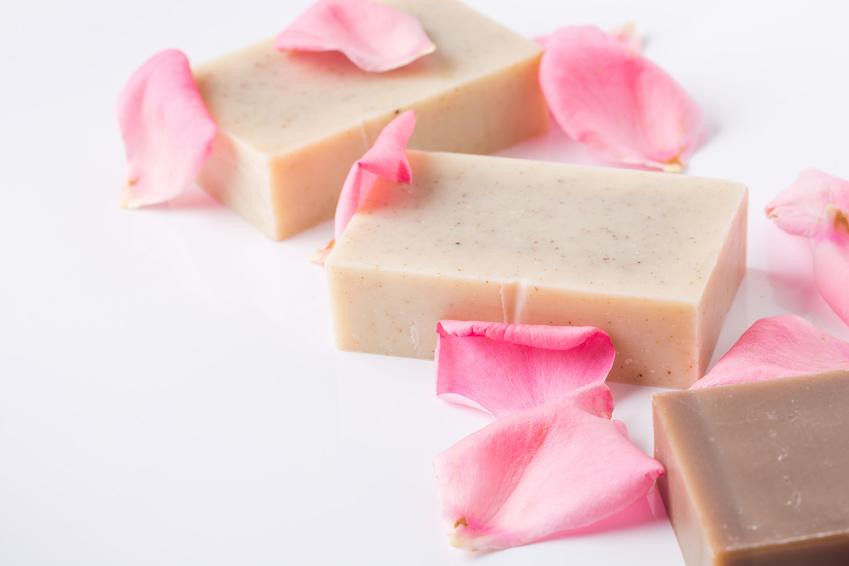 What says "Happy Mother's Day" better than a luxurious lotion bar, especially when it is handcrafted with love by you? The recipe for these DIY lotion bars makes enough to give to every mom on your list (and keep one or two for yourself!).
Prep time: 30 minutes
Set time: 30 minutes
Ingredients
1 Cup coconut oil
1 Cup shea butter
1 Cup beeswax pellets
1 teaspoon Vitamin E oil
25-50 drops of essential oils: Rose Absolute Oil, Lavender Oil, Jasmine Oil, Vanilla Oil, Naturally Loveable Oil Blend
Silicon baking molds or lined cupcake tin
Directions
1. In a glass bowl, combine all ingredients except essential oils. (Make sure it's a bowl or container you don't use for food-- the ingredients from this recipe may leave a residue.)
2. Place glass bowl in a saucepan filled with at least one inch of water over medium heat, stirring constantly until the ingredients are completely melted.
3. Turn heat down to a minimum and add essential oils immediately, stirring to combine.
4. Pour mixture into molds or lined cupcake tin.
5. Allow bars to cool until hardened before popping out of molds.
6. Wrap in colored cellophane or tissue paper and tie with ribbon or twine. You can also decorate miniature tins for gifting-- they double as storage containers for the bars!
Tips
Experiment with the essential oils! Try using a single aroma such as Rose Absolute or Lavender. You can also craft your own blend, combining oils such as Jasmine and Sandalwood, or Cinnamon and Vanilla. Or, use a ready-made blend such as Naturally Lovable Essential Oil Blend. 
To use, simply rub the bar between your palms and apply lotion to skin. Or, apply directly to skin-- your own body heat will melt the oils to soften, moisturize, and protect skin.
*Natural essential oils are highly concentrated and should be used with care. Do not exceed the dilutions recommended for this recipe. For adults only. Keep out of reach of children. Not for internal use. Avoid contact with eyes. Consult a healthcare practitioner before using if pregnant/nursing. Not intended for use with pets. Patch-test finished product for allergies. Discontinue and consult your healthcare practitioner if a rash appears after skin contact.