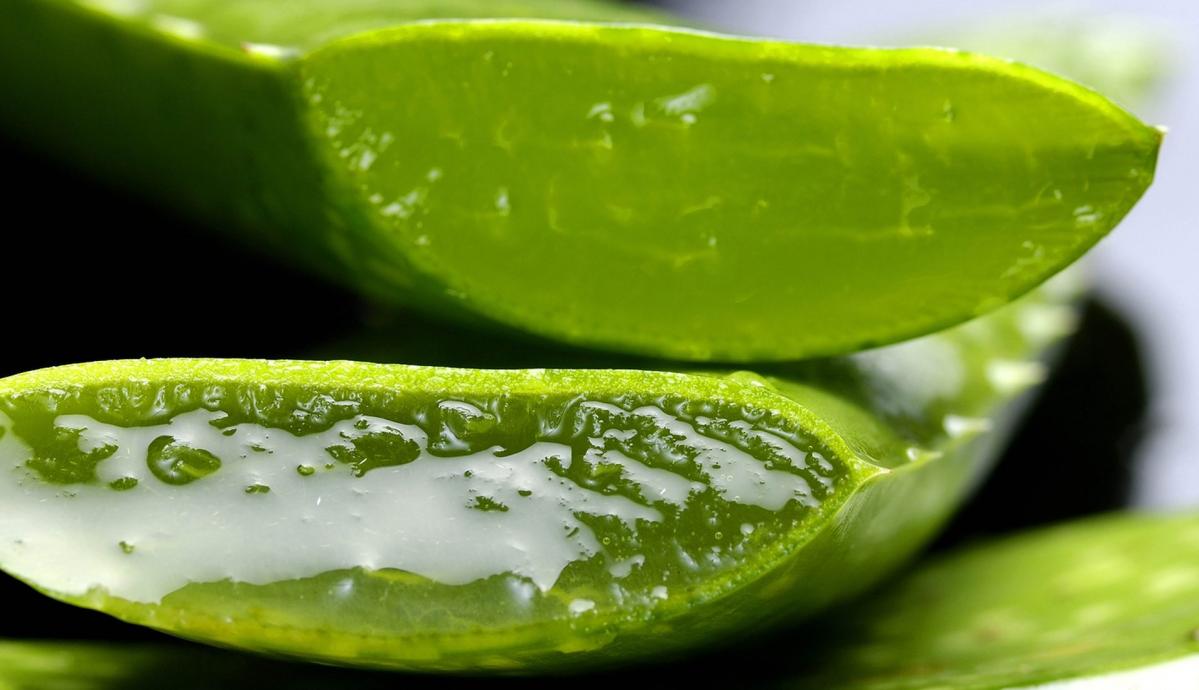 Get so fresh and so clean-shaven with this nifty shave gel! Since aloe vera plants are all the rage, take advantage of your houseplant, and put your best face forward. Aloe and coconut oil soothe and moisturize the skin, while adding a protective layer. Meanwhile, tea tree oil is antiseptic and adds a scent that's "so fresh"!
Prep Time: 10 minutes
Ingredients:
4 tablespoons of fresh aloe vera gel
(No green thumb? No problem! Try our bottled Aloe Vera Gel from Lilly of the Valley.)
2 teaspoons Liquid Coconut Oil - Nature's Way
4 drops Tea Tree Oil - NOW
Directions:
1. Harvest fresh aloe vera stalk. Slice both spiky sides off your stalk, and slice down the center to open.
2. Score inside of stalk to release gel, and scrape down to collect gel.
3. Add aloe gel, coconut oil, and tea tree oil to small jar and stir.
   (For larger batches and smoother consistency, may use a blender)
4. Massage into desired area, allowing mixture to sit and soften hair.
5. Shave with the grain of your hair, using water only to clean hair off your razor.
6. Seal and refrigerate product.
*Natural essential oils are highly concentrated and should be used with care. Do not exceed dilutions recommended for this recipe. For adults only. Keep out of reach of children. Not for internal use. Avoid contact with eyes. Consult a healthcare practitioner before using if pregnant/nursing. Not intended for use with pets. Patch-test finished product for allergies. Discontinue and consult your healthcare practitioner if a rash appears after skin contact.
Recipe Source: YouTube: Weird Health News