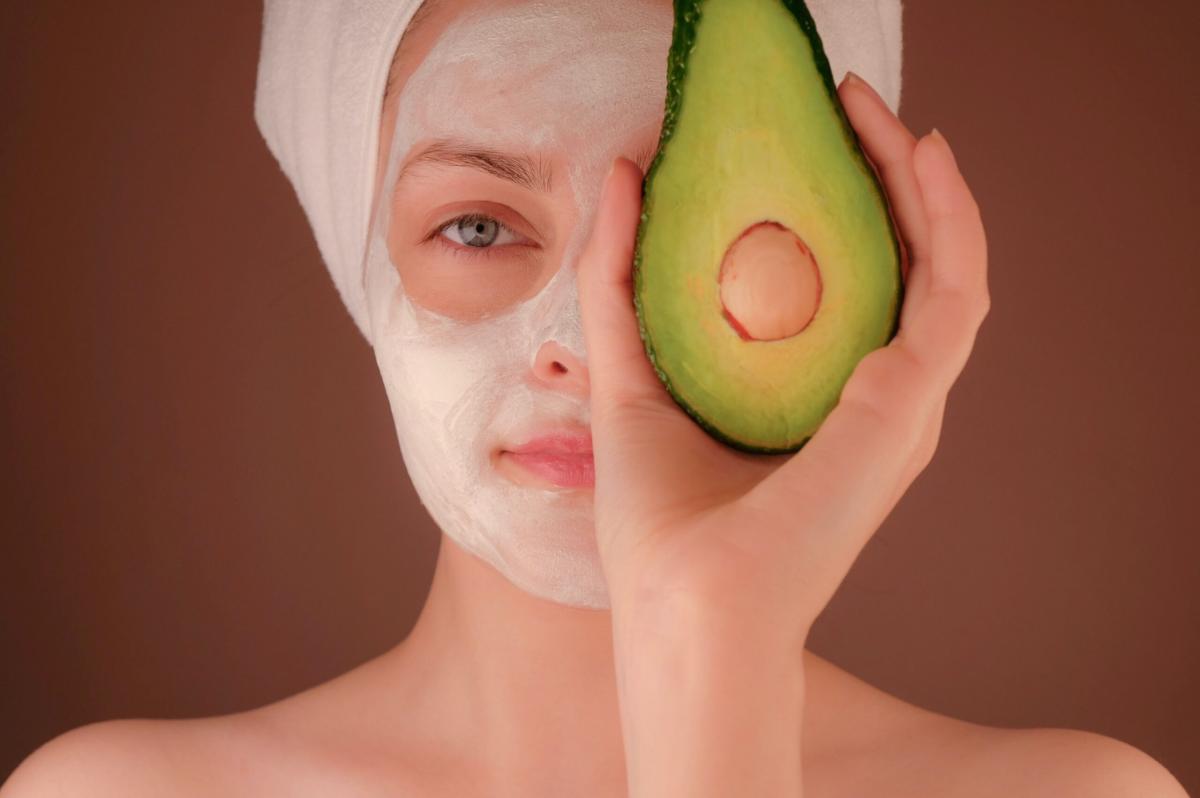 Today, we wanted to share with you two of our favorite DIY skin care recipes! With the arrival of winter and harsh weather, our skin can quickly appear dehydrated and dull. Many store bought masks contain harmful ingredients that can irritate the skin. Instead of buying, why not make use of a few natural ingredients to create a mask custom to your skin needs? Ditch the pre-made face mask and give one or both of these wholesome, clean masks a try!
Many are familiar with the hype surrounding avocados but did you know it is also great for topical skin use? The fruit contains high levels of fat that can help soothe dry or irritated skin. Avocado also boosts a high Vitamin C and Vitamin E content. Lemon provides Vitamin C benefits and its high pH levels give it an almost astringent-like quality. This is great for oily and acne-prone skin. The cooked oats contain saponins, a plant chemical known for its skin-soothing properties. You can also try the mask with uncooked oats for added exfoliation.    
Nourishing and Clarifying Mask Ingredients:
½ avocado
1 tsp lemon
¼ cup cooked oats
Nourishing and Clarifying Mask Directions:
1. Mash the avocado in a bowl until it is mixed.
2. Add the lemon and cooked oats, stir until the lemon and oats incorporate into the avocado mixture.
3. Apply to the skin for 10-15 minutes or until it dries.
4. Rinse and follow up with some moisturizer or a face oil for extra hydration!
A revitalizing mask made in minutes! Enjoy the skin-loving benefits of honey. We suggest raw or a Manuka-grade honey to ensure that the natural enzymes are still intact. Paired with a plain, unflavored yogurt, the enzymes in the honey work with the natural lactic acid found in yogurt. This combination will result in a mild exfoliation to reveal glowing skin. Lavender not only makes this a truly relaxing experience, it may also help reduce skin irritation!
Relaxing and Hydrating Mask Ingredients:
1 tbsp honey (we recommend raw or Manuka)
½ cup yogurt (try Greek for a thicker mask)
1-2 drops lavender essential oil
Relaxing and Hydrating Directions:
1. Combine the yogurt and honey in a bowl.
2. Add the essential oil and stir until smooth.
3. Apply to the skin for 10-15 minutes or until it dries.
4. Rinse and follow up with a moisturizer of your choice.
We hope you enjoyed these quick and simple DIY recipes. Do you have a favorite at home skin treatment that you want to share? Let us know in the comments below or visit us in-stores!