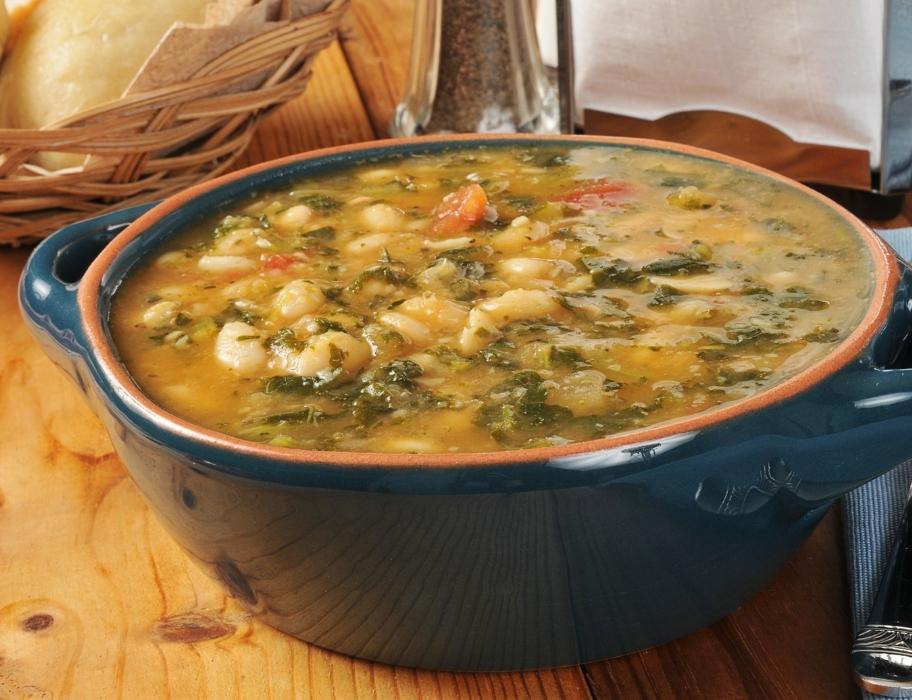 A good soup recipe is one of the best things to have in your arsenal when the cold weather comes rollin' in! True to it's name, Florinda's hand-crafted, Cozy Autumn Soup will leave you feeling warm and content.
For best results, join Florinda: FY Product Specialist, DIY-er & kitchen savant, for this live steam
cooking tutorial
from the comfort of your own home on Instagram & Facebook,
every other Friday at 11 AM.
Also, be sure to visit us
in-store
for all of these amazing ingredients, including organic produce!
Serves: The whole family
Cook time: 1 hour
Ingredients:
a drizzle of Extra Virgin Olive Oil
1 sweet onion
5 cloves garlic
1 teaspoon ginger (crushed)
6 cups Pacific Foods Chicken Bone Broth
1 cup carrots
2 cups kale
1 cup Stahlbush Frozen, Cubed Sweet Potatoes (or cubed butternut squash!)
1 tablespoon Miyoko's Vegan Butter
1 1/2 containers of Kite Hill Mushroom Ricotta Ravioli or Kite Hill Spinach Ricotta Ravioli (or try Conte's Gluten-Free Ravioli!)
Directions:
1. Add extra virgin olive oil and chopped onion to a large pot. Sauté onion at medium heat for 5 minutes.
2. Reduce to low heat. Add garlic and ginger; sauté another 5 minutes to release flavor and aroma.
3. Add broth, carrots, kale, and sweet potatoes. Cook till veggies have softened, about 45 minutes.
4. Slowly stir in coconut milk, seasoning, and butter.
5. Add ravioli and cook about 6 minutes.
6. Allow pasta to cook. Enjoy this cozy super nutrient dense soup!