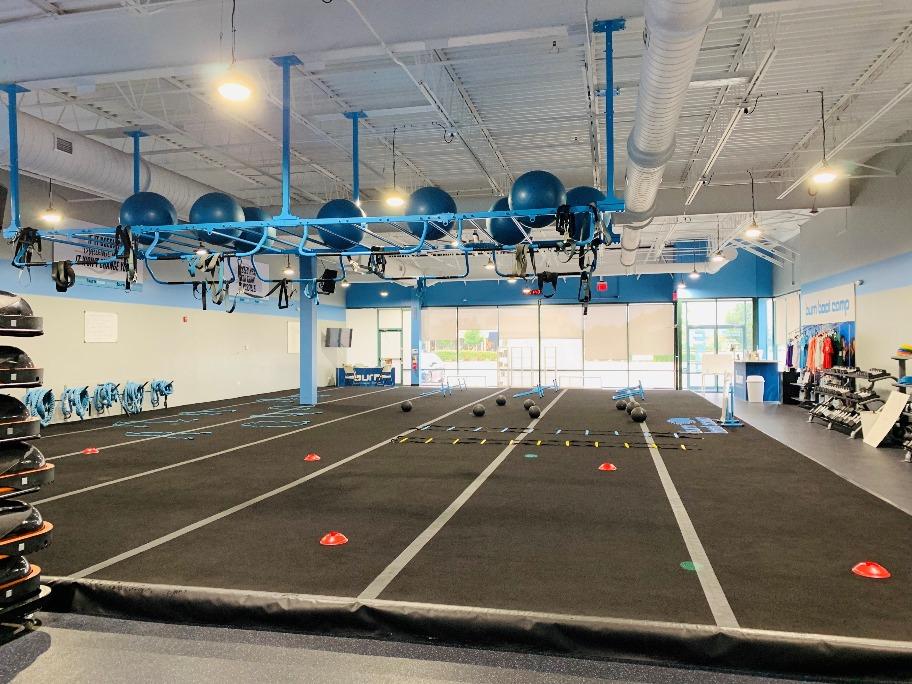 Today, Burn Boot Camp of Naperville joins us to tell us about their sensational, fit-minded gym. At Fruitful Yield, we love getting our sweat on, and encourage you to check them out sometime!
Burn Boot Camp of Naperville, IL is a boutique fitness concept where like-minded women and men come together, build confidence, and inspire one another through fitness. This ever-growing franchise was started in a parking lot in Huntersville, NC by Devan and Morgan Kline. Their goal was to create more than a gym – they wanted a supportive community to be formed. Burn Boot Camp is rapidly opening new locations throughout the nation. Naperville is just one of many, open since February 2018.
As a working woman, busy parent, boss lady, super dad or student on the go, we know that life can become hectic! The Burn Boot Camp workout is designed to maximize your results in just 45 minutes with an average burn of 700 calories per camp. At Burn, we skip the pre-registration and waiting lists and get started as soon as you walk in the door. No matter the time of day, all Burn Boot Camp locations host camp times that are most convenient for the men and women within their community.

No matter what life stage you're in, at Burn Boot Camp we are a family! From inspiring each other within camp, to standing beside each other as you go through life's ups and downs, the relationships you find at Burn are irreplaceable. Whether it's a high five after you finish burpees, or cheers of applause when you complete the finisher, constant encouragement and friendship is always available at Burn! One of the best ways Burn Boot Camp helps support families is with complimentary child watch. With the excitement of parenthood also comes the constant battle of finding time for yourself, while continuing to put your family first! We understand that it is easy to let your health and wellness fall to the wayside when kids come along, but we want to help you avoid that! Our free child watch is offered at various times throughout your day so that you can put those 45 minutes towards your physical and emotional well-being! Burn Boot Camp Naperville always offers a 14 day free trial to newcomers, but once you walk through those doors you become family.
Burn Naperville has a variety of camp times throughout the day. Monday through Friday they start bright and early. Their camp times are as follows: 5 am (co-ed) 30 minute express camp, 5:30 am (women only), 6:30 (women only), 8:30 (women only and child watch), 9:30 am (women only and child watch), 12:00 pm (co-ed and child watch), 4:30 pm (women only and child watch), 5:30 pm (co-ed and child watch), and 6:30 pm (co-ed). On Saturdays they have camp times at 8:00 am (child watch and co-ed) and 9:00 am (co-ed, child watch, and open to the public). No need to sign up prior to coming in, just show up at the desired camp time to get started.
 
Julie Troutman, the owner of Burn Naperville, began training under Devan Kline in Huntersville, NC. When her family was relocated to Naperville she wanted to bring the community feel of Burn with her. She decided to take risk and purchase Burn Boot Camp Naperville. With her husband and three children by her side, she, her team, and her members have created a supportive, strong, and healthy community of women and men. She knows each of her members on a personal level. "It goes beyond what the "normal" gym does. We have holiday parties for the parents and children, compete in races together, have shop nights at local boutiques, and much more," Julie states. "We are a Burn Family."