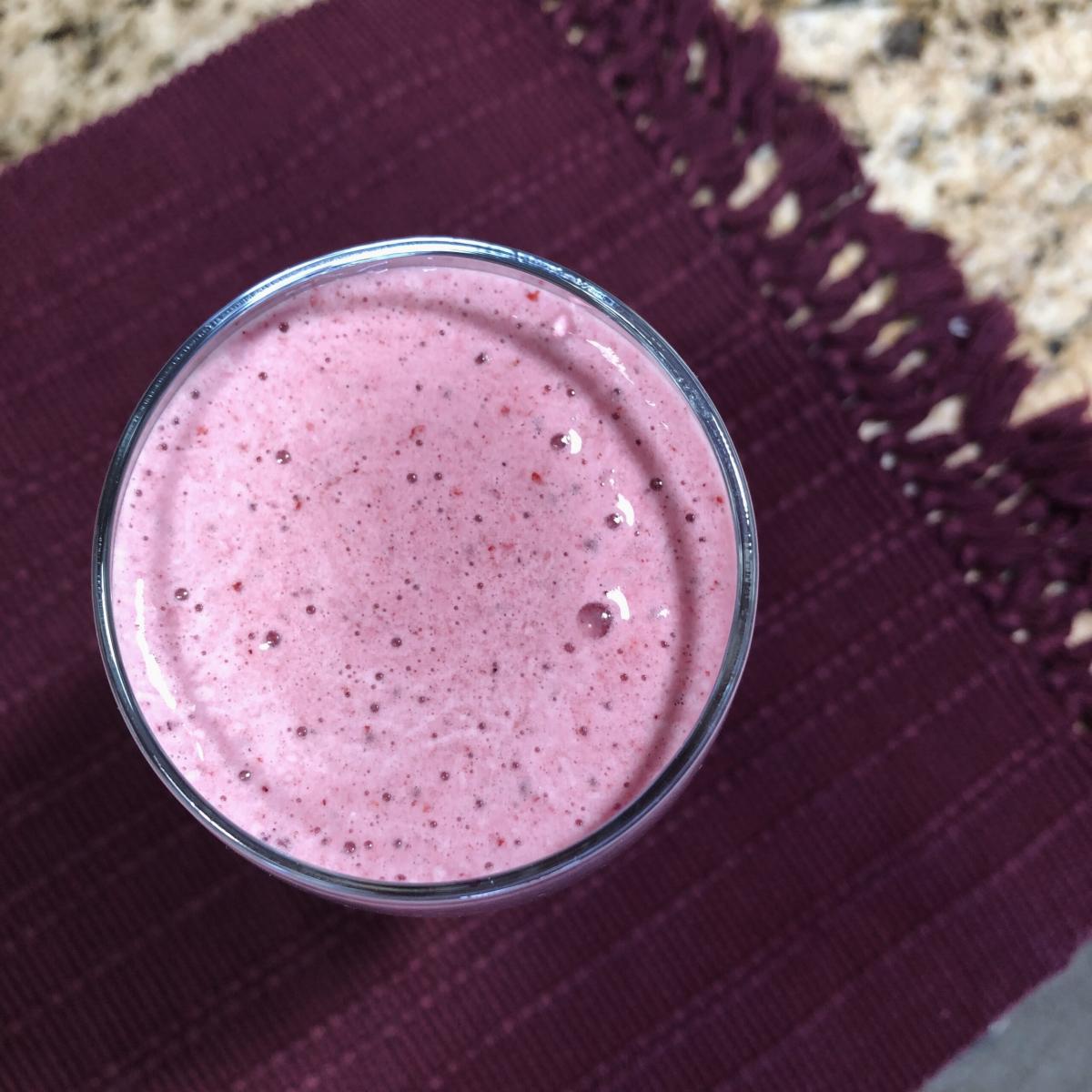 Have you ever wondered if you could get a smoothie that's hydrating, full of antioxidants, probiotics, AND collagen for bones, joints, and gut health? You've come to the right place. This simple recipe capitalizes on all those points of health by choosing simple ingredients that pack a punch! Perfect for breakfast or an "anytime" snack!
For an extra probiotic boost, we also love a teaspoon of Inner Eco fermented coconut probiotic water, in any flavor! This step is optional, but if you like that idea, it's found in our stores' fridge sections, and you can add to the blender with all the other smoothie ingredients.
Prep time: 5 minutes
Servings: 2
Ingredients:
1 cup water
3/4 cup Cadia Frozen Organic Triple Berry Blend
1/3 cup Maple Hill Unsweetened Plain Yogurt (Or, if you're vegan/dairy-free, sub in your fave probiotic-rich coconut yogurt!)
1 scoop Ancient Nutrition Multi Collagen Protein, Vanilla Flavor 
Directions:
1. Add all ingredients to the blender.
2. Pulse blender to crush frozen berries, and then blend on high until smooth.
3. Enjoy ASAP, at home or on-the-go!