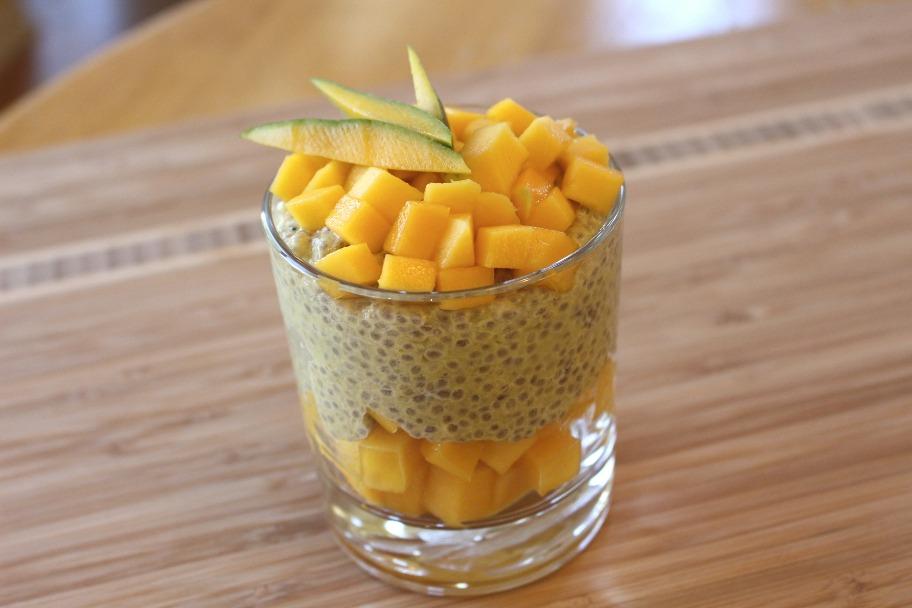 This easy and delicious recipe makes a refreshing breakfast or snack for any time of the day! Fun textures, juicy mango, and creamy coconut milk make this a colorful snack for kids and adults of all ages. 
Prep Time: 12 min
Set Time: overnight
Servings: 5
Ingredients:
1 - 14 oz can of Cadia Organic Coconut Milk (you can use light or regular)
1/2 cup of NOW Chia Seeds, white or black will work!
4 tablespoons of NOW Agave Nectar
1 1/2 cup diced mango 
a splash of water
optional: fresh mint
Directions:
1. Pour coconut cream into a large bowl. Add chia seeds and agave nectar, and stir.
2. Purée 1 cup diced mango in a blender until smooth, with just a splash of water (less than 1/4 cup). We love the NOW Sports Blender for easy blending and clean up!
3. Pour mango purée into your coconut milk chia mixture, and stir again. Refrigerate overnight, or for at least 6 hours. The texture should be thick and creamy. Add more chia seeds to thicken if needed.
4. When serving, layer remaining half cup diced mango and chia mixture, starting with diced mango on the bottom. You may also garnish with fresh mint for a fresh twist!