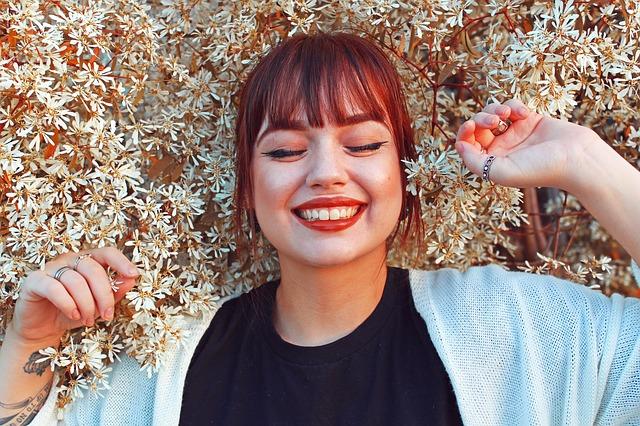 Looking to upgrade your current make up routine? Tired of dealing with lackluster, irritated skin? For those interested in incorporating natural, skin loving ingredients into their products, clean beauty brands may have the solution. Today, we want to highlight two brands that go above and beyond to offer high quality products with strict ethical standards.
Mineral Fusion is a skin care and mineral makeup brand centered on creating non-comedogenic and hypoallergenic products for all skin types. Their strict standards on the ingredients they use can be seen in the EWG VERIFIED™ seal featured on over 130 items. This exciting label showcases that Mineral Fusion adheres to proper manufacturing practices, the use of safe ingredients and offers full transparency on every ingredient.
In addition, Gabriel Cosmetics is another beauty brand that we love to showcase at Fruitful Yield. Focusing on clean botanical ingredients, each product is designed with the goal of bringing out one's natural beauty. Every product is made with 100% natural ingredients that promote healthy skin and a healthy life.
Besides meeting rigorous environmental standards, each brand is Leaping Bunny certified. Adhering to the highest cruelty-free beauty standards is a vital step in their process! Mineral Fusion and Gabriel Cosmetics offer an array of vegan and vegetarian products that are free of gluten, parabens, and synthetic fragrances. Now we want to share a few of our favorite Mineral Fusion and Gabriel Cosmetics products loved by both customers and staff alike!
For A Flawless Finish

Mineral Fusion's Liquid Mineral Foundation is a velvety, full coverage foundation offered in eight shades for those looking for naturally glowing skin. Mineral Fusion describes their blend of natural ingredients as, "…a unique fusion of antioxidant-rich
Green Tea, Pomegranate, and Vitamin C, plus our elasticity-promoting Peptides help firm skin and prevent signs of aging." Aloe Vera and Chamomile Extract offer skin soothing ingredients for even the most sensitive skin.
On the other hand, for those looking for a powder option, Gabriel Dual Powder Foundation can be used to help mattify and smooth the skin. This restoring botanical blend of Avocado Fruit Extract and Jojoba Seed Oil ensures that your skin will remain plump and hydrated hours after application.
Framing The Eyes
A lash defining mascara makes all the difference for those looking to enhance their eyes or add a little flair to their everyday makeup routine! Mineral Fusion's Lash Curling Mascara works to elongate and thicken the eyelashes for an effortless and bold finish. White Tea Extract and Vitamin E provide skin-loving antioxidants to round out this non-irritating formula.
Celebrate your natural eye color or add a little shimmer to your life with Gabriel Cosmetics Eye Shadow. It's offered in nine different shades, ranging from muted pinks to soft browns, to suit all desired looks. A blend of Jojoba Oil, Vitamin E, and Sea Fennel Extract allows for smooth application with long-lasting wear.
A Pop of Color
Looking to revitalize dull, tired skin? A touch of blush aids in brightening the skin. Furthermore, it adds depth and dimension to your face! Mineral Fusion's Blush features a blend of antioxidants and free-radical fighting ingredients that create a delicate flush for a natural glow.
Finish off any makeup look with a vibrant lipstick. The right formula allows for all-day coverage without the need for constant touch ups. Gabriel Lipstick uses a blend of deeply conditioning oils and skin-loving plant extracts. These nourishing ingredients allow for long-lasting lip wear without compromising on hydration. With over twenty shades, you have plenty of options to take your look from day to night with a quick swipe!
We hope these product highlights showcase a wide array for those looking for clean beauty options! What are your favorite natural beauty items? Let us know in the comments below, and be sure to check out Mineral Fusion and Gabriel Cosmetics at your local Fruitful Yield!