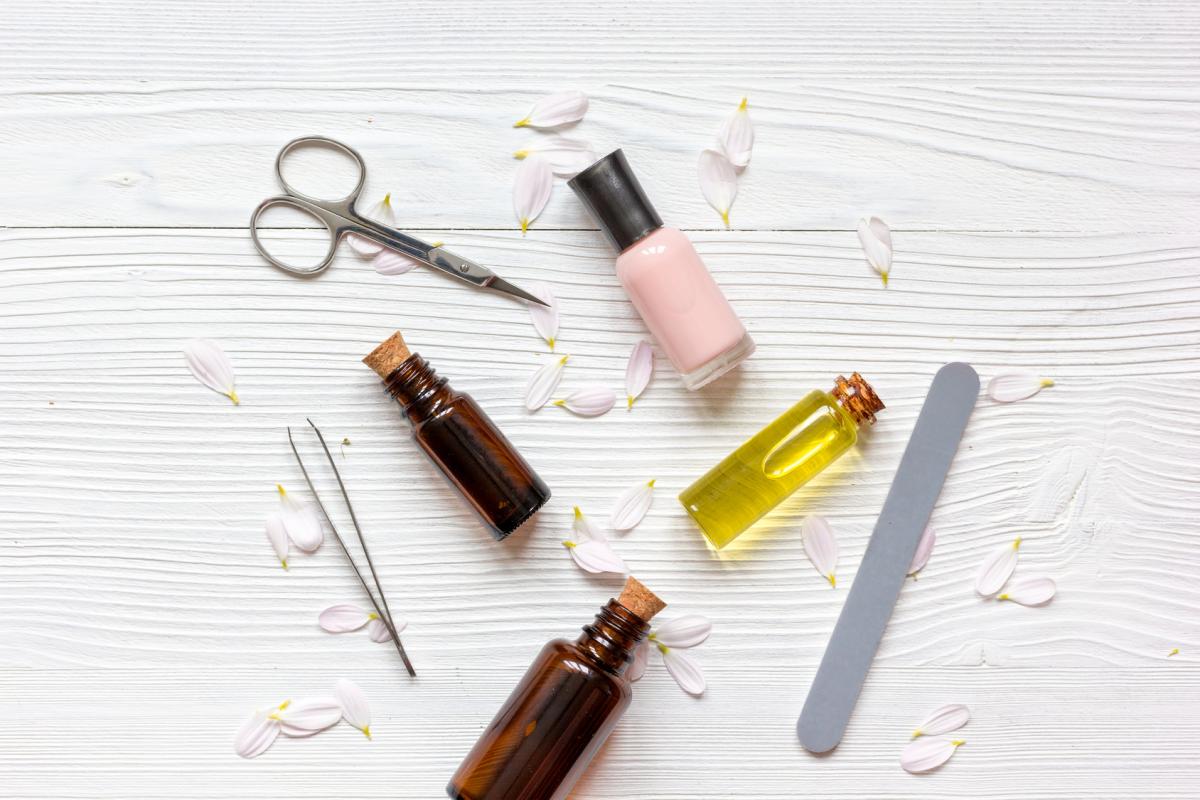 Don't let your cuticles get cracked! Instead, get cracking on this simple DIY cuticle oil. It softens and replenishes moisture where your hands need it the most.
Prep time: 5 minutes
Ingredients:
1 Amber Glass Bottle with Dropper
3 tablespoons Jojoba Oil
5 drops Carrot Seed Oil
3 drops Vitamin E Oil
5 drops Lemon Essential Oil
3 drops of Rosemary Essential Oil
Directions:
1. Add all oils into a small measuring cup with a lip.
2. Then pour into the amber glass bottle and twist on the lid.
3. Shake before applying a drop to each nail, and massage into the cuticle.
OPTIONAL: Decorate by using twine to tie a small piece of dried lavender around the outside of the bottle- would make a cute gift!
*Natural essential oils are highly concentrated and should be used with care. Do not exceed dilutions recommended for this recipe. For adults only. Keep out of reach of children. Not for internal use. Avoid contact with eyes. Consult a healthcare practitioner before using if pregnant/nursing. Not intended for use with pets. Patch-test finished product for allergies. Discontinue and consult your healthcare practitioner if a rash appears after skin contact.