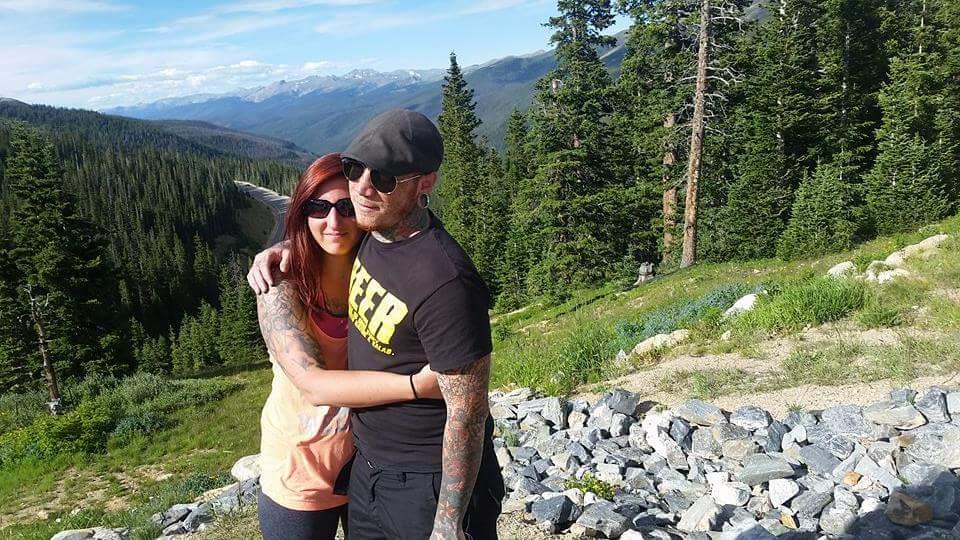 Kayla's Story: Through the Hurricane
I was an active child, a total tom-boy who would get into all kinds of activities. During summer camp, I took all the boy sports and did swimming lessons during the week. I also tried a year of Girl's Basketball in 7th grade! Even with my love of sports, it was challenging for me to do school activities with weekend practices. My parents were divorced since I was a newborn, and sharing time between them made activities difficult to attend. This was phase one of limited activities and self-awareness struggles. The shift from an active lifestyle to non-active throughout the week hindered my body's habits and created a struggle for me to maintain my weight and body image.
As I got older, I noticed how my mom's self-image affected my own. My mom had a lot of her own physical health issues, and because of this, she suffered a lot psychologically.  Although I love my mother, her self-doubt and poor self-image put a lot of strain on me and my own self-image. I questioned myself at every turn. My legs are too thick, my frame is too wide, I'm stocky and not curvy, I have high hips… and so on. In my family, we're a different shape than "normal" girls. We're tall (I myself am almost 5'8") and we have big bones, so I will never be a size 2. I didn't want to be a size 2, but I did struggle to be comfortable in my own skin. Continuously questioning myself, being in a negative atmosphere, and witnessing the negative outlook from my role models really affected how I saw myself.
Travel and Change
In high-school, right before my junior year, my family traveled to Europe. While in Europe, I had gained a lot of weight eating French fries. It was the one thing I knew how to order in each country, in each language. I had become the heaviest I had ever been in my life, but from being my heaviest, it lead me to want to become my healthiest. I got on a new diet plan when I got back, a very clean diet. It was all vegetables, meats, and protein-green shakes. I started weightlifting, kick-boxing, and going to the gym. When I got down to 140 lbs, I felt accomplished. I felt good and most important of all, I was healthy.
Self-Care and Hurricane Irma
Changing my mind about my body is still a process. I want to let people know that it's not just you-you're not alone. With my personality, I had to learn that sometimes giving 100% instead of 150% is okay. For me, life requires balance and decent sleep, at least 8 hours. Eating healthy food helps my mood and attitude, and both help me stay body positive. There are two things I try to remember. First, the insides matter. The first piece of wisdom, again, reminds me that what I'm feeling relates to what I'm eating. If I eat a bunch of fatty, chemically processed foods, I feel terrible and become a horrible person to be around. Good foods make me feel happy, balanced, positive, energetic, and ready to take on anything.
The second piece of wisdom is: nothing is as big as a hurricane. This refers to how being caught in Hurricane Irma, on the Turks and Caicos Islands, put things in a different perspective for me. I saw the hardships locals faced in the storm. It was life-changing. The news didn't tell us if we were going to be safe. Our flights were canceled, and we couldn't just drive away. I had a complete meltdown because I feared for my life. I just wanted to get home – I wanted to live.
From life experience and from the hurricane, I learned that sometimes you just have to let certain things go and focus on the positive because life's too short. See the good in YOU. If you think negative thoughts, you're only going to have a negative outcome, so smile and laugh more.
Confident Kayla
In more specific regards to confidence, I enjoy doing something and doing it well. For example, taking on a work project, or trying something new always boosts my confidence and gives me purpose. Feeling good physically is especially tied to how I feel emotionally. For example, I always feel better after a run, and weightlifting helps me feel strong. My confidence also comes from knowing I'm independent. I always carried my own furniture when moving; I always fix what needs to be fixed in my own home. You have to do what you can for yourself, because people you rely on may not always be in your life. Still, my boyfriend especially has been one of my biggest influences in helping me become me. He shows me how to be more positive, how to let the insignificant things go, and is always my rock.
My life has taught me that for every positive move you make, there will always be those who try to discourage you. I don't let that get me down. To those who hate on healthy living, or think it's bland, I challenge you to try it. Nothing is bland if you get creative with it. Realize if you do eat junk, it's going to catch up to you. When you quit fast food for nuts and raisins, you especially feel bad when you go back to junk food. That's because your body has detoxed, and is rejecting the junk food! We weren't meant to eat so poorly. Even if you're skinny, if you're eating fast food all the time, you're going to get internal problems eventually. Your quality of life is determined by your life choices. At the same time, there is an opposite stress; getting obsessive about your health is bad too. But my main thing is, don't hate on anyone trying to better themselves for the right reasons. I dare you to give it a try!
With love, Kayla Hoffmeyer, FY Senior Visual Merchandising Manager
*Content contained in this article is not intended to provide or constitute medical or healthcare advice. Nor can it be relied upon as preventative care, cure, or treatment for any disease or medical condition. You should consult a qualified healthcare professional for advice regarding the diagnosis and treatment of any medical condition and before starting any supplementation, nutritional, exercise, or other medical programs.