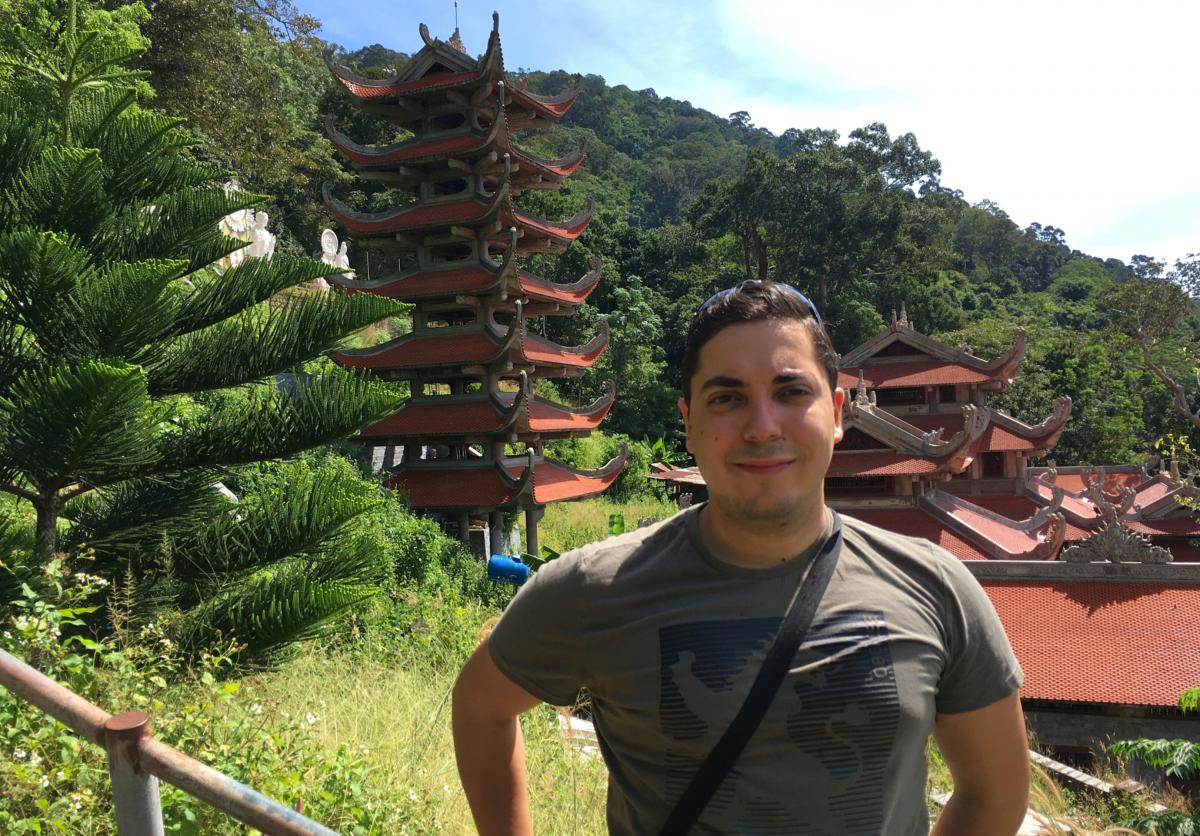 Anton's Story: The Journey Home
My story begins with my body, moving. I've always had an active lifestyle but my senior year of high school was by far the most active. I did jiu-jitsu, weight lifting, auto-mechanic, and construction work. All that paused after I endured a series of injuries. The injuries started with a knee injury in the winter, and later that year I dislocated my Acromioclavicular joint and tore my bicep. I've always had the mindset that injuries couldn't stop me, but at the end of it all, reality set in and I began to see the world in a different way.
The Dust Settles
I was always confident in my body. It made me feel good to stay active and go on trips to explore the outdoors. But once I got injured, I realized I couldn't push my body to any limit. Not being able to throw a football or lift was a big shock to me. Before I became limited, I had never imagined my life without those activities, and I began to feel like life was over- literally, if I couldn't do what I enjoyed. I don't want to say I was suicidal, but I couldn't see the value in living. I thought others wouldn't see the value in me either, especially since it was measured by how much you could bench at the time. With my friends, we would always lift together and compete against each other. They were taking steroids, and I hurt myself trying to keep up with them the natural way – with protein powders and amino acids. This was all done on our own time, so there were no drug tests to keep them in check. As a teenager, it's easy to be influenced by others.
A Fresh Start
The turning point came for me when I cut ties with everybody I knew. I became very closed off because I knew I had too many negative influences around me. Instead of giving up, I decided to refocus on what mattered most to me: my family. They convinced me to take a trip back to my home country. In Bulgaria, I would have a fresh start. I stayed with family for 6 months and went to rehabilitation specialists for intense physical therapy. With the help of my family encouraging me, and my physical therapists, I was able to recover with no surgeries. During my stay, I grew even closer to my family than I had before. I talked to them about everything including how I sustained my injury. We have no secrets. Rehabilitation taught me to love and appreciate my body. I came to realize these injuries were just a minor setback, and I had more to offer. I define body positivity as taking care of myself while accepting myself for who I am. This includes eating healthy and supplementing when needed, which I never saw the value of until later in life. I now see that "when you put good in, you'll get good out."
Thankful for a Support System
To help me through that moment in my life, my mom was a huge help. She was the one there to voice the opposite of whatever lie I would tell myself. She spent a lot of time trying to make me see things positively. My grandparents and aunt were amazing because they were by my side every day in Bulgaria. Everybody in my family was involved to some degree. If I could tell them anything right now, I'd tell them what they told me: "find the positive side of everything you're going through, and don't focus on the negative." I'm thankful to them for helping me to come to that realization.
Now I'm in a totally different place. After that trip, I'm no longer friends with anyone who would have a negative impact on me, because I'm not headed in that direction. I'm focused on finishing school and finding a career and wanting friends who support that. Now I place a lot of value and time into loving people and encouraging them to experience life. Being myself means helping someone else be healthier or feel better about themselves. It's the way I learned to love myself.
With love, Anton Hadjianastassov, Fruitful Yield Store Manager
*Content contained in this article is not intended to provide or constitute medical or healthcare advice. Nor can it be relied upon as preventative care, cure, or treatment for any disease or medical condition. You should consult a qualified healthcare professional for advice regarding the diagnosis and treatment of any medical condition and before starting any supplementation, nutritional, exercise, or other medical programs.