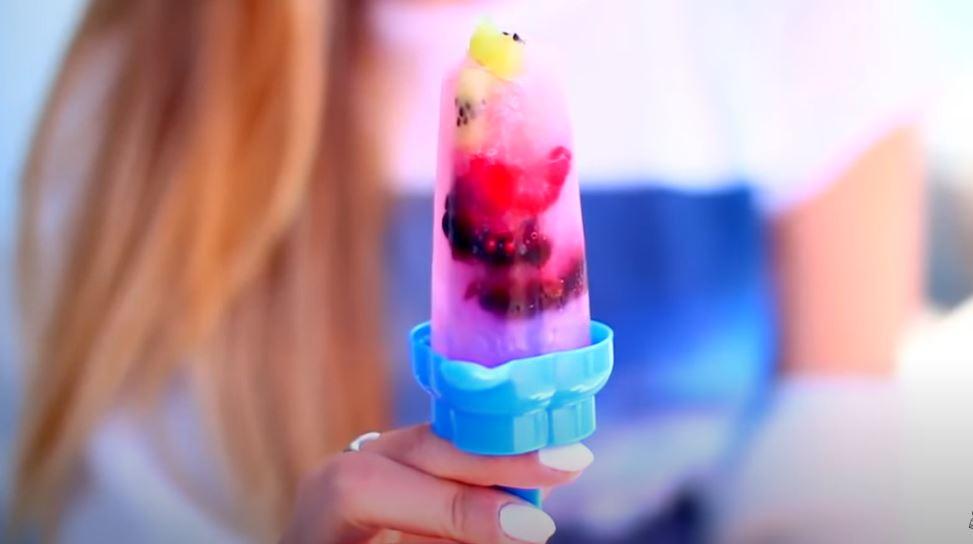 Sorting through tons of kids DIYs can be a chore, that's why we did the work for you! See the ones we found helpful (parental assistance likely required) and let us know your favorite DIYs in the comments below! Don't forget to visit us in-store or online for healthy back-to-school supplies like eco-friendly BPA-free water bottles, healthy lunch box snacks, and more!

This completed DIY can actually be a fun study tool. If you quiz your kids, label the different hoops with the different categories of questions. If they get an answer right, they get to shoot for a point! First one to get to 10 points wins!

LaurDIY never disappoints when it comes to fun, affordable DIYs. This notebook gives us boho chic vibes. It does involve some sharp craft items, so this one may be better for older kids, or simply use a kid-safe plastic craft needle.
Light up the room with these cute, affordable DIY glitter pens! They come in any color that glitter comes in. Make the whole rainbow, or stick to your favorites. Plus, the glitter is on the inside of the pen, so you don't have to worry about the glitter feeling uncomfortable, or about the glitter rubbing off. 
Like finger paint, but better. This simple technique can be used to decorate your own notebooks, backpacks and more! Plus, once the apple is cut, it works great for young kids.
Back to LaurDIY, and this awesome DIY healthy snack vid! By the way, for the first banana chocolate chip cookie recipe, we like using Lily's Chocolate Chips for an even lower-sugar treat! Also, check out our gluten-free flour, if you can't have that. For the lemonade popsicles, we also love using coconut water instead!
Did you try any of these DIYs? If you did, tag us @fruitfulyield on social, and be sure to visit us in-store for all the best healthy or allergy-friendly back-to-school snacks and more!