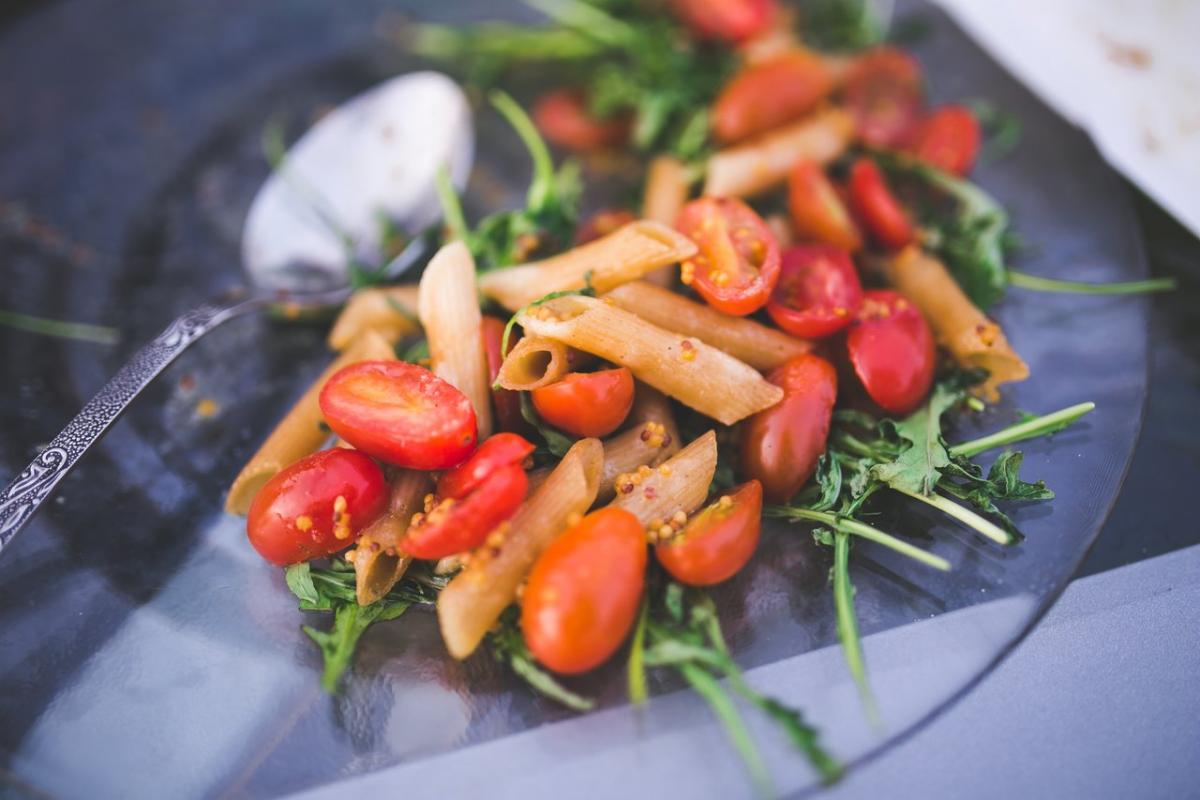 So, you've started a backyard garden, and have veggies coming out of your ears. Now what? Time to eat them up with this quick lunch recipe to get your pasta fix and your veggie fix at the same time! We choose some of the most common veggies you might find in your yard for this recipe, but feel free to add more according to what you have!
Servings: 5
Ingredients:
2 Field Roast Sausages (Field Roast is found in-store for a vegan meal, or sub your favorite Italian Sausages)
1/2 cup fresh, finely chopped basil
3 tablespoons fresh, finely chopped green onion
1/2 cup fresh cherry tomatoes
3 tablespoons fresh, finely chopped or dried dill
a dash of garlic to taste
a dash of salt & pepper to taste
top with your favorite vegan Parmesan cheese or shredded cheese (also found in-store!)
Directions:
1. When your pasta is cooked per directions on the box, drained and rinsed, put it in a large bowl. Immediately add a generous swirl of olive oil to keep it from sticking together, and stir. 
2. Get your sausages cooking in a large, lightly oiled pan on medium heat. Cook completely, so the sausage browns a little on both sides.                                            
3. Add chopped basil and green onion to the pasta bowl. Halve cherry tomatoes and add them as well. Then, add dill, garlic, salt, and pepper to taste. 
4. Slice your cooked sausage in thin, diagonal pieces. Add them to the pasta bowl and top with cheese. Serve and enjoy!