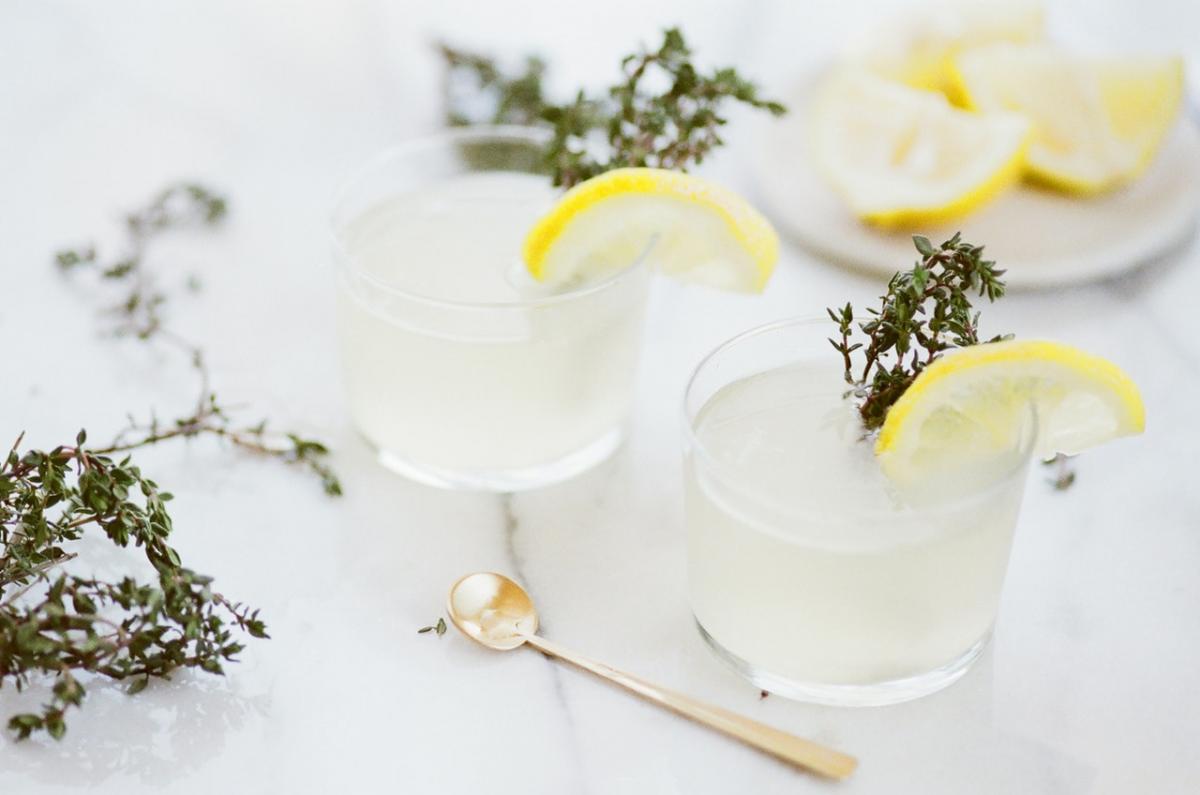 Apple Cider Vinegar or "ACV" drinks have been touted as a "cure-all" by the internet for some time now.  Although it's effects have not been widely scientifically proven, it does contain potentially beneficial acetic acid and polyphenols. It's important to dilute ACV, as to not be too acidic on the teeth and in the body. Here are some of our favorite ACV recipes and drinks to dilute it, and make it yummier!
Floral Sunshine ACV
This calming chamomile formula is bound to chill you out! The sweetness of chamomile pairs together nicely with light and sweet agave, to balance out the ACV acidity.
Prep time: 5 minutes
Cool time: 30 minutes
Servings: 1
Ingredients:
May garnish with dried, organic rose tea or lavender tea flowers
Directions:
1. Make your mug of hot tea as per usual. Keep the chamomile tea bag to steep in the mug for now.
2. Add Bragg's ACV and agave nectar, and stir.
3. Chill in the fridge for 30 minutes, or until cool. 
4. Remove tea bag.
5. Garnish with dried roses or lavender tea flowers, if desired! Enjoy!
Watermelon Wonder Potion
Watermelon is soothing, cooling, and more basic to nicely balance out the acidity of ACV. Sweet basil adds in a healthy dose of vitamin K, plus an aromatics, for a full sensory experience!
Prep time: 5 minutes
Servings: 1
Ingredients:
2 cups watermelon, cut into cubes
2 tablespoons fresh, chopped basil
Plus an optional spring of basil for garnish!
Directions:
1. Add cubed watermelon, chopped basil, and apple cider vinegar to a blender.
2. Blend and pour into a cute glass, and garnish with a fresh spring of basil.
Flora Apple Cider Vinegar
No recipe needed for this last drink! Recently, Flora has made a line of Apple Cider Vinegar Wellness Shots, blended with other healthy ingredients for better taste and nutritional value! The Tumeric + Cinnamon is our favorite flavor. It tastes like fall, but is great at any time of the year!
Please let us know which of these ACV drinks you tried, and how you liked them in the comments below! Plus, let us know what kind of recipe you'd like to see next on our blog!