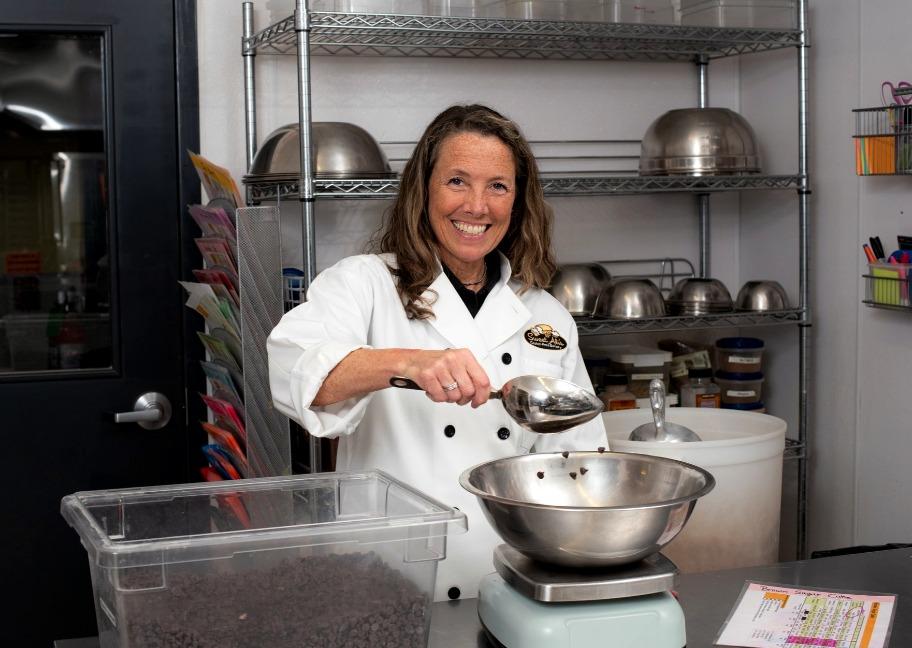 One of the best parts of the holiday season is definitely the food! However, this presents various challenges for people with severe food allergies. Today, we're meeting with Sweet Ali's innovative founder Ali Graeme to discuss Sweet Ali's humble beginnings, and to see what gluten-free looks like for her during the holidays.
FY: Hello Ali! Let's get started. In 2007, you and your son were diagnosed with Celiac. Tell us about the process of taking unfortunate news and turning it into a delicious idea.
Well, when we got diagnosed we quickly learned about being gluten-free, which we really didn't know too much about before being diagnosed.  At the time, there were not many good options out there. As a home baker, I started playing around with recipes. Luckily, kids will eat just about anything and be really honest with you. I experimented with cookies, brownies, and banana loaves and brought them to [my kids' sports events]. It worked out and one thing led to another!
FY: Before Sweet Ali's, you worked in finance. Did you notice any surprising similarities or differences between the two fields?
It was definitely a totally different environment. The physical demands on you are very different. Before, I was doing office-type work and transitioned to working in a production facility with all of the ingredients. It's very hands-on. But now, running a business as well, it's a lot of time spent on the computer with numbers, which has some similarities.
FY: What was your very first gluten-free experiment?
Probably a brownie.
FY: The holidays are hard times for people with Celiac or Crohn's, and for other gluten-free people. Do you have any tips on staying strong during the holidays?
The biggest thing you can do is to plan ahead. If you're going to a party, bring a dish you know you can eat, and always have a snack before going. These tips are quite common, but those are two things I try to do for me and my family. For the holidays, so much is centered around food, which can be frustrating. If you're really looking forward to a specific dish, be sure to bring it with you! People will appreciate it if you can bring something to share because often they might not know what to do. 
FY: Definitely. Next, what is your favorite Sweet Ali's Holiday baked good at the Fruitful Yield right now and why?
I would probably say our cinnamon rolls. This is because I don't typically eat them, but during the holidays, I indulge a little bit more, and that's one I would like.
FY: Oh yeah! We got a lot of excited feedback when your pumpkin loaf hit our stores, too!
Yes, that's another good one we were excited to put out! I was going to say that one next.
FY: Of course. So, what's next for Sweet Ali's?
To start, we're expanding our building to take over the space adjacent to us, to help production and create more fun and exciting things! Secondly, we want to wish everybody a happy, gluten-free holiday! I appreciate all your support buying our products, and hopefully, we can come up with some new products for you soon! As a gluten-free person, I get it. I'm living the lifestyle and it's always good to get new, exciting things!
Thanks to Ali for allowing us to interview her! Sweet Ali's shops are always coming out with exciting and delicious treats. So, which of her creations are on your wish list? Let us know in the comments below, and be sure to try Sweet Ali's gluten-free baked goods in Fruitful Yield stores today!