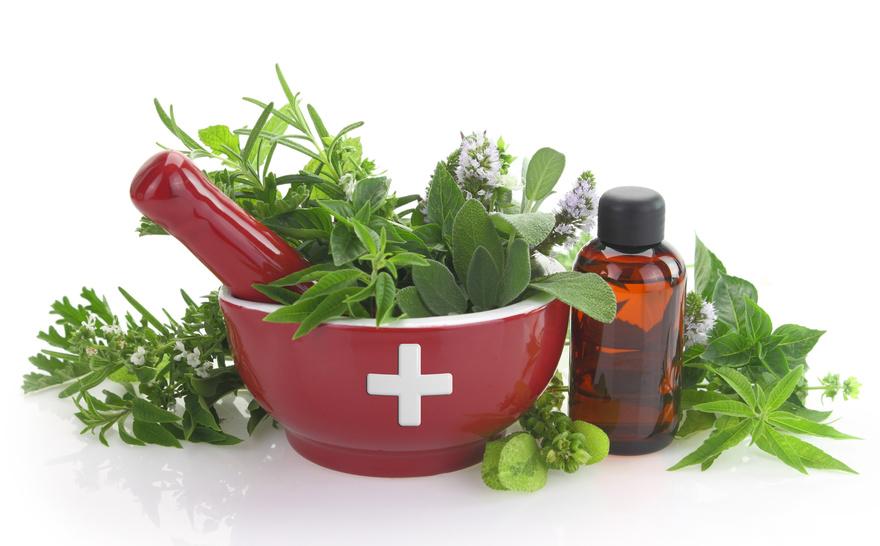 Conventional first-aid products can contain chemical ingredients and artificial preservatives (always check the ingredients list first). If this isn't exactly what you want to put on your skin when applying first aid, we get it! Spread the wellness to your medicine cabinet with these natural and cost-effective alternatives.
1. Tea Tree Oil
Because tea tree oil has natural properties that keep bad bacteria and fungi in check, it is a versatile treatment for many skin care complaints. After diluting in a carrier oil (we like coconut oil or Vitamin E Oil), apply tea tree oil to small scrapes and cuts, as well as to athlete's foot and acne.
Not a fan of tea tree's potent scent? Try it mixed with lavender for additional bacteria-fighting benefits! We also love Derma E's Tea Tree & E Antiseptic Cream for a moisturizing and easy-to-apply option.
2. Vitamin E Oil
Pure Vitamin E Oil soothes itchy skin and rashes, and promotes healing for scabs and slight abrasions. After cleansing the skin, gently massage a drop or two into affected area as often as desired. It doesn't get more natural than that!
3. Aloe Vera Gel
Soothing and moisturizing, aloe vera gel is a go-to for everything from rashes to scrapes to minor burns. Keep refrigerated for an additional cooling effect-- it's fabulous for sunburn!
4. Silver
Homeopathic silver has many natural properties that help fight minor infection, calm inflammation and soothe skin. This kid-friendly remedy is perfect for minor abrasions, cuts, and even insect bites.
5. Arnica
The ultimate go-to for bruises and sports injuries, homeopathic Arnica can help reduce swelling from injuries and provide pain relief for overworked muscles. Find Arnica in a gel, cream, ointment, and massage oil, as well as a homeopathic supplement for internal support.
* Content contained in this article is not intended to provide or constitute medical or healthcare advice. Nor can it be relied upon as preventative care, cure, or treatment for any disease or medical condition. You should consult a qualified healthcare professional for advice regarding the diagnosis and treatment of any medical condition and before starting any supplementation, nutritional, exercise, or other medical programs.
** Natural essential oils are highly concentrated and should be used with care. For adults only. Keep out of reach of children. Not for internal use. Avoid contact with eyes. Consult healthcare practitioner before using if pregnant/nursing. Not intended for use with pets. Discontinue and consult your healthcare practitioner if rash appears after skin contact.