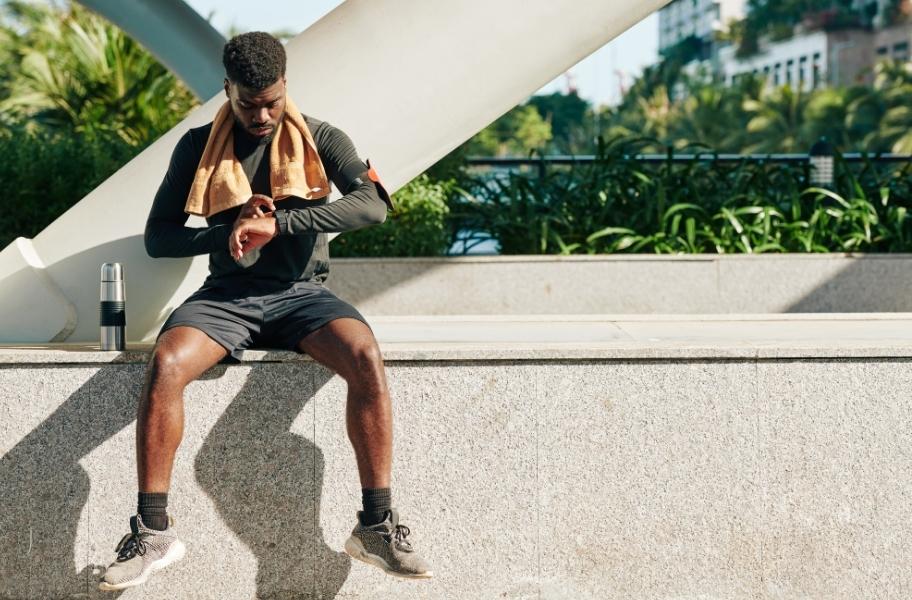 Hey healthy friends! In honor of Black History month, we're sharing 4 supplements that empower Black health. Of course, these supplements can be helpful for anyone struggling in these health areas.
Due to a web of social and institutional causes, according to the CDC, Black Americans experience particular health ailments (mentioned in the article) at higher rates. Along with honing in the basics that will always empower your health, like:
...We hope to provide some supplement options that empower Black health. As always, use as directed on bottle, and work with your doc or chat up your local pharmacist to determine if any are right for you--especially if you're already on medication!*
Have a Heart for Your Health!
Focusing on heart health is important in the Black community. If heart health is a concern in one's family, along with a healthy lifestyle, Irwin Naturals Heart-Q10 Cholesterol & Heart may be the supplement to check out! According to Irwin Naturals, "This robust formula, in conjunction with a healthy diet and exercise, can support heart function, help maintain healthy cholesterol levels and support the body during oxidation, stress, and aging.
Supports Heart and Vascular Function: Powerful nutrients and botanical ingredients in this formula have been studied for their ability to promote healthy function of the heart and vascular system.
Support during Oxidative Stress: Targets free radicals in the vascular system, contains B-vitamins.
Supports Heart Health: Consuming 1300 mg of plant sterol esters daily, as part of a diet low in saturated fat and cholesterol, can help to maintain healthy cholesterol levels and may reduce the risk of heart disease. A daily serving of Heart-Q10 Cholesterol & Heart contains 1300 mg of plant sterol esters."
You're Too Sweet!
Keeping healthy blood sugar levels can be a struggle. This treasure, Blood Sugar Manager from Nature's Way, supports healthy blood sugar metabolism quickly after eating. According to Nature's Way, "Blood Sugar Manager includes traditional botanical ingredients, standardized and combined with a unique blend of nutrients. These help support healthy blood sugar metabolism. Blood glucose levels may return to baseline after a standard meal faster when taking Blood Sugar Manager vs. no product. Myricetin, a fast-acting botanical, further supports after-meal blood sugar metabolism. Also, it contains chromium picolinate.
Power to the Moms!
Maternal Health, in particular Black Maternal Health, is something we should all be passionate about! There are so many aspects to keeping our expecting mothers healthy, and that all comes back to having good maternal medical care and regular medical check-ins. One of the small ways we at Fruitful Yield contribute to maternal health is by carrying premium prenatal vitamins, like this Perfect Prenatal Multivitamin from New Chapter and this value-sized one from NOW. 
Wellness in Every Cell!
Don't let the name fool you--this is way more important than your phone! We're talking about the health of the body's cells: the building blocks of life, which are extremely important for longevity! Basically, healthy, nourished cells equal a more healthy and nourished you! We love Life Extension Decaffeinated Mega Green Tea Extract, for supporting cellular health, cardiovascular health, and cognitive health. Green tea is packed with plant compounds (polyphenols), the most well-characterized of which is "EGCg". EGCg possesses abundant health-promoting properties. It supports healthy cell reproduction, metabolic function and cardiovascular health. EGCg also helps protect brain health, benefits immune system function, and supports a healthy body weight. Likewise, we love the NOW EGCg Green Tea Extract!
We hope you found these supplements to be empowering for your lifestyle, but don't stop here! Continue to empower yourself along your health journey. Always read your supplement bottles to stay informed on dosing and ingredients. In stores, ask to read our copy of "Prescription for Nutritional Healing" for free health and supplement advice. You can also join us Wednesdays on Facebook for free health lectures.
*These statements have not been evaluated by the Food and Drug Administration. These products are not intended to diagnose, treat, cure or prevent any disease. Consult your physician before starting any new diet/exercise regimen.