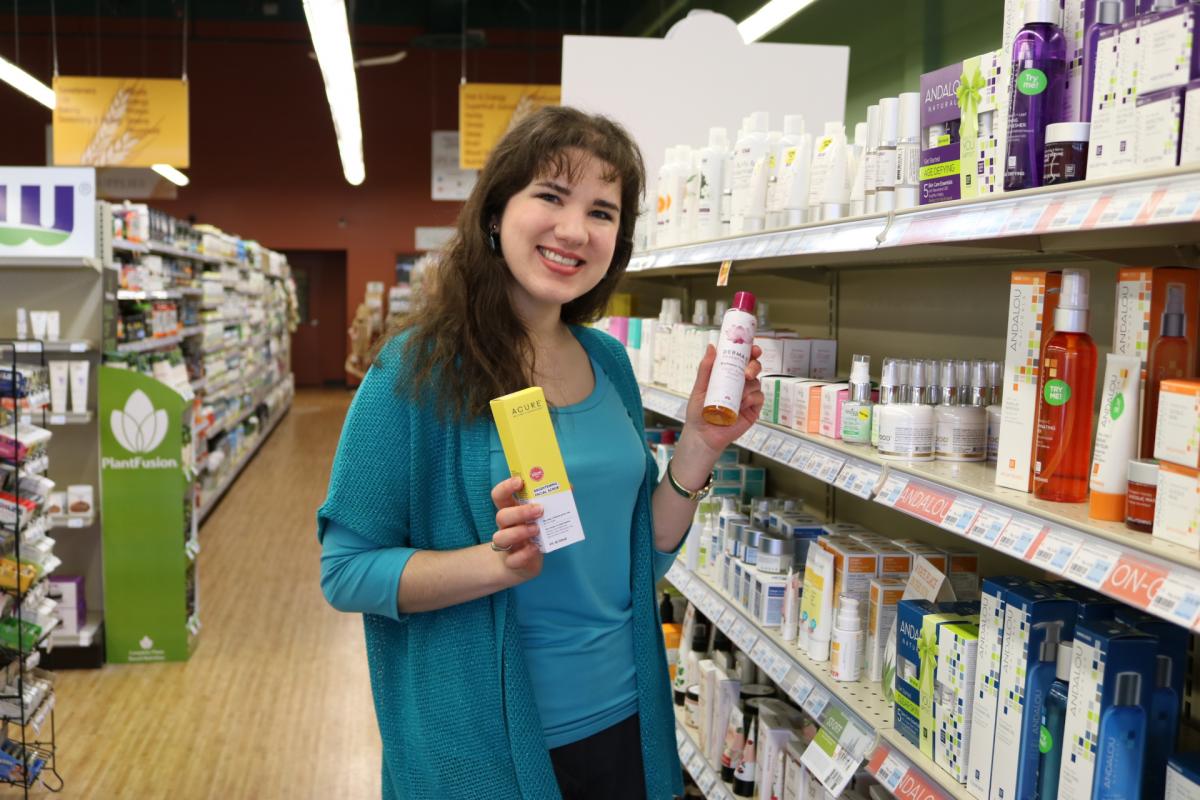 Sprinkle for better flavor! This Bragg Organic Sprinkle 24 Herbs & Spices Seasoning, 1.5 oz, is an amazingly easy way to add the flavor of 24 different spices to almost any savory meal, snack or recipe. 
2. A Trusty Multi-Vitamin
Trust us on this one. Multi-vitamins are the easiest way to support all-around, whole-body wellness. We tried taking a multi-vitamin as directed on the bottle for a full year, and noted improvements! Try Adam for men, Eve for women, and the Eco Green Multi for anyone!
Summer buggin'! This BugBand Insect Repelling Band helps to repel all the little nasties that might otherwise eat you alive. Plus, it pairs greatly with our next pick...
Spray away, buggies! This all-natural, essential-oil-powered bug spray is a classic way to repel biters. Plus, for those of you who love a natural, citronella smell, it smells pretty great! We have received quite a few compliments from friends and family after spraying this. 
This organic, all-in-one protein nutrition shake thoughtfully combines a superfood blend of plant-based protein with our farm fresh greens and nutrient-dense fruits and veggies. With a rich vanilla flavor and satisfying texture, this superfood combo is a convenient way to get the whole food nutrition your body needs with an amazing flavor your taste buds will love! It promotes lean muscle, aids in digestion and satisfies hunger. With 20 grams of complete plant-based protein, 7 alkalizing greens, and 2 full servings of fruits and veggies!
6. CleanWell Hand Sanitizing Wipes
Lemon, orange, and...herbs? Trust us, it's love at first sniff. CleanWell's hand sanitizing wipes get all botanical on grime and germs for the most satisfying clean. Your skin won't dry up after you wipe, either, since the formula moisturizes your skin with aloe. It great for cleansing (and to avoid touching ickies) on the go!
In the days of pesticides and germs, it can give one peace of mind to give those veggies extra care in washing. We've proudly carried Citrus Magic Veggie Wash for years. Try it today!
Move over 5 Hour Energy, there's a new energy shot in town! This Ethan's MCT Coffee Shot boasts MCTs mixed with coconut cream and cold brew coffee, 8 grams of organic coconut MCTs, and a delicious and compact brain boost. Also be sure to try Ethan's Tumeric-Ginger MCT Shot.
These days, our soil, and thus our food, is lacking in natural minerals. Ask your doctor how a multi-mineral could be beneficial for your body! We love this option: Trace Minerals ConcenTrace Mineral Drops are powerful, all natural, pH-balancing trace minerals. They are low-sodium, soluble, vegan, gluten-free and non-GMO project verified!
An all-natural, all-in-one soap can be an amazing everyday helper during the pandemic and in more normal times too. This Vanilla Almond one from Alaffia is great for so many uses. Use them for anything from hand and body wash, to hair, to dishes, to light cleaning and more! Dr. Bronner Soaps are another favorite! 
Break out of mundane existence with these fabulous weekend party socks! Maggie's Organics has both professional-looking socks for your nine-to-five, and socks like these that are the stuff of hippie dreams. Don't waste your money on sweatshop socks that will fall apart after a few washes. These babies are "beyond fairtrade", hand-dyed in the USA, ribbed to stay in place, and tapered toe for extra comfort.
Good water is important for almost every area of health. The adult human body is 60% water. Thus, it should be good, clean water. This 10-Stage filter makes your coffee, tea and juices more safe and bright tasting. Boiling can help make your water safer, but it doesn't remove the chlorine. The 10-Stage does both and more!
This New Wave Enviro Premium 10 Stage Water Filter provides premium filtering of: Lead, Giardia, Cryptosporidium, Floating Solids, Asbestos, Pesticides, Herbicides, Chlorine, Trihalomethanes, PBC's, Organic Arsenic and Mercury...And it is Bacteriostatic!
It's the ideal and economical way to rinse away the pesticides and dirt from all your fresh produce, and perfect for pasta cooking and pasta rinsing. In fact, all your cooking will benefit from clean, fresh, 10-Stage water for the best taste. Treat your pets to pure, good tasting water and give your delicate fish friends a happy, chlorine-free home.
13. Om Immune + Superberry Flavor 10 Mix Packets
Support your body's natural defenses with the natural beta glucan power of organic Reishi, Turkey Tail, Maitake and Agaricus blazei mushrooms, PLUS 2 billion Probiotics and 330% daily value of Vitamin C. Boost your water with the fruity taste of Superberry Om Immune+ and help your gut and immune system be healthy and happy! Call your local Fruitful Yield to see if they currently have these in stock.
14. Vital Proteins Collagen Water
These hydrating collagen waters contain 10g of collagen, and just 1-3g of sugar. They contain no artificial flavors, colors, sweeteners or additives, and have all your favorite collagen benefits for on-the-go. Made with real fruit juice!
Most crunchy folks know that coconut oil is a great item to have on hand for kitchen and home. It comes in handy for cooking, baking, skin care, makeup removal, and more! This find from Dignity Coconuts is 100% pure, raw--never cooked or processed, USDA-grade organic, virgin coconut oil. Plus, they were founded with the intention to break the chains of poverty and modern-day slavery by partnering with locals in the Philippines to build a business that provides jobs, fair trade, education and life skills training. Sounds like a great plan to us! 
We hope you enjoyed this list of healthy must-haves from our stores. Was there anything we missed? Let us know in the comments below!