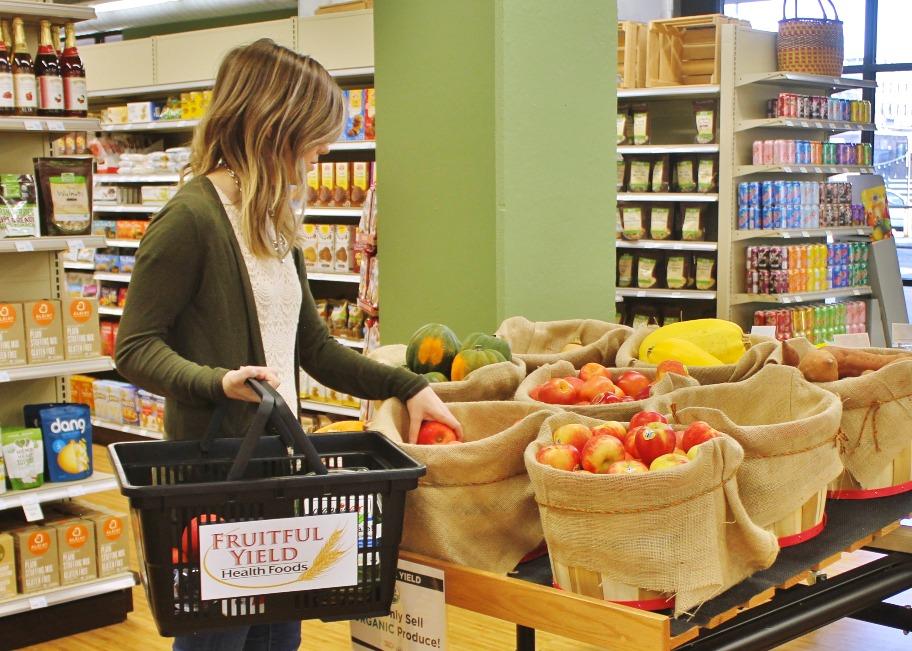 Welcome back to The Fruitful Life Blog! We're enjoying this season of crisp walks, changing leaves, and cozy blankets. Additionally, we've been loving our seasonal FY items, and thought we might share them with you today. Be sure to visit us online, in-stores, or curbside to pick up your favorites!
1. Support the Immune System NOW!
Nothing quite says "fall" like cold and flu season! Luckily, vitamins can be a vital way to support the Immune System during hard times. A hot tip: always take as directed, via the back of the bottle! Some finds we're big on include:
2. Delectable Pumpkin Baked Goods
Seasonal and extra festive, Sweet Ali's is all gluten-free with vegan options. Find her local, made-with-love goodies in our stores' freezer sections. Selection may vary by store, but some of her "greatest hits" include...
Pumpkin Loaf
Pumpkin cupcakes
Pumpkin pie
For those embracing quarantine, we love this organic canned pumpkin, and these gluten-free baking mixes from Simple Mills and Pamela's available for order!
We're not ready for the draft to seep through the window! Luckily, we're always prepared with thick, soft socks. Maggie's classic, best-selling, mid-calf Organic Cotton Crew Socks come in various colors. Perfect for men or women, and versatile enough for dress or casual wear! 
Versatile unisex sock for dress or casual wear
True rib leg helps sock stay in place
Comfortable tapered toe
They also carry wool options.
4. GT's Living in Gratitude
We're huge fans of kombucha year-round, but this fall edition of "Living in Gratitude" takes the cake (or pumpkin pie). It's a warm welcome to the flavors of fall with crisp Pink Lady apple, fresh pressed carrot, turmeric, and aromatic cider spices. This is in addition to their fermented tea blend that's rich in probiotics. Available in select stores!
5. A Hot 'Cuppa Four Sigmatic for a Cozy Night In
Nothing creates the perfect ambiance for a crisp, autumn morning like a hot cuppa coffee in the morning. For a mushroom-and-coffee-based, healthful sip try Four Sigmatic! For those of you who are not familiar with the Four Sigmatic trend, it is...
Tastes just like coffee, not like mushrooms
Your go-to morning beverage to support productivity, focus, and creativity
Made with 100% organic Arabica coffee beans
Ready to drink with hot water, nut milk, and/or natural sweetener
(We also have a lovely selection of delicious coffee substitutes or coffees).
6. Festive BetterStevia & Monkfruit Sugarless Sweeteners
NOW® BetterStevia® and Monk Fruit are coming through with the seasonal flavors! Just a few drops of these liquid sweeteners are enough for your morning 'cuppa! We carry many options online, but a few faves include:
In case you're curious, NOW® BetterStevia® is a zero-calorie, low-glycemic, natural sweetener that makes a healthy substitute for sugar and artificial sweeteners. Unlike chemical sweeteners, it contains a certified organic stevia extract, and preserves the Stevia leaf's natural qualities in this better-tasting stevia. Likewise, Monk fruit, also known as the Chinese fruit "Luo Han Guo", is the newest zero-calorie sweetener. It makes a fantastic alternative to sugar in beverages.
Forego the witches' brew this fall... Fire Brew's Signature "Flight of Five" Sampler Box is a beautiful, handy way to enjoy all of the nourishing wellness tonics anytime. Each bottle contains the proprietary Fire Brew base of onion, garlic, habanero pepper, horseradish, ginger, citrus, turmeric, apple and rosemary. Along with added ingredients to create powerful, targeted blends.
Contains prebiotics and probiotics
Unpasteurized, raw and includes 'the mother' of vinegar
Lightly sweetened with raw, organic honey
All-natural, paleo, naturally gluten-free
Signature Sampler Includes: Beet with Hawthorn Berry, 2 fl. oz; Chai with Fennel Seeds, 2 fl. oz; Citrus with Astragalus, 2 fl. oz; Garden with Spearmint, 2 fl. oz; and Hibiscus with Raspberry Leaf, 2 fl. oz.
This diffuser is perfect for channeling your inner fall goddess! Intricate, dark trees cast a perfect silhouette for just the right amount of autumn ambiance without being outright spooky! When paired with just a few drops of NOW's Essential Oil, it becomes a healthy alternative to synthetically scented candles and aerosol sprays. It's also:
Extremely quiet
Easy to clean
Just add tap water and essential oils
Cool steam, no heat involved/no risk of burns
Automatic shut off
BPA-free
1 year warranty
Run life of 5000+ hours, up to 7 hours continuously
Rotating LED lights
9. All the Fall Essential Oil Scents
This brings us to our next point! NOW Essential Oils come in just about any scent under the sun, but their fall-themed scents are what really get us excited!
The Nature's Shield oil blend is perfect for the seasonal change, plus, it's the high-quality bargain version of the famous Thieves scent.
Another favorite combination is mixing four drops of NOW Sandalwood Oil Blend, a drop of NOW Clove Oil, and a drop of NOW Cinnamon Cassia Oil. We call that one "apple pie" smell. 
For more information on the purity of NOW's check out their Essential Oil FAQ page or the time they tested other brands' quality, for stronger "tea".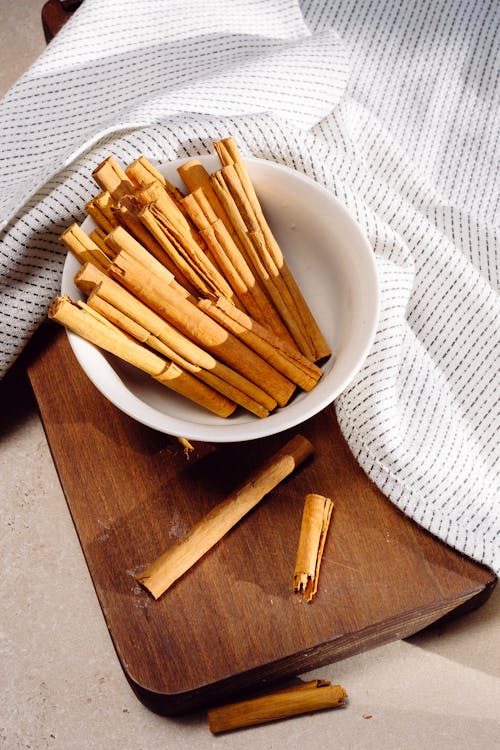 You will quickly notice the difference in taste with Red Ape's fragrant, sweet, organic cinnamon. This robust Korintje cinnamon from Sumatra is ideal for baking, and will enliven the flavors of fall drinks like apple cider, chai and more! Feel good about your purchase; Red Ape donates 5% of profits to the protection of orangutans and their habitat.
Organic Cassia cinnamon sticks
Ideal for baking
Enlivens the flavors of desserts
11. Keep Out the Cold with Scarves, Gaiters & More!
Are you cold & also avoiding a cold? (Or, worse!) See our stores' seasonal selection of versatile scarves, reusable cloth masks, and gaiters from Terra Naturals. They're cozy, warm, stylish, re-usable, and eco-friendly! Just perfect for the cold weather rolling in. Available in stores today!
While your snuggling into your chair with a good book, don't forget to glow! Our Goodlight Candles light the way without the use of synthetic fragrances, lead wicks or other nasties. Shop Goodlight Candles
on our site
, or visit us in-stores for even more selection!
All candles are paraffin-free, made with non-GMO, plant-based palm wax
Pure cotton wicks
Scented with blends of pure essential and botanical oils
Eco-friendly, recyclable packaging, including aluminum tins, compostable wax, and recycled boxes with veggie-based inks
Goodlight is charitable!
Fall is rolling in, and so are our new ACV Gummies! These Goli Apple Cider Vinegar Gummies are made with real apples, vegan, gluten-free and contain no preservatives, chemicals nor artificial ingredients. Goli Nutrition's goal was to create an easy, delicious way for everyone to incorporate ACV into their daily routine. Their gummies produce the same age-old benefits of traditional Apple Cider Vinegar without the unpleasant taste!
Supports gut health for healthy digestion
Supports skin health
Supports healthy weight management
Supports a healthy immune system
Supports heart health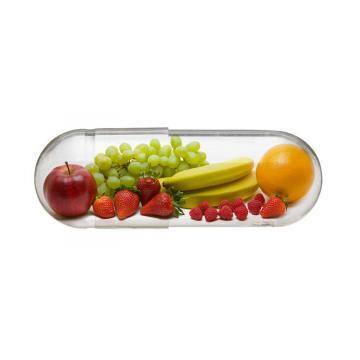 Last but not least is this amazing soap from Alaffia. This all-in-one shea almond soap in the scent Vanilla Almond is just the thing to keep you clean this autumn. Not only will it keep you clean, but it's also guaranteed to fill your shower with this cozy scent, moisturize your skin, and support quality-of-life for the hard-working folks of Togo (the West African country). That's because founder/owner/CEO, Olowo-n'djo Tchala is committed to Fair Trade practices and multiple charity projects to improve his homeland.
And, as long as you're washing up, classic lavender gets a spiced makeover in their Lavender Spice Everyday Shea Hand Soap. 
A seasonal, plant-based mix of root vegetables, oil, and salt (or cinnamon and fruit for Sweets & Apples). Open up a bag of Terra Chips with Sea Salt for a unique, sophisticated snacking experience. Terra's chips are made with real, non-GMO vegetables for a snack that's also vegan and gluten-free. With zero mg of cholesterol, zero trans fat and no artificial flavors/preservatives, you can snack without guilt!
Vegetable and/or fruit chips
With a touch of sea salt
Plant-based
Non-GMO
Comes in a 5 oz. bag
We hope you enjoyed all of these fall-vibe finds! Let's celebrate autumn by staying healthy. See you soon!